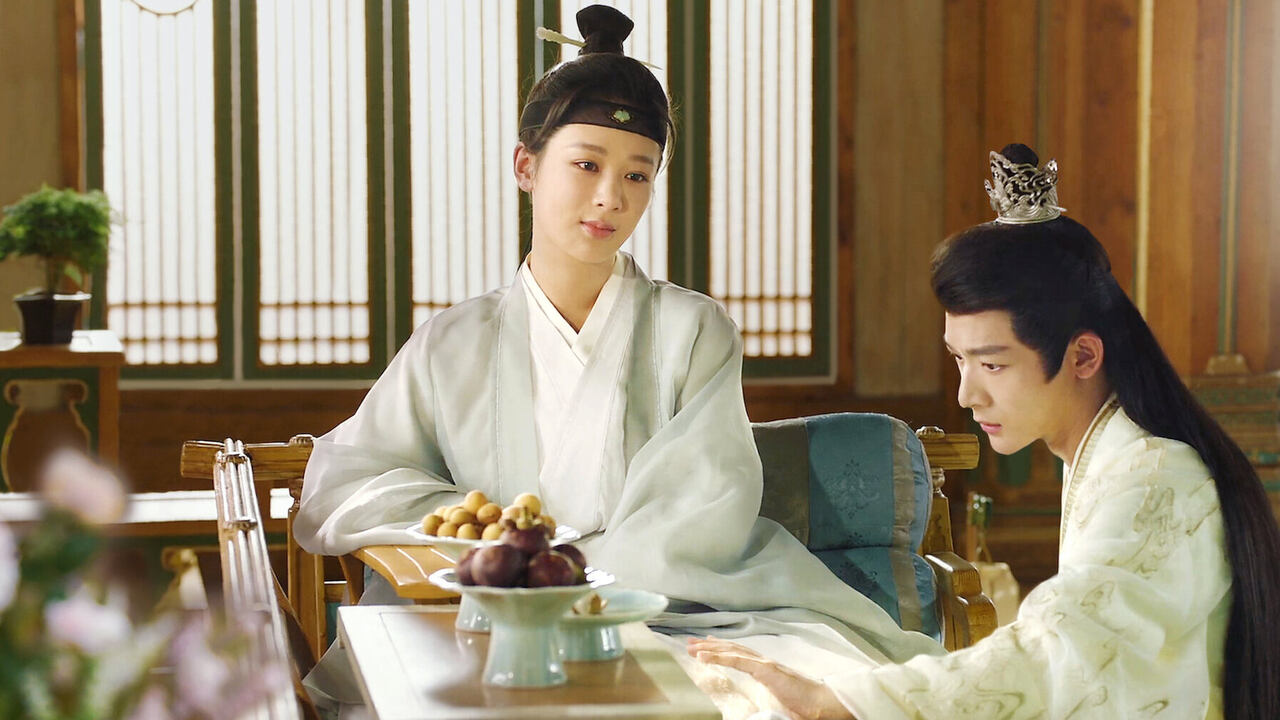 Lost You Forever is based on the popular novel by Tong Hua, the author of Once Promised and Scarlet Heart. It is the second installment of the Shan Jing Hai Ji (The Book of Mountain and Sea) series, but it can be enjoyed as a standalone story. It is set in a world where gods, demons, and humans coexist in three realms: Xiyan, Chenrong, and Haoling.

The TV series consists of 39 episodes (the first 14 episodes are available on Netflix) that span several decades, as Xiao Yao experiences love, friendship, family, betrayal, war, and death. She faces many challenges and choices that test her loyalty, courage, and wisdom. She also discovers secrets about her identity and destiny that change her life forever.

The TV series is divided into four parts, each corresponding to a season and a stage in Xiao Yao's life. The first part is Spring, where Xiao Yao meets Jing and falls in love with him. The second part is Summer, where Xiao Yao reunites with Xiang Liu and learns more about his past and feelings. The third part is Autumn, where Xiao Yao returns to Zhuan Xu's side and helps him rule the vast Yellow Emperor territory. The fourth part is Winter, where Xiao Yao faces the final battle between the gods and demons, and makes her ultimate decision.

Lost You Forever is a masterpiece of adaptation that stays true to the original novel while adding its own charm and creativity. The TV series creates a rich and vivid world that draws the viewer in with its beauty and complexity. The cinematography, costumes, special effects, and music are all top-notch and enhance the viewing experience. The characters are well-developed and realistic, each with their own personality, background, motivation, and growth. The cast delivers outstanding performances that bring the characters to life. Yang Zi as Xiao Yao is especially impressive with her versatile acting skills that showcase her different emotions and identities.

Deng Wei as Jing, Zhang Wan Yi as Zhuan Xu, and Tan Jian Ci as Xiang Liu are also perfect for their roles and have great chemistry with Yang Zi. The relationships between the characters are also nuanced and dynamic, showing the different facets of love, such as passion, devotion, sacrifice, obsession, jealousy, regret, and forgiveness. The plot is engaging and unpredictable, full of twists and turns that keep the viewer on edge. The TV series also explores themes such as fate, free will, power, morality, war, peace, life, death, and reincarnation.

The TV series is not without flaws, however. Some viewers may find the pace too slow or the details too tedious at times. Some may also find the ending too tragic or unsatisfying for their liking. Some may also have preferences or biases towards certain characters or pairings, which may affect their enjoyment of the story. However, these are minor issues compared to the overall quality and impact of the TV series.

Lost You Forever is a TV series that will touch your heart and soul with its emotional depth and poetic beauty. It is a TV series that will make you cry buckets of tears, laugh out loud at its humor and wit, and swoon over its romance and sweetness. It is a TV series that will stay with you long after you finish watching it. It deserves to be watched by anyone who loves historical fantasy dramas.

Final Score – [8/10]
Reviewed by - Arpita Mondal
Follow @ArpitaMond33387 on Twitter
Publisher at Midgard Times