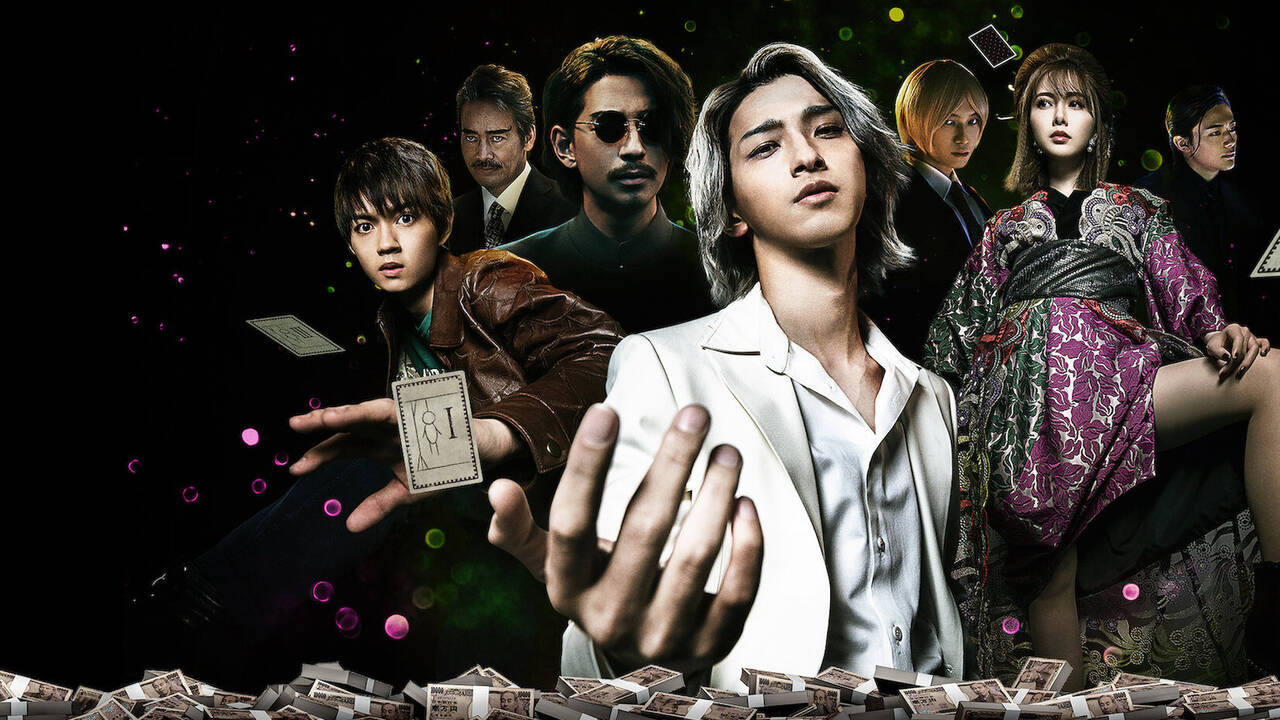 The film starts three years ago on the rooftop of a building where Baku and the Royal Leader of the Kakero Club are making bets. Baku loses the bet, and as a loser, he has to give up his life, but the Royal Leader spares him. In return, he was exiled from the club. Baku has played a lot of bets and hence is unable to live a normal life on a remote island. His gambling addiction led him back to the dark world from where he was exiled. Whenever Baku says, "I'm gonna eat your lies," expect that he's found something that nobody even noticed.

Ikki Sadakuni, a scientist who worked for several years on finding an alternate source of energy, also enters the Kakero Club. Methane hydrate was found by him and through that, he wanted to achieve world peace. The politicians didn't like that as they wanted to earn profits out of his discovery. After entering the Kakero Club, he is seen beating Politicians and taking their lives as an act of revenge.

Baku, the lead character, is an expert in finding out about the lies used by other players to win the game. With his keen observation skills, he's able to re-enter the world from where he was once exiled. His charming smile and gray-colored hair are here to win the heart of the audience.

In my opinion, this two-hour-long film is watchable. The film surely lacked logic as while betting against each other's lives, they wanted to achieve world peace. Nowhere in the world the lives are first taken and then the talks of peace delivered (counting politics out). Apart from that, the action scenes and the battles attracted the audience and made them guess what was going to happen next. The character of Baku had something unique in him, and that was never giving up on things he desired the most.

The friendship shown between Baku and Kaji is an honest one. Despite knowing what he can encounter in his future, Kaji was always there to support Baku and trusted him with his life. The film does get a little bit boring in between, and there were no unexpected plot twists. If the unnecessary talks of world peace weren't included after showing people who enjoyed watching violent deaths, it would have been a great film.

Final Score – [7/10]
Reviewed by - Riya Singh
Follow @_riyasinghhh_ on Twitter