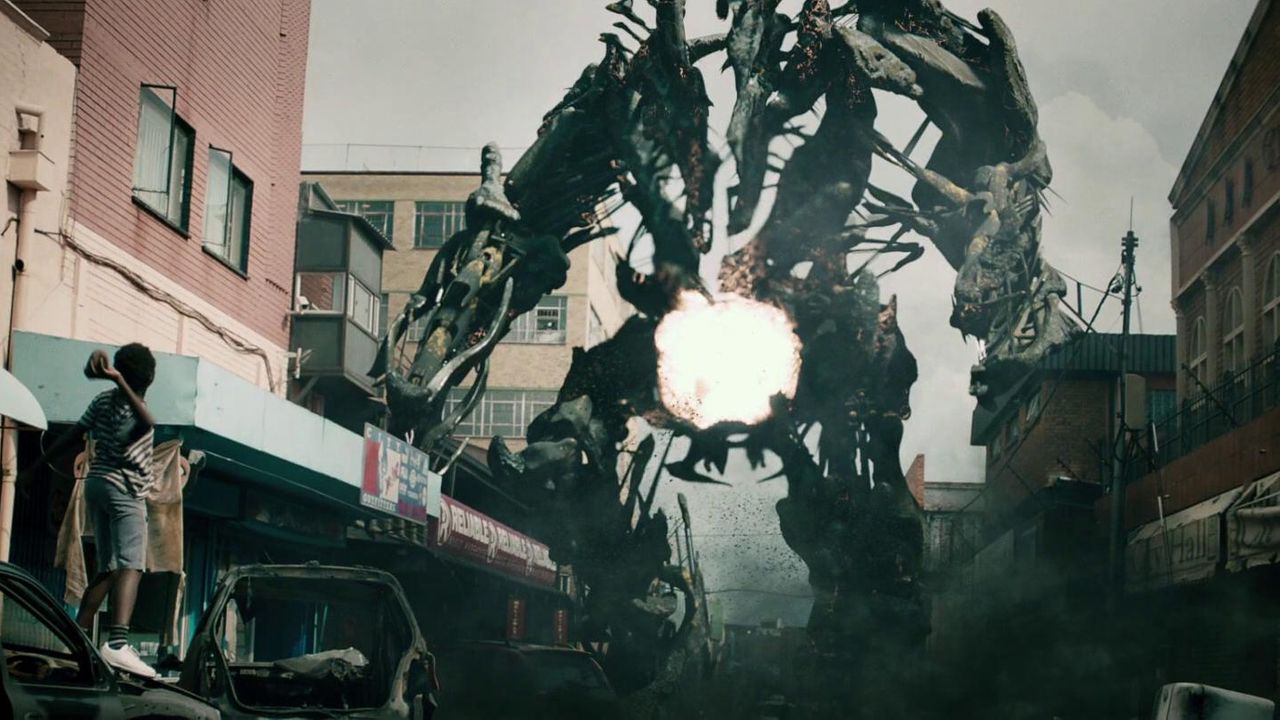 Quality Sci-Fi movies with intriguing stories may be rare, but with a huge library of movies now available, we may find many. Previously we made three lists, each with 10 such sci-fi movies which can surprise and impress science fiction fans. You can visit our previous lists @ Underrated Sci-Fi Movies.

Here is the fourth list of ten such sci-fi movies released between 2016 and 2017, that may not have been very popular because of their low ratings and budget. But these films with gripping stories could be exciting to watch.

Alien Invasion: S.U.M.1 (2017)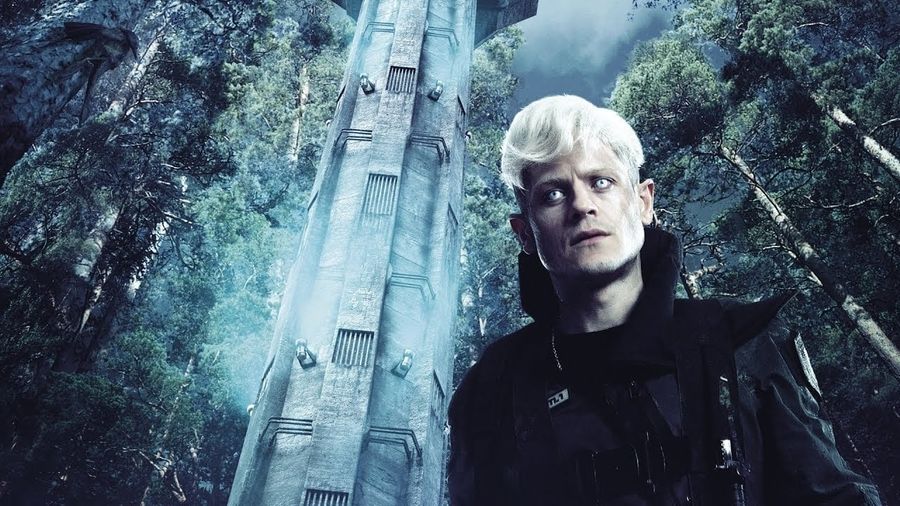 Alien Invasion: S.U.M.1 is a 2017 science fiction film written and directed by Christian Pasquariello and starring Iwan Rheon and André Hennicke.

Private S.U.M.1, a soldier living on a post-apocalyptic Earth, is serving on a hundred-day mission outside Exilium, the highly fortified compound housing the human survivors of an alien invasion. S.U.M.1 is assigned to an outpost to monitor and secure a remote bunker which is part of a defense circle surrounding the compound.

https://www.amazon.com/gp/video/detail/0IMOUJP7SBSXXGKZSAK12PMT1Z/

Revolt (2017)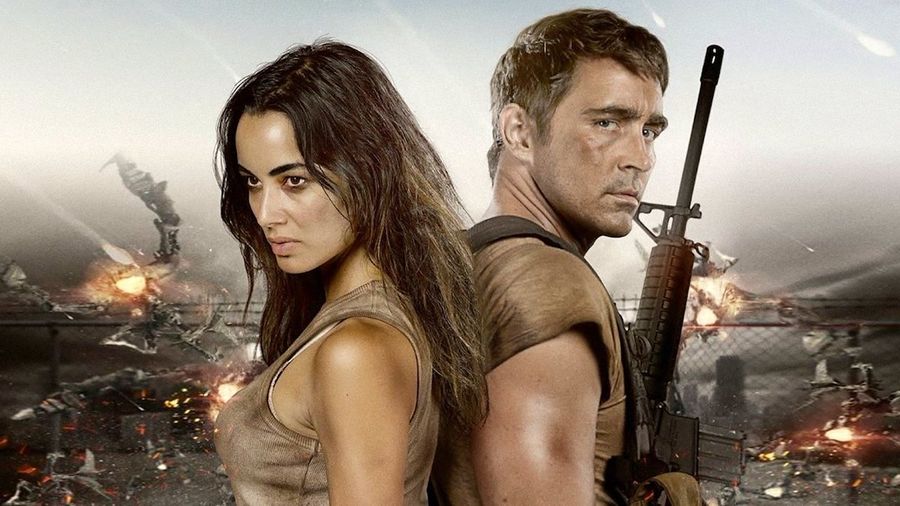 Revolt is a sci-fi action film directed by Joe Miale. It was written by Miale and Rowan Athale, starring Lee Pace, Bérénice Marlohe, and Jason Flemyng.

An American Special Forces soldier (Lee Pace), serving in Kenya, suffers memory loss after being knocked unconscious during a battle with highly electrified bipedal robotic machines. He later wakes up in a jail cell wearing tattered fatigues and unaware of anything but memories of intense pain. He meets Nadia (Bérénice Marlohe), a French foreign aid military doctor in the adjacent cell who tells him he "sounds American" and they were taken prisoner by a gang of xenophobic thugs. She calls him "Bo" after seeing the letters on his torn name tag. Nadia explains to Bo that the world had been invaded by alien machines which wiped out all the major cities and now systematically hunt down survivors.

https://www.amazon.com/Revolt-Lee-Pace/dp/B076TTY1PT

Amelia 2.0 (2017)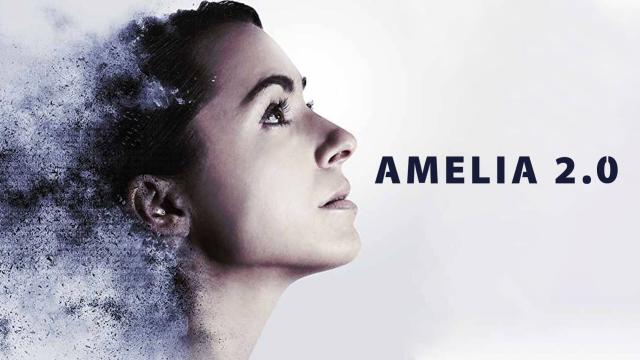 When his wife Amelia suffers an aneurysm that leaves her bedridden and slowly dying, police officer Carter Summerland searches for a way to revive her. He's approached by Wesley Enterprises about allowing Amelia to be the test subject for an experimental program that will place her mind in a new, artificial body - and out of desperation, Carter agrees. But is the result Amelia Summerland? Or is it something else entirely? Set in the very near future, The Summerland Project uses current, existing technology as a launchpad for a story about where the line truly is between life and death, and to ask the question: What is it that makes us human? It explores the motivations behind the team that creates Amelia, from genius but standoffish Dr. Ellen Beckett to the kind yet arrogant industrialist Paul Wesley, who funds the work. It explores the fallout in the scientific, legal and religious community, with opposition to the project spearheaded by the passionate Senator Williams. But most importantly, it explores the struggle of Amelia herself, who tries to understand what's happened to her, whether she is still human, and whether she'll ever be able to return to the life she once knew - even as those around her question whether she has a right to that life at all.

https://www.amazon.com/Amelia-2-0-Ed-Begley-Jr/dp/B07PVL7K4F

Daylight's End (2016)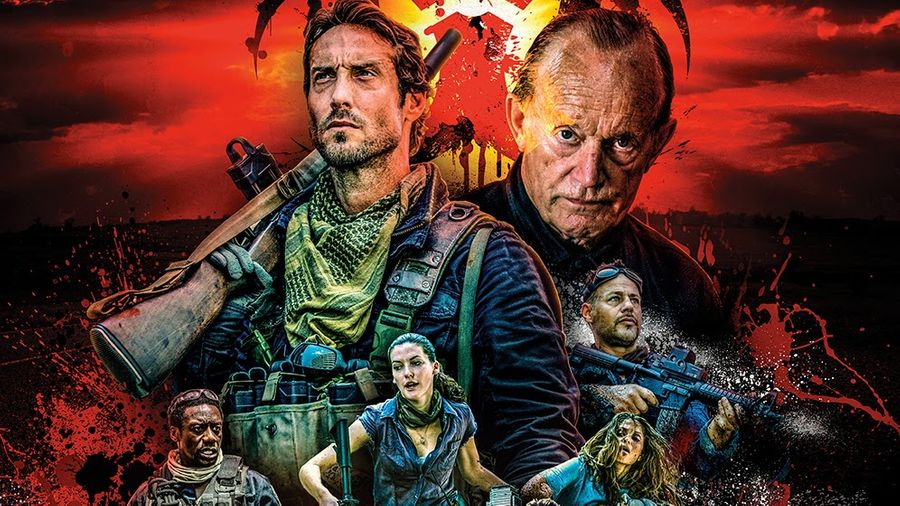 Daylight's End is a 2016 sci-fi horror film directed by William Kaufman and written by Chad Law. It stars Johnny Strong as a drifter in post-apocalyptic Texas who agrees to help survivors, played by Lance Henriksen, Louis Mandylor, and Hakeem Kae-Kazim, escape to safety.

Thomas Rourke, a drifter in a post-apocalyptic land ravaged by vampire-like creatures, agrees to help survivors holed up in a Dallas police station fight an intelligent leader of the monsters who he has a history with.

https://www.primevideo.com/detail/Daylights-End/0NLRRIG1V0K1LGFJRVYU081JFO

Bokeh (2017)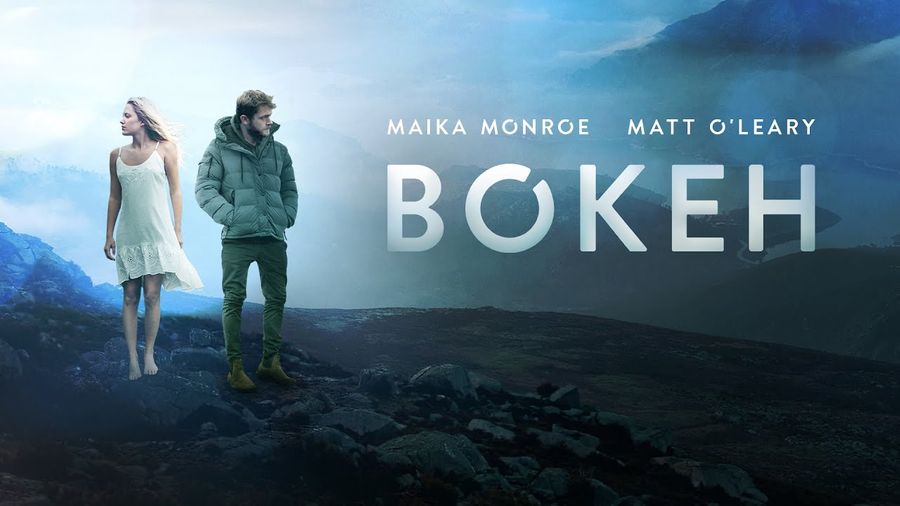 Bokeh is a 2017 sci-fi drama written and directed by Geoffrey Orthwein and Andrew Sullivan. It stars Maika Monroe and Matt O'Leary.

American tourists Jenai and Riley arrive in Iceland and visit several landmarks. Riley has taken his father's Rolleiflex camera and plenty of films. When Jenai questions why he prefers it over a modern digital camera, Riley says he prefers to capture the imperfections of the moment rather than have a computer chip auto-correct all the errors. They visit an old church, and a priest tells them some of its histories, calling the pre-Christian times simpler. Jenai reveals that her father is a preacher, though she says his church was not as pretty. After retiring for the night, Jenai seems to wake up in the middle of the night and has trouble falling back asleep. Looking out the window to admire the view, she sees strange flashes of the Northern Lights in the distance.

https://www.amazon.com/gp/video/detail/0LTRA3QMRP8W254YYAVRWSP83O

iBoy (2017)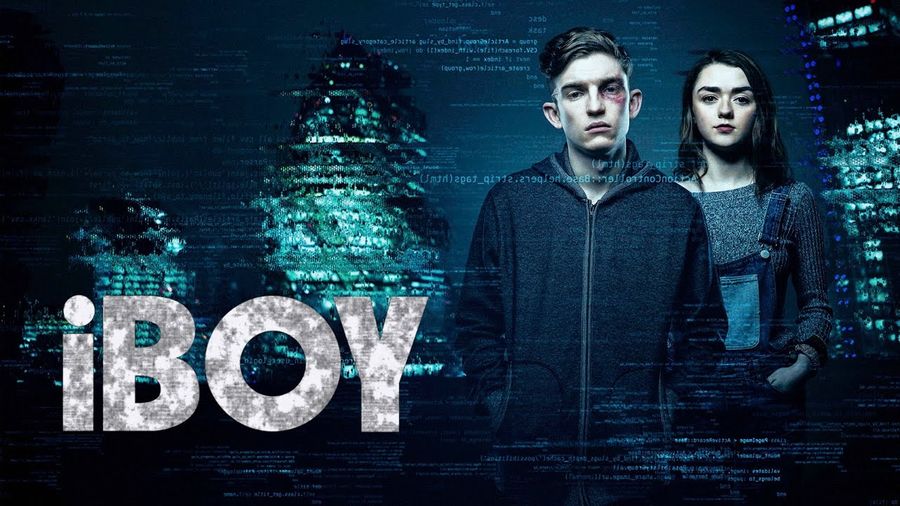 Based on the 2010 novel of the same name by Kevin Brooks, iBoy is a 2017 sci-fi teen superhero action-thriller film starring Bill Milner and Maisie Williams.

Living in a gang-ridden part of London, 16-year-old Tom Harvey struggles to get by. His best friend Danny gets him a new phone and encourages him to romantically pursue his longtime friend and neighbor Lucy. Lucy asks Tom to help her study for exams, to which he happily agrees. Arriving at her flat that night, Tom sees Lucy's brother unconscious and a group of masked thugs exiting Lucy's room, having raped her and recorded the event. Tom flees and attempts to call the police, but he is shot in the head and rendered unconscious.

https://www.netflix.com/watch/80099016

Rupture (2016)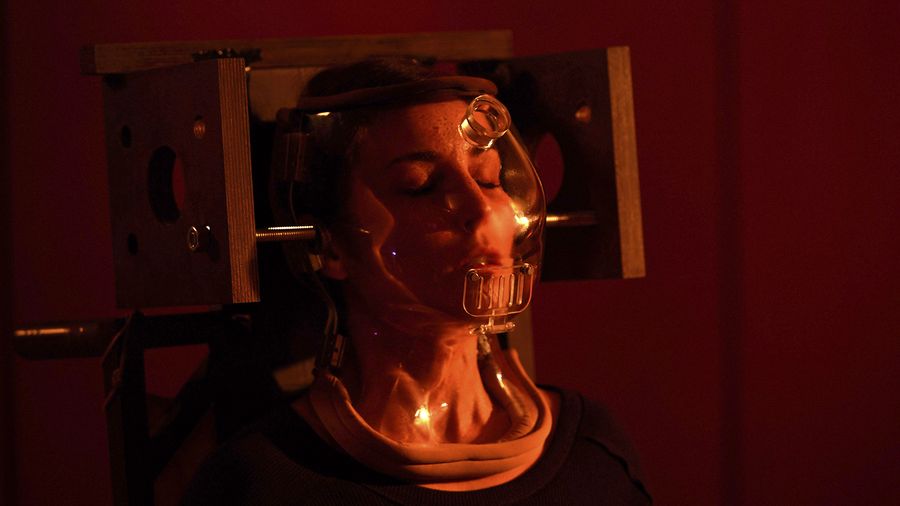 Rupture is a 2016 sci-fi horror thriller film directed by Steven Shainberg and starring Noomi Rapace.

After dropping off her son Evan with her ex-husband Cliff, Renée Morgan is abducted during a staged roadside tire repair by a five-person team overseen by Dr. Nyman. Stunned with a stun gun, Renée is carried into the team's truck, chained down, and transported to a warehouse laboratory where she is strapped to a table and held prisoner in a private room.

https://www.primevideo.com/dp/amzn1.dv.gti.4eb9a464-f208-f41d-c8e9-eca4fa316b66

Morgan (2016)
Morgan is a 2016 sci-fi thriller film directed by Luke Scott in his directorial debut and written by Seth Owen. The film features an ensemble cast, including Kate Mara, Anya Taylor-Joy, Toby Jones, Rose Leslie, Boyd Holbrook, Michelle Yeoh, Jennifer Jason Leigh, and Paul Giamatti.

Lee Weathers is a "risk-management specialist" for the genetic-engineering company SynSect. She arrives at a rural site hosting its L-9 project, an artificial being with nanotechnology-infused synthetic DNA named Morgan. The "hybrid biological organism with the capacity for autonomous decision making and sophisticated emotional responses" is smarter than humans and matures quickly, walking and talking within a month and physically a teenager despite being five years old.

https://tv.apple.com/us/movie/morgan/umc.cmc.4ki77w0dnv9u2a3c621sooua7

ARQ (2016)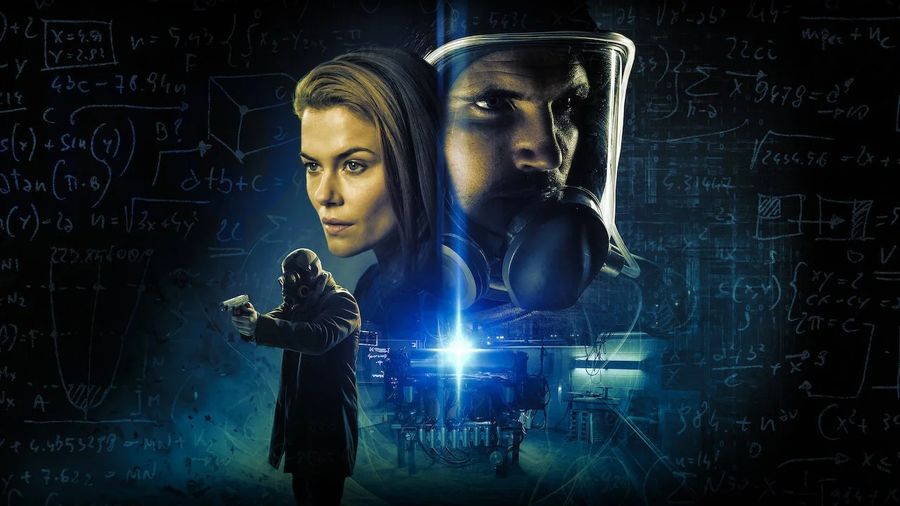 ARQ is a sci-fi action movie directed by Tony Elliott. It was selected to be screened in the Discovery section at the 2016 Toronto International Film Festival.

Renton wakes up beside his former lover, Hannah. Three men break into his bedroom and, when Renton breaks his neck while escaping, he wakes with a start from where he was just a moment earlier. The men break in once again and bind him and Hannah to chairs in another room. Their leader, 'Father', says he represents a rebel group known as the Bloc and demands Renton surrender money or "scrips" that he had stolen from their rival organization, the Torus Corporation.

https://www.netflix.com/title/80092885

Midnight Special (2016)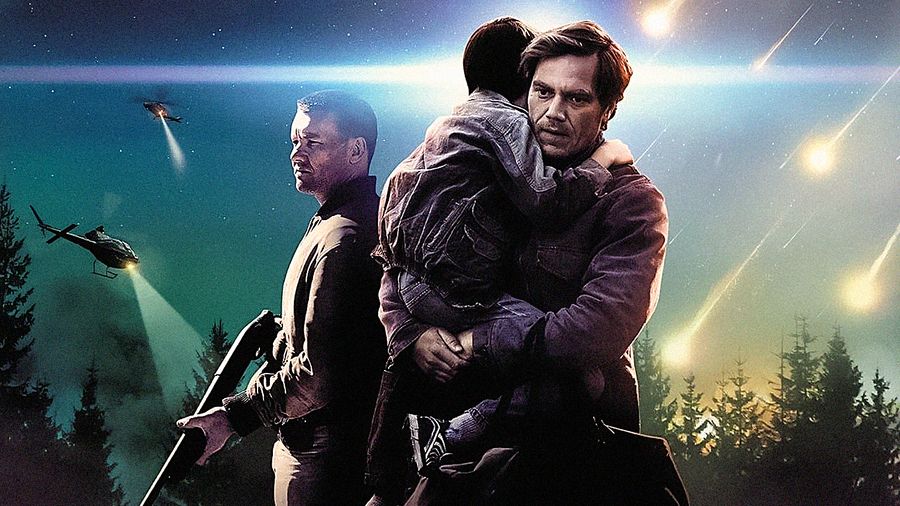 Midnight Special is a 2016 sci-fi film written and directed by Jeff Nichols, and produced by Sarah Green and Brian Kavanaugh-Jones. The film stars Michael Shannon, Joel Edgerton, Kirsten Dunst, Adam Driver, Jaeden Martell, and Sam Shepard.

In a motel, Roy Tomlin and his friend Lucas watch an AMBER Alert for 8-year-old Alton Meyer and his reported abductor, Roy, while the boy reads on the floor. At the Ranch, a religious cult in rural Texas, Pastor Calvin Meyer dispatches two of his parishioners to retrieve Alton. He then faces his congregation as the FBI storms their church. NSA communications analyst Paul Sevier asks Calvin how numbers sent via encoded satellite transmissions made their way into his sermons. Calvin explains that Alton speaks in tongues and gave the numbers to Calvin. As Alton's powers grew, his mother Sarah abandoned him, and members of the Ranch have been raising him, with Pastor Meyer as his adoptive father. It is also noted in this sequence that Roy is Alton's biological father. Roy is protective of Alton, doing everything in his power to avert danger.

https://www.primevideo.com/dp/amzn1.dv.gti.71ce7882-fe7a-4d4d-a23e-40e9672eb8d7