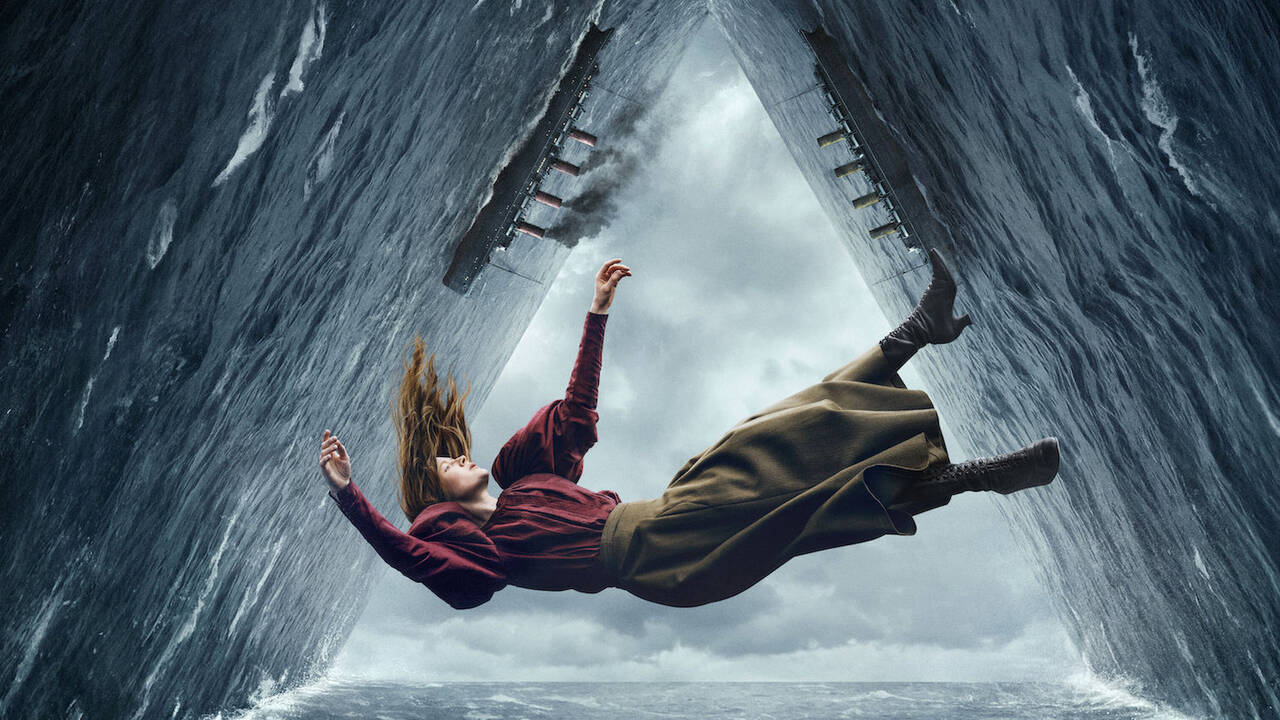 1899 is heavily marketed as something produced by the creators of Dark. That show about time-traveling turned out to be a hit among the audience and the critics, and it closed its doors in 2020. It was the right call to end the show after three seasons instead of unnecessarily stretching it for eternity or, say, 10-15 seasons. But of course, there must have been people craving more stories like Dark, so we now have 1899.

But having the same creators onboard for the second round doesn't necessarily mean that the lightning will strike twice. And the first few episodes of 1899 are definitely very weak. For a show that wants to bend your mind, 1899 starts off with a bundle of clichés and a surprisingly unambitious voice. We are on a ship where the passengers are divided into three categories (first class, third class, and so on), which means you brace yourself for social messaging. The central characters are introduced through a banal storytelling device: A character talks about them to another character during mealtime. A couple has a rocky marriage, and the wife is sexually unsatisfied (the husband can't perform in bed). Since there are shades of horror in 1899, the story consists of a creepy child.

And oh dear, the horror scenes in 1899 do not work well. I thought about Dark and how conventional it was in the beginning (a child disappears, and a search operation is started). Only after a couple of episodes did the series begin to twist our minds. Still, those early conventional episodes were powered by a haunting atmosphere. Tension was always in the air, and it never left the series till the end of the third season. So much fear was conjured through shots of a dark cave that we didn't want the camera to look within it. In 1899, the characters enter a dark, abandoned ship in the first episode, but the moment is not even half as scary as those exterior shots of the cave in Dark.

You try to come up with explanations when the show doesn't seem to work. Are the creators attempting to connect with a wider audience by making their material "simple" and "understandable?" Perhaps, that is why we have different characters speaking different languages here. In comparison, Dark comes across as more rooted both in terms of setting and language. Maybe the creators knew they would have more people watching their show this time around, so they made the story more digestible? The first few episodes are not terrible, but they look so ordinary, so unexceptional.

However, from the fifth episode onwards, 1899 became the show you had come to watch. I realized why that marketing about it being "from the creators of Dark" is important. It tells you that if you liked Dark, you would like 1899. Just be patient. Sure, from the word go, 1899 is not as gripping as Dark. But it gets there slowly, and that is what matters. The way the show cuts to the opening credits is ungraceful. However, it offers so much more to admire.

For starters, I am glad 1899 didn't go into a hardcore social messaging territory, given the way the passengers and crew live on different levels. Not all characters speak English here. We hear French, Danish, Spanish, Polish, and Cantonese. You think this would lead to communication problems, but that's not what happens. They do miss out on a line or two and ask for a translation. However, during tragedy, they connect emotionally and understand each other. After all, they get united by a single objective of making it through the disaster. And it's not just during troubles; they perfectly communicate when they are in love. Ling Yi (Isabella Wei) and Olek (Maciej Musial) don't understand each other's sentences, but they know they want to be together. In other words, emotions defeat linguistic barriers.

The main characters on the ship have some things in common with one another. They all experience nightmares and become conscious through a voice telling them to wake up. According to the subtitles, this voice belongs to Maura (Emily Beecham). They also have an envelope with their names and the following words: What is lost will be found. What's going on here? The answer to this question is quite predictable, though that doesn't stop 1899 from being engrossing and fun. You just need to have patience and endure the unremarkable initial portions. 1899 takes some time to soar, but it's worth the wait.

There are reflective surfaces and symmetrical compositions. They do not merely make up for "beautiful wallpapers" but have a specific purpose. You will understand what that is after the revelation. I won't spoil anything and will just point out that the symmetry and reflections allude to a loopy revelation. Triangles can be found in some places, and later, we learn about a pyramid that proves crucial. The penultimate episode packs a powerful emotional punch, and the last scene increases your excitement for a potential second season. I have a feeling that it will be bigger and better. Fingers crossed.

Final Score- [7.5/10]
Reviewed by - Vikas Yadav
Follow @vikasonorous on Twitter
Publisher at Midgard Times