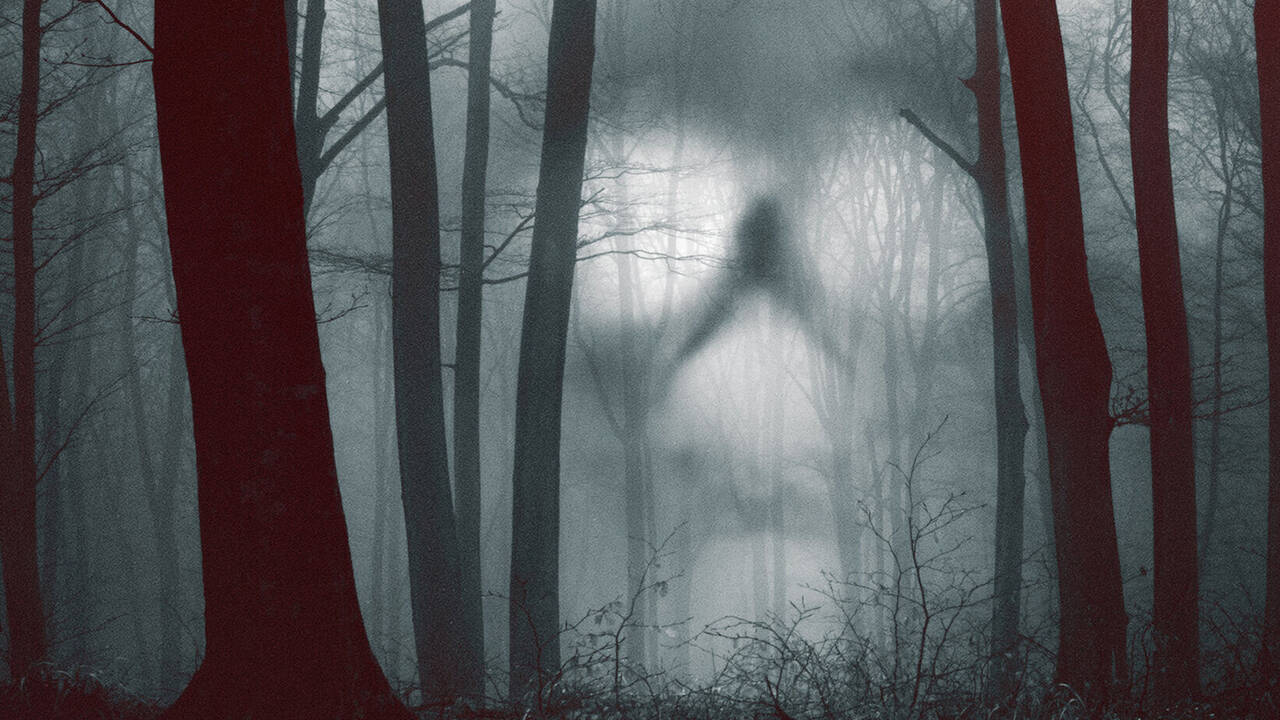 Anyone familiar with the Conjuring movies would instantly recognize the names, Ed and Lorraine. The characters are based on real-life paranormal investigators of the same name. Ed and Lorraine founded NESPR (New England Society For Psychic Research), which is currently run by their son-in-law, Tony Spera. Ed and Lorraine had a theory. They believed it takes 28 days to pierce the veil between good and evil. Tony wants to test this 28-day cycle theory. Hence, three teams are assembled and sent to different haunted locations. Each team is required to spend 28 days in the haunted place assigned to them, which is why this show is titled 28 Days Haunted.

Allow me to introduce you to the members of the team. We have Amy (a sensitive), Shane, and Ray (both paranormal investigators), who are sent to Lumber Baron Inn in Denver, Colorado. Then there is Jereme (demonologist) and Brandy (sensitive), who arrive at Madison Dry Goods store in Madison, North Carolina. Finally, we have Sean (a psychic medium) and two tech gurus, Nick and Aaron, who find themselves at Captain Grant's Inn in Preston, Connecticut.

None of the mentioned people are told where they will be dropped off initially. They are blindfolded and taken to their respective locations. They won't have access to facilities like phone and Internet throughout their stay. These people must contact the spirits, find their names, and discover what happened in their particular place. It sounds interesting, but it also raises the very first question: Do these people don't have any information about their assigned location? Have they actually not done any research before traveling to the haunted houses? Can we trust there is no cheating involved here?

One is bound to be skeptical while watching a so-called reality horror TV show. Why, we already know that all those "reality" shows on TV about singing and dancing are, well, unreal! Why, then, should we believe anything shown to us in 28 Days Haunted? The answer: You shouldn't. Take everything with a large pinch of salt. Those flickering lights, thumping and thudding sounds, and creaking noises could be easily faked. There might be someone else apart from the team inside the haunted houses, but that extra presence might not necessarily be evil. Do you hear footsteps running on the top floor or at a distance? Someone from the crew must be busy conjuring spooky elements.

Like a typical jump scare-heavy horror film, 28 Days Haunted inserts loud bangs as background noise to raise tension. So if you like those kinds of movies, you probably might like 28 Days Haunted. And don't get me started about re-enactments. I have expressed my disdain for them in the past, the latest being in my review of Vatican Girl. At one point in the show, the team at Lumber Baron Inn and the one at Captain Grant's Inn get bitter with their respective group members at the same time. This simultaneous emergence of conflict does feel scripted.

But let's dismiss skepticism and embrace this show for what it is. Do you still like it? The answer is a resounding no. 28 Days Haunted is devoid of hair-raising situations. The people in the show might be frightened, but we, the viewers, don't experience goosebumps. The drama, too, like that conflict within the group (and the one between Jereme and Brandy when the former seems to be possessed), is solved easily through a line or two. No one told me living in a haunted house is equivalent to watching a lazily written TV show. In the last episode, many objects fall and are scattered on the ground at Captain Grant's Inn. If this is indeed the work of a supernatural entity, why not show us these objects when they were falling? The cameras are placed at the location and could have captured the incident with clarity. Despite this, all we see is the aftermath (objects lying on the floor). Perhaps, the creators were worried that someone with an eagle eye would spot a string or two being pulled from the corner by a human prankster.

Final Score – [4/10]
Reviewed by - Vikas Yadav
Follow @vikasonorous on Twitter
Publisher at Midgard Times