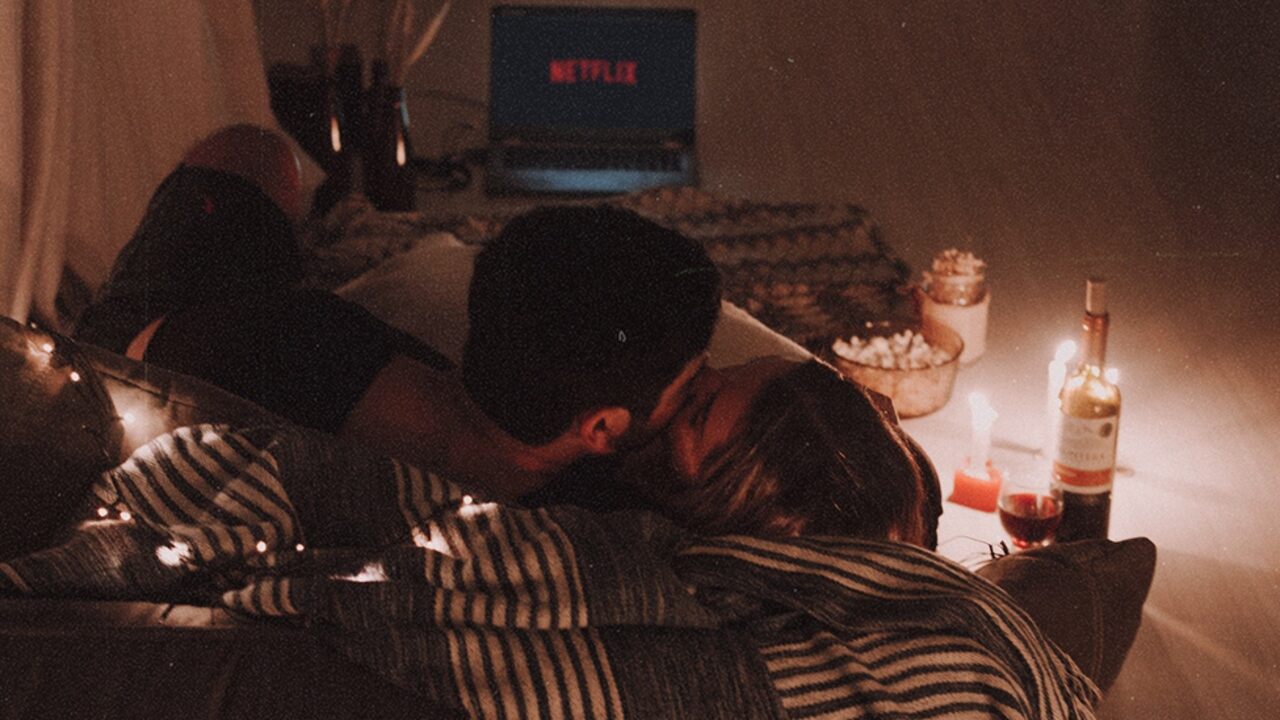 Looking to spend a relaxing this Valentine's Day? Light up and enjoy at home by watching one of these marijuana-themed love films. Whether it's an old classic or a new rom-com, adding the right movie can help set the mood.

To help couples find the perfect romantic stoner movie for their upcoming Valentine's Day celebration, check out our list of three must-see films that will bring out laughter and tears. From tearjerkers to lighthearted comedies, these movies have something for everyone. So grab your bong or your vape, cozy up on the couch with your loved one, and enjoy some heartwarming cinematic gems.

We're the Millers (2013)

The first movie on our list stars Jennifer Aniston, Jason Sudeikis, Emma Roberts, and Will Poulter. This modern romantic comedy follows a small-time drug dealer forced to smuggle drugs across the Mexican border. While on the run from authorities, the unlikely protagonists form an unexpected bond as they learn important lessons about the importance of family. This a funny, heartwarming story that will make you laugh and cry in equal measure.

Always Be My Maybe (2019)

The second movie is Netflix's 2019 romantic comedy Always Be My Maybe. This film follows childhood friends Sasha Tran and Marcus Kim as they reunite after a 15-year separation. Through a series of funny, awkward, and romantic moments, this movie shows viewers how two people can find love in the most unexpected places. Featuring hilarious performances from Randall Park and Ali Wong, as well as plenty of classic stoner moments, Always Be My Maybe is guaranteed to be an evening full of laughter and sweet nostalgia.

The Big Sick (2017)

Last but not least is the 2017 romantic drama The Big Sick. This movie tells the story of Pakistani-American comedian Kumail Nanjiani and his relationship with Emily Gordon as they attempt to overcome cultural differences, family pressures, and a mysterious illness. The Big Sick is equally funny and heartbreaking. It offers a unique exploration of how love can transcend boundaries and bring people together in the most unlikely circumstances.

Bonus: The Big Lebowski (1998)

If you're up for a movie marathon, then add The Big Lebowski (1998) to your playlist. Rolling Stone ranked this as the best stoner movie of all time, so you'll surely enjoy this cult classic. The Big Lebowski stars Jeff Bridges, John Goodman, Steve Buscemi, and Julianne Moore. When mistaken for a millionaire with the same name, "The Dude" is forced to join forces with two hapless friends in order to recover a stolen rug from a notorious mobster. With its unique blend of comedy, drama, and surrealism, The Big Lebowski is sure to bring a smile to your face.

Wrapping Up

These romantic stoner movies make for an unforgettable Valentine's Day 2023 experience. Whether you're looking to laugh, cry, or spend some quality time with your special someone, these films have something for everyone. So grab a joint of your favorite flower and get ready to experience a night of heartwarming entertainment.

In conclusion, these three romantic stoner movies are the perfect way to celebrate Valentine's Day 2023 with your loved one. From tearjerkers to lighthearted comedies, these films offer up something for everyone. They are sure to provide an evening full of laughter, tears, and plenty of sweet nostalgia. So grab your ganja and get ready to cuddle up on the couch for an unforgettable night of cinematic entertainment!

Happy Valentine's Day, everyone!