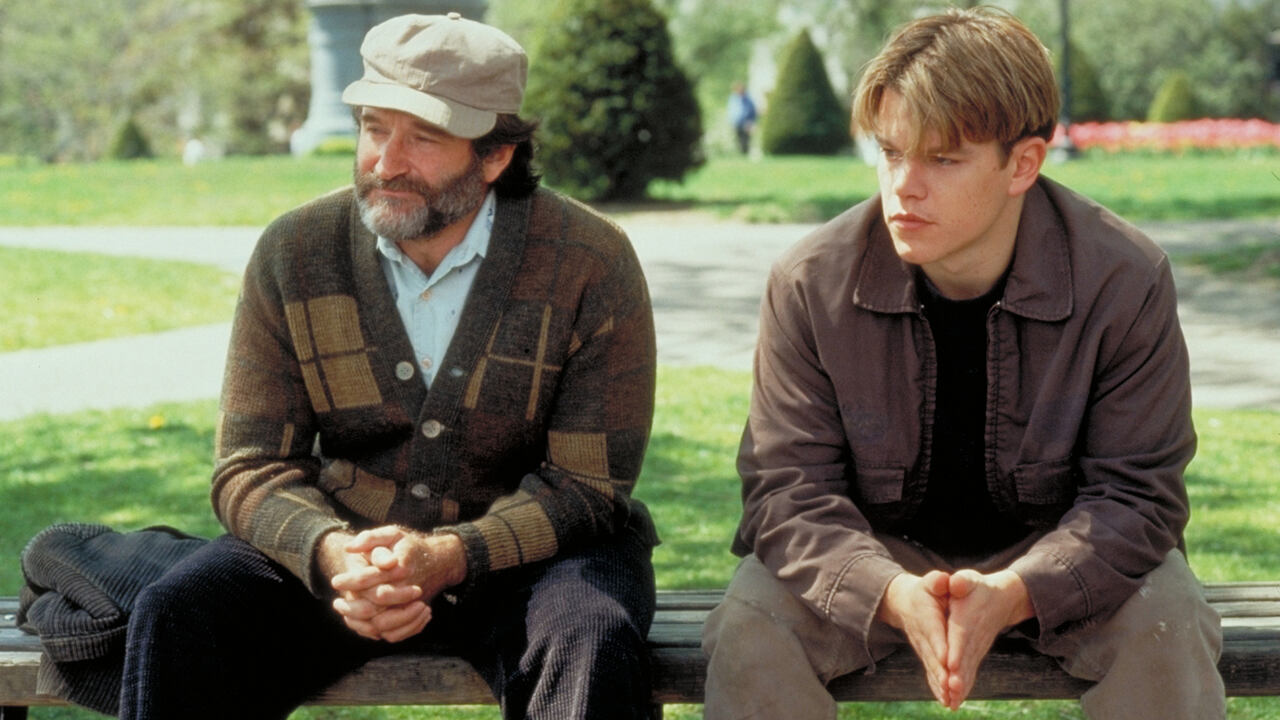 When September comes, many people want to join the academic year: sign up for courses and read educational books. Even if you graduated from high school and university a long time ago, the habit of reaching out for new knowledge remains. But by April, the motivation to study disappears: the daytime becomes longer, it gets warmer outside, and the desire to study goes away. Therefore, we have selected films that will motivate you to study.

By the way, if you don't have the motivation to do your homework, you can ask for help. For example, an essay writing service like https://essayshark.com/ will help you with writing assignments. There are professional writers who know how to do writing tasks quickly and professionally.



"The Devil Wears Prada"

Genre: drama, comedy
Directed by: David Frankel
Cast: Anne Hathaway, Meryl Streep, Emily Blunt

It may seem that the film is about fashion. But no, it's about overcoming yourself and achieving goals. Andrea - the main character - dreams of becoming a journalist and sends out resumes but does not receive offers. The only place she was invited to was in a fashion magazine for the position of junior assistant to the editor-in-chief, Miranda Priestley. And according to rumors, if you endure a year of work for Mrs. Priestley, they will take you to any magazine.

Andrea doesn't know anything about fashion, and the boss's orders seem impossible.



"The Intern"

Genre: melodrama, comedy
Directed by: Nancy Meyers
Cast: Anne Hathaway, Robert De Niro, Rene Russo

If you think it's too late for you to learn a new specialty, this film is for you. The main character, widower Ben Whittaker, retired. He had a lot of free time, and he decided to learn a new profession. Ben was not afraid to become an intern at the age of 70 in a large online clothing store, where the oldest employee is 30 years younger than him. He asks a lot of questions, delves into the profession, and enjoys new knowledge.

The main character has a lot to learn: he knows how to communicate, express his thoughts in an interesting way, and achieve his goals gently and without prejudice to others. The film will also tell about important things that we forget in the daily bustle: manners and interpersonal relationships. For example, it is impolite to ask for forgiveness by e-mail.



"Good Will Hunting"

Genre: melodrama, drama
Director: Gus Van Sant
Cast: Matt Damon, Robin Williams, Ben Affleck

Professor Gerald Lambeau presents his students with a difficult algebraic problem that took him two years to solve, but none of the students can cope with it. Only a simple cleaner, Will Hunting - a 20-year-old child prodigy, solved it. But Will has a difficult fate and no opportunity to learn. He constantly gets involved in unpleasant stories, and another street fight ends in prison.

The professor understands that the guy has great potential and he needs help. Lambeau negotiates parole but with a requirement for Will to do the math and see a psychoanalyst. Gradually, these sessions develop into a friendship between Hunting and his psychologist Sean Maguire.



"Legally Blonde"

Genre: melodrama, comedy
Directed by: Robert Luketic
Cast: Reese Witherspoon, Selma Blair, Luke Wilson

At the beginning of the film, we see the spoiled blonde Elle Woods running around the shops and chatting with her friends, and her biggest problem is choosing the perfect dress for the evening. But life changes dramatically when the guy leaves her with the argument that she is too frivolous for his future political career.

After crying for a couple of days, Elle decides to act: to enter Harvard and prove that she deserves her beloved. It would seem that this is impossible: no education, no skills, and Elle knows absolutely nothing about legal law. But the resolute blonde is self-confident and shows by the example of her perseverance how to achieve any goal.



"Hawking"

Genre: drama, biography
Director: Philip Martin
Cast: Benedict Cumberbatch, Tom Hodgkins, Michael Brandon

The film is based on the real-life events of the great astrophysicist Stephen Hawking. At the age of 21, he was diagnosed with a terrible diagnosis - amyotrophic lateral sclerosis. It is an incurable and progressive disease. And despite it, Stephen became a world-famous scientist and made groundbreaking discoveries in the study of the universe.


Conclusion

A selection of films about the study will help you find inspiration for self-development and push you to move on and not give up. The main thing is to take advantage of the moment of inspiration and start practicing immediately after watching these films.

In addition to films, writing services will add motivation. Using them, you can deal with writing different papers and, with even greater confidence, master the specialty. For example, on the dissertation writing service, you will learn how to deal with such a project successfully. Writers with extensive experience will help you with this.