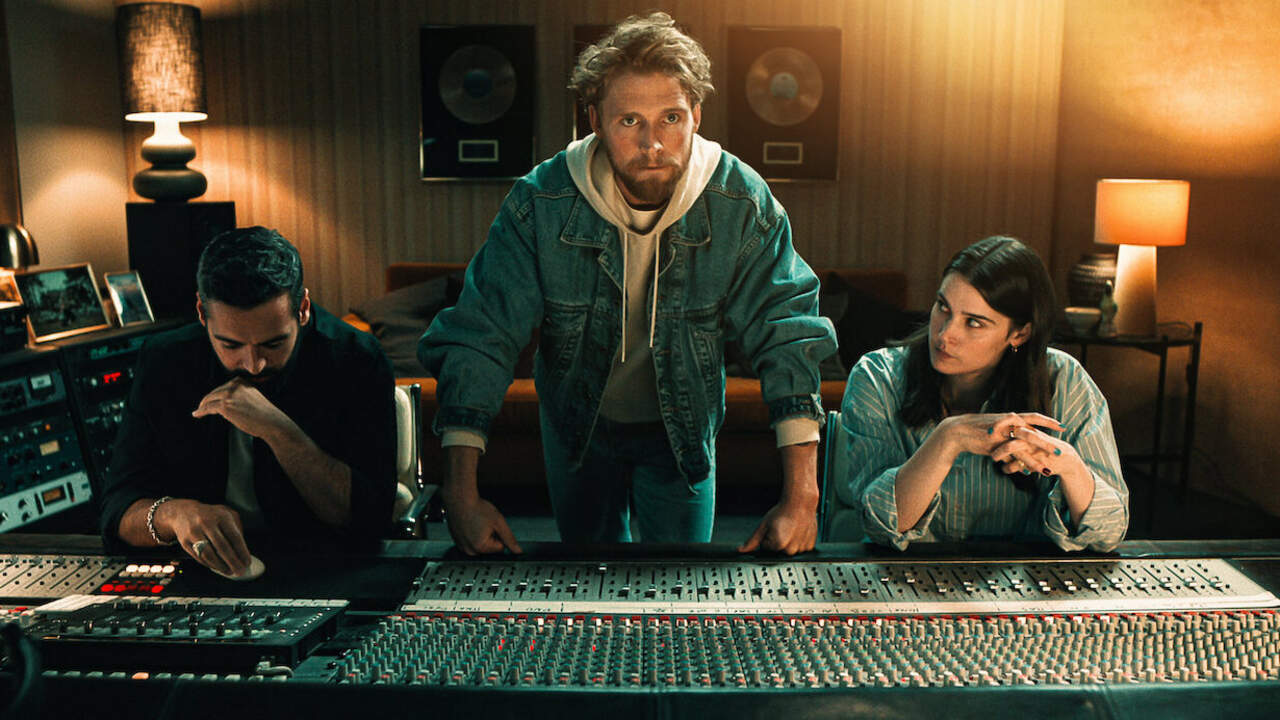 A Beautiful Life is a new Netflix Original Musical from Denmark. Directed by Mehdi Avaz and written by Stefan Jaworski, the film revolves around Elliot, a young fisherman who after singing at a party for a famous producer lands himself a chance to be a star. What happens as he deals with his stardom, his best friend and the producer's daughter Lily who he falls for, is what the film is about. It stars Christopher (who has also made the music for the film), Inga Ibsdotter Lilleaas, and Christine Albeck Børge among others. It has a runtime of around 1 hour and 38 minutes.

This film has a plot which is alike to 'A Star Is Born'. A gender-switched version of 'A Star Is Born'. We have a young nobody (Elliot) who is noticed by a celebrity (Suzzane) and is taken under their wing to start working on making music. Eventually making the nobody a star. This story has been told many times during the last century. It has even been remade in Bollywood (Aashiqui 2). However, the film differs in the second half and shifts focus to a very different kind of conflict from the aforementioned films.

It is difficult to review films like this because they come under the category of merely passable films. This film, like other passable films, isn't bad. The direction and the cinematography feel pretty decent, and the production value feels incredibly good, to be honest. Other elements like the acting, music, and the way the plot moves forward are however very generic and even a little mediocre to some extent. Despite that, they aren't bad enough for this to be considered a bad film.

The best parts of the film are the music sequences, the songs written and sung by Christopher in the film vary in quality. Some of them actually really work, "Hope this song is for you", and "Ready to go" are two songs that particularly stand out throughout the film. When Christopher sings for the first time during the first act of the film, he is playing at Suzanne's birthday party with his best friend Oliver. It is a scene that does give you nostalgia for similar scenes where a star is noticed for the first time. Similar to Lady Gaga's character getting identified by Bradley Cooper's character from A Star is Born. But that is all that the film has going for it, just a few crumbs of good musical sequences in a rather generic sandwich.

The main conflict of the film which arises well into the second act has Elliot's "best friend" Oliver joining the crew and wanting a piece of the stardom pie. Elliot wants to oblige for old time's sake but Oliver just doesn't have the talent to sing with him. There is a scene in the recording studio where Elliot, Lily, and their producer sit and try to work with Oliver who is "singing" in the booth. It is a funny sequence but I don't think it was intended to be funny. The film doesn't resonate with me on a personal level at any point, the subplot about Lily's father being a rock star who committed suicide didn't add anything to the story, and removing it wouldn't have changed anything. The chemistry between the leads is nonexistent. I didn't feel anything throughout the film.

If you're looking for a passable film with a couple of decent musical moments this film might be for you. But then I feel bad films are generally more entertaining because they give something to complain about. Films like this just make you wonder why they exist at all. If there was an emphasis on writing a more compelling conflict or maybe having more genuine acting with more effort that made you feel things, I'd have enjoyed this film more. It was still a decent watch though, and I might even add a few of the songs from the film to one of my weekly playlists. All in all, watch it if you want to see a different version of A Star Is Born.

Final Score – [6.5/10]
Reviewed by - Aayush Chaurasia
Follow @AayushC44 on Twitter
Publisher at Midgard Times