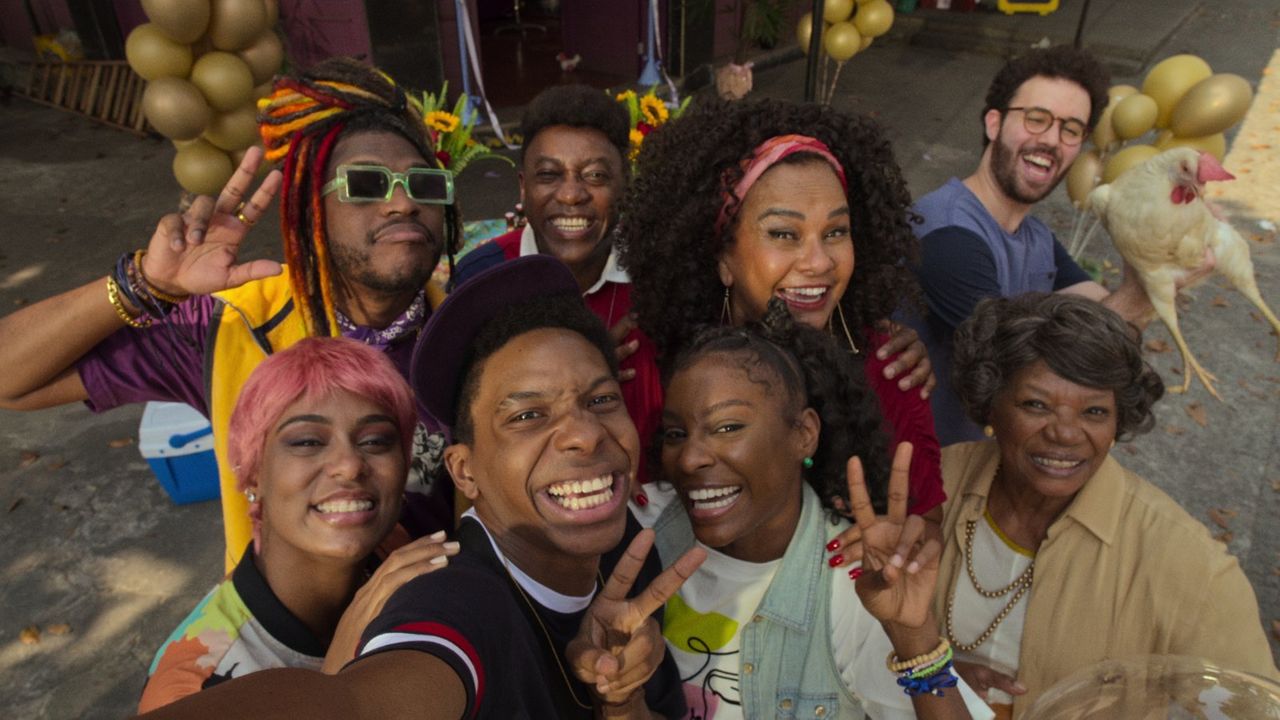 The movie starts with Richardsson, the main character of the film giving an introduction to his city Penha, Rio De Janeiro. He tries to introduce us to the people and culture around him. He recently finished his school exams, and now, he has to apply for college. Everyone seems to be telling him what he should do, and he didn't like this at all. He wants to follow his heart.

His mother sends him to Mother Andinha to gain some advice on running the salon successfully. She advises him to buy a chicken which she believes will show him the way. The chicken is also among the main characters of this film as it lands him in some useful places, and also lets him escape some big troubles that he could have landed into.

Richardsson's mother, Cristina is facing the failure of her salon as she is not getting enough customers nowadays. She is also due to pay three months of rent of Saigon (the parlor) to Jorge, its owner. Richardsson decides to help her mother.

Richardsson's father's soul can often be seen guiding him in the most difficult moments of his life. Richardsson is really talented, and he is giving crazy haircuts to the customers. His style is to do animal cuts on his customers' hair. He is gaining popularity because of the unique hairstyles he gives, and now everyone wants to come to Saigon.

Jure (his father) died of a heart attack and he is dearly missed by his family members. He is like a guardian angel of Richardsson. After Jure's death, Cristina always felt a void. So, she is also trying to be back again with her high school crush PQD. Her son also enters into a relationship with Raquel and Cheese Curd. Yes, three people in a relationship!

In the end, we get a happy conclusion as Richardsson is the new sensation in the town, and his life turns out to be good. In my opinion, A Cut Above is an average film that doesn't show anything new or interesting. It is not a complex story. A dedicated son is seen helping his mother just at the time when they were on the verge of bankruptcy. Sometimes, you will find the film to be very boring. This is a light movie that you can watch in your spare time, but there are better comedy films and series present on Netflix.

Final Score – [5/10]
Reviewed by - Riya Singh
Follow @_riyasinghhh_ on Twitter