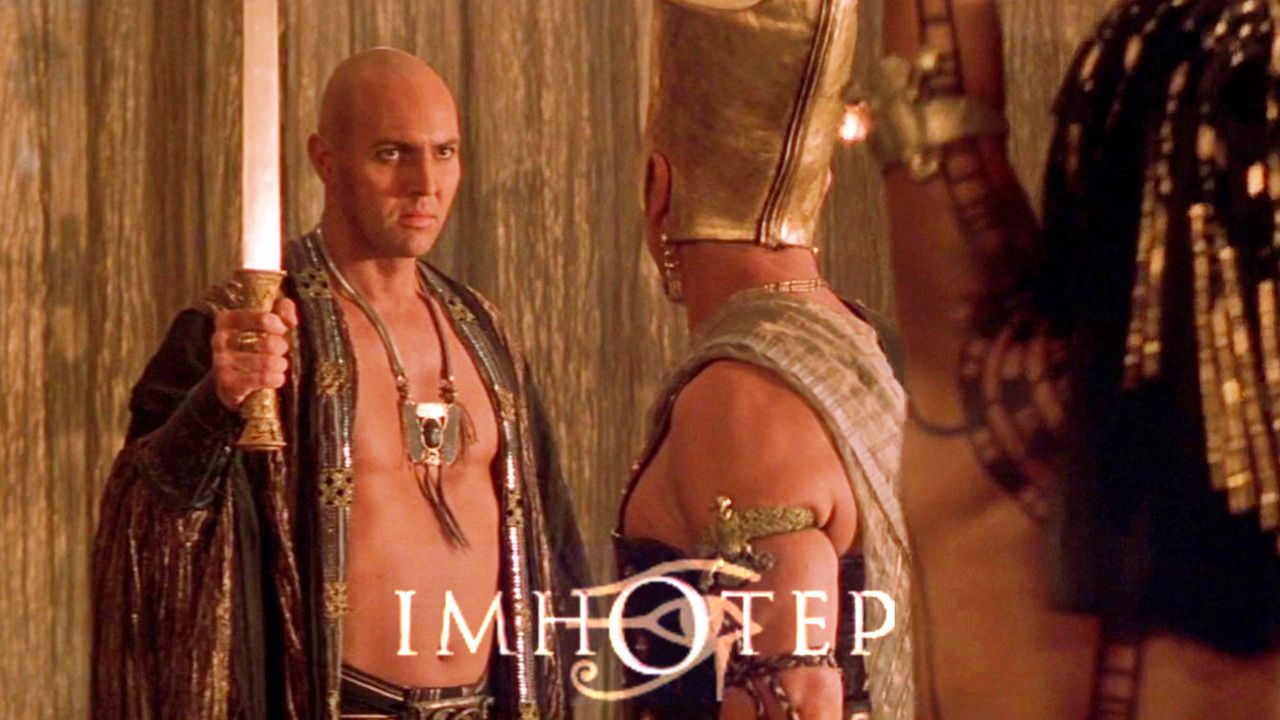 A new project based on The Mummy franchise character Imhotep is reportedly in the works at Universal Pictures. We don't have many details about this project, but it is reported to be a live-action feature film.

All the credit for highlighting this news goes to the subreddit Leaks and Rumors, where user LongJonSiIver posted it first which was later verified by us. A few artworks related to the project mainly set designs and concept arts have also appeared on the Artstation website.

Imhotep is a known figure in the Mummy franchise, he has appeared as an antagonist in the original 1932 film The Mummy, where the character was played by Boris Karloff. Later, the character again appeared as an antagonist in Brendan Fraser's 1999 movie The Mummy and its sequel The Mummy Returns in 2001. A female version of this character, Ahmanet was played by Sofia Boutella in the 2017 remake of The Mummy starring Tom Cruise.

But this time around "Imhotep" is likely to be an origin story for the character who has previously been a villain in the films. It may show his love life and his struggle and fight before he was mummified alive to rot for thousands of years.

Imhotep is based on the historical character Imhotep, who was a prominent polymath and advisor to Pharaoh Djoser in the 27th century BC. Imhotep was in charge of creating the step pyramid at Sakkara. He is also well-known for becoming his own priest and specializing in medicine, where he was regarded as a healer, treating common illnesses with plants. Though Imhotep's mummy was never discovered, an empty sarcophagus was discovered in a tomb presumed to be his. There is also debate about whether the tomb unearthed genuinely belongs to Imhotep because there is evidence that whoever was buried in that tomb did not worship Ra.

Imhotep is played by Arnold Vosloo in the 1999 adaptation of The Mummy and serves as the film's main antagonist. Imhotep was the high priest of Osiris under Pharaoh Seti I in 1290 BC. He began an affair with Seti's mistress Anck-Su-Namun, and when the Pharaoh learns it, they assassinate him. They are discovered, and Anck-Su-Namun commits suicide, intending to be resurrected by Imhotep. He and his priests later kidnap her body from her burial place.

Imhotep attempts to resurrect Anck-Su-Namun but is taken by the Medjay (the Pharaoh's sacred protectors) at Hamunaptra (the City of the Dead). His priests have been mummified and are being buried alive. Meanwhile, Imhotep is sentenced to the Curse of the Hom-Dai, which entails cutting out his tongue, mummifying him alive, and putting him in a sarcophagus filled with deadly scarab beetles. The curse turns Imhotep into an undead monster kept in a condition of living death, with the intention that he would suffer being eaten alive by the scarabs for eternity. If he were to be resurrected, he would be able to control sand and other elements, as well as be practically invincible.

The Mummy (1999) was a big hit at the box office. With a budget of $80 million, the film made $416.4 million on the box office making the producers green-lit a sequel, The Mummy Returns, which also become a big hit by earning $435 million from a budget of $98 million. Later riding on the success, Universal Pictures also launched The Scorpion King film series, which has five movies to date. Universal Pictures also rebooted the Mummy franchise with Tom Crusie leading, but the film didn't achieve the expected success. It collected $410 million worldwide with a reported budget of around $200 million.

Note: This is a joint scoop between LeaksAndRumors and Midgard Times.