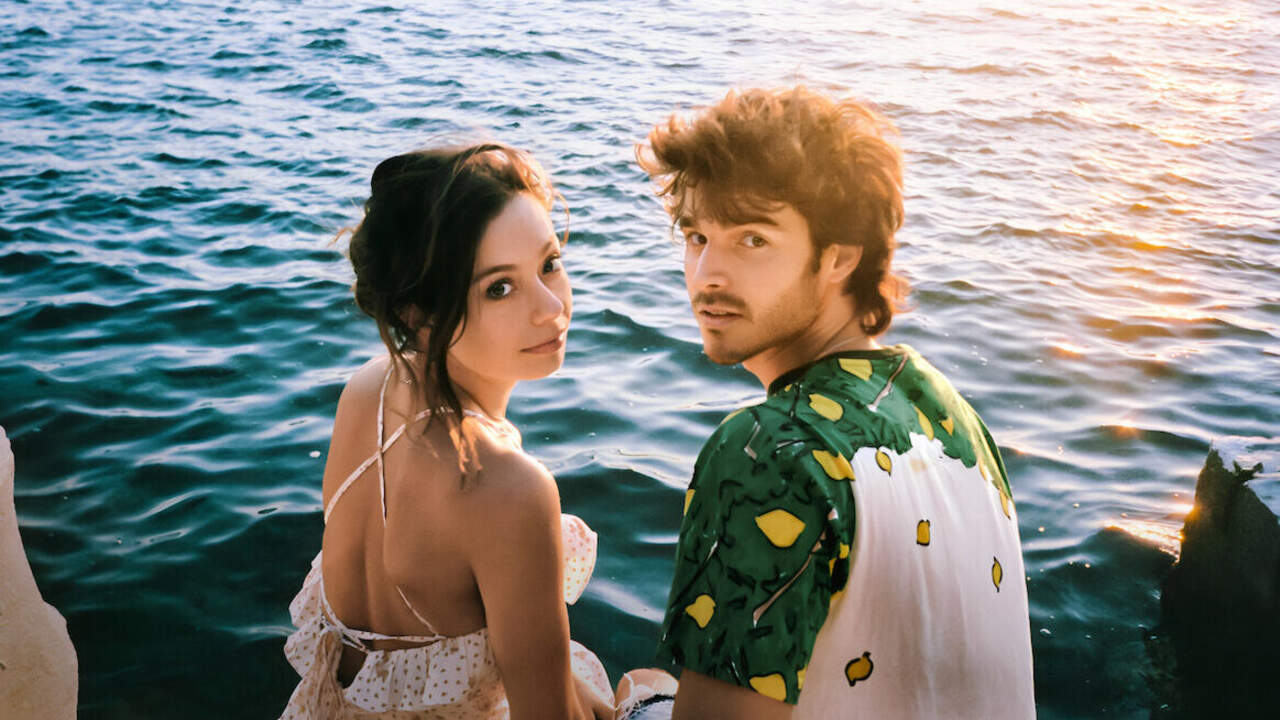 A Perfect Story is not so perfect in many ways. The series is about two people coming from opposite sides of the world, in means of their livelihoods. While one is an heiress to a big hotel chain, the other juggles between three jobs. Is a romance between them possible? Well, yes if they want to make their ex-partners insecure.

Margot comes from a very rich family. She was engaged to Filippino until she decided to run away from her wedding. This led to memes being formed on her and she was everywhere on the internet. It was obvious that the fiancee cut ties with her and went to Italy for a break. David lived with a married couple and dated a very hot girl. She broke his heart because he didn't have much to offer. With every argument, the girl used to make a low blow to his self-confidence.

One day, they both come across the club where David used to work. Accidentally, they make a plan to go to Greece to make David's ex-girlfriend jealous. What happens on that trip is predictable. They both can be seen getting interested in each other in the second episode and what remained what admitting their love.

In my opinion, A Perfect Story has a very limited plot, the one you can guess by the end of the first episode only. Many beautiful locations have been used from the second to the fourth episode hence, it would have been more appropriately titled as 'A Perfect Vacation'. We know what happens when two single people who want to make their ex-partners jealous and insecure go on a trip. They end up having real feelings for each other with just one problem remaining, their past.

A Perfect Story has a total of 8 episodes with an average duration of 45 minutes each. Till the third episode, nothing substantial was shown and I saw a major plot twist in the fourth episode. However, if you take too long to bring a twist to the story, who is going to stick to it? And since everything except their reality was getting sorted between this couple, we know how it is going to be. There is no suspense, no deviation from the plot which appears to be a mixture of various romantic drama films/series. I think that the locations could have been utilized to make the plot look more appealing.

Summing up A Perfect Story is a waste of time and effort as there is nothing new in the concept. The actors Álvaro Mel (who plays the role of David) and Anna Castillo (who plays Margot) lacked chemistry. Despite being three episodes deep in the story, I thought their romance to be short and quick. The on-screen couple wasn't allotted adequate time to build up a good romance. Everything seemed to be hastened even though a lot of time was dedicated to it.

Patricia's (Margot's sister_ plot doesn't look like a sub-plot rather, it has been forced in the story so that something other than the couple can also be shown. Things don't seem to fight in this series, and it required a lot of improvement. Entertainment-wise, I highly doubt that viewers will find it interesting.

Final Score – [3/10]
Reviewed by - Riya Singh
Follow @_riyasinghhh_ on Twitter
Publisher at Midgard Times