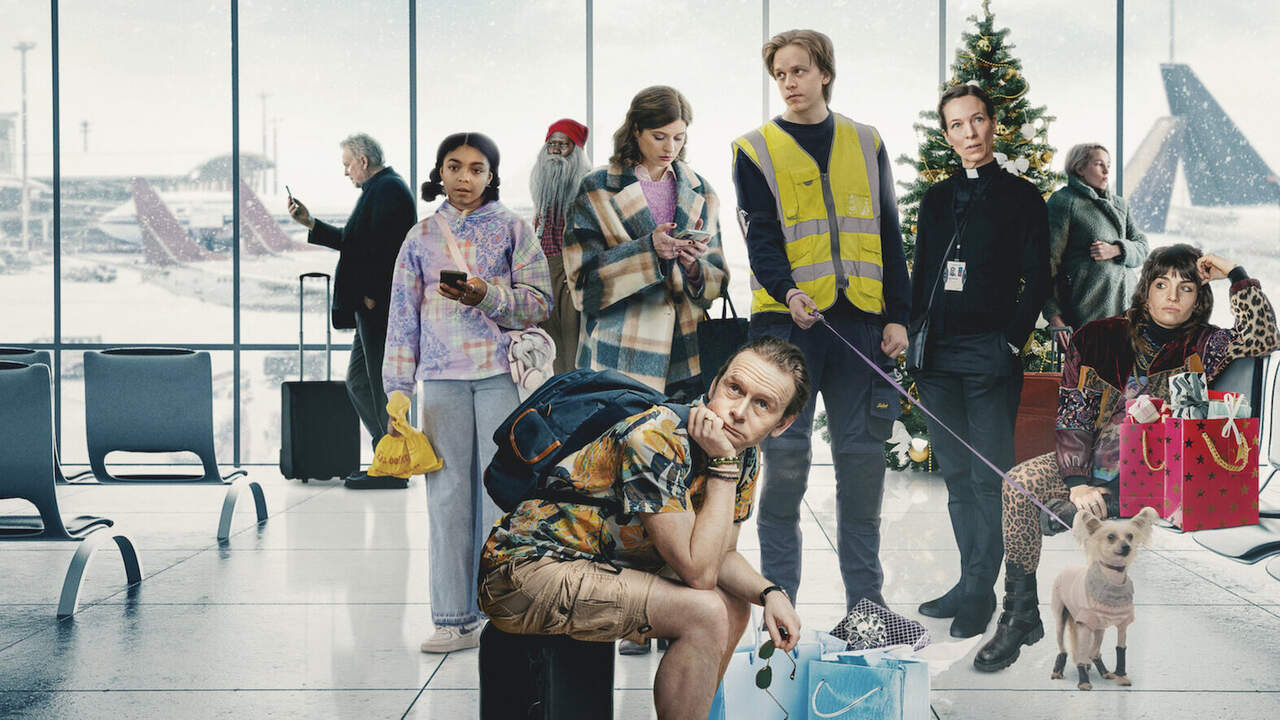 Traveling and especially traveling in an airplane is a chaotic experience. Before even entering the plane, one has to deal with the hustle and bustle of the airport which includes figuring out security, permissions, baggage, and more.

This urgency increases during holidays because almost everyone wants to go home. But what if a massive storm caused everyone to get trapped inside a giant airport? How will the different passengers fare then? That's the plot of 'A Storm For Christmas', a Norwegian limited series consisting of six episodes.

Directed by Per-Olav Sørensen, the series features various characters who all want to catch flights to various destinations for different reasons. There's Arthur Berg, a pianist (Dennis Storhøi); Ida, a popstar (Ida Elise); Marius, a bartender (Jon Øigarden); Ronja, a priest (Maibritt Saerens); Alex, a Santa (Ibrahim Faal); among other characters.

Their lives converge at the Oslo airport right on Christmas Eve. Others want to go home for Christmas while some want to escape the holidays. But plans go awry due to the titular storm that leaves them stranded at the airport. And when the flights start getting canceled everyone starts getting stressed.

The pianist, Arthur, and a mother-son duo are just trying to desperately reach their destination. The trip is important and necessary for the latter two because they are trying to reach New York for an operation. Ida, a famous pop star, is tired of being known and recognized by people. But there's more to her story than just being a wary superstar. And then there's Santa who is just entertaining little kids who are bored out of their minds too.

With just 24 hours to go before Christmas, what are these people gonna do? That's the story. And I am trying desperately to avoid giving you any spoilers because it deserves to be seen for the Christmas cheer it brings. Each episode clocks in at about 30 to 35 minutes, so it is exactly the right bingeable length.

This short series packs in all the emotions in its 6 episodes. It's funny, entertaining, riveting, heartwarming, and more. But above all, it highlights the warmth and togetherness that only Christmas can bring out as our unusual set of characters bond with and help each other.

The camerawork and cinematography are great as the director successfully depicts the cramped atmosphere in a large airport with tensions rising among the passengers with tight frames. Also, the warmth between the passengers is beautifully conveyed through warm lighting that beautifully contrasts the overall blue cold environment.

Overall, if you are looking for a simple but good pick-me-up Christmas story that will warm your heart and remind you of human togetherness, this is the series you need to binge. However, I must warn you- don't expect any bombastic or exploring edge-of-the-seat adventure. It's a simple story that's meant to be enjoyed with a warm cup of cocoa.

Final Score – [7/10]
Reviewed by - Ishita Chatterjee
Follow @dracone619 on Twitter
Publisher at Midgard Times