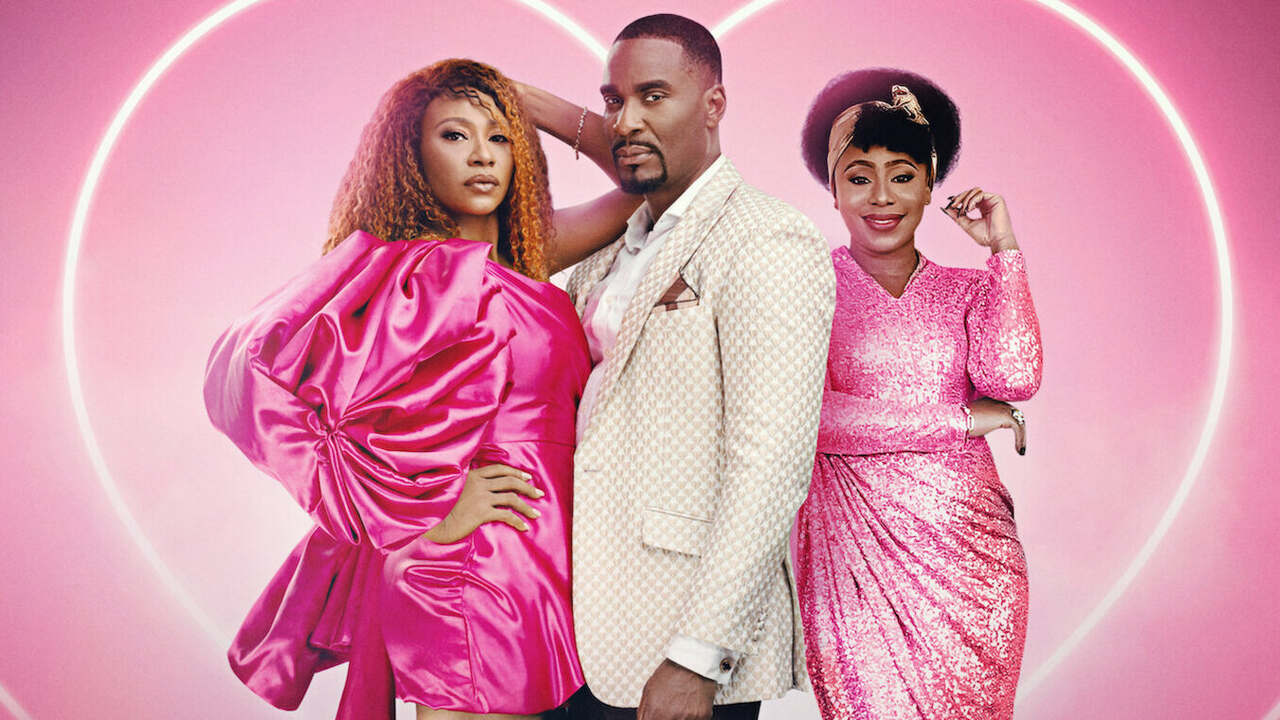 This film is a love triangle and I am not considering that a spoiler because you'll be aware of that within minutes into the movie. Uche sleeps with a married man at her sister's wedding. Now, this man also gets close to Toyin. Background check, Toyin and Uche have been friends since their childhood and are each other's support system. There are two directions in which this love triangle can go: a total disaster or a fun ride. None of the above options applied to the movie as it was based far from reality.

Sunday (the third element and man of the triangle) plays both the girls for some time and then the truth comes out. All that curiosity that was being built from the start went into vain. I'd rather really watch these two girls fight than behave like this. Why should a love triangle be emotional? It obviously should have fights. "People think what they wanna think", said by Sunday, might this phrase apply to me?

The constant question that keeps popping up in my head is: Can someone be in love with two individuals at the same time? Well, you can't until you're loyal to the first one and those who stay confused will remain the same throughout their life just like Sunday. It wasn't about Toyin but more about having good decision-making skills.

In the last scene, some revelations have been made which made no sense to me. The whole film was average, and the ending lowered the level further. In the initial 20 minutes, you can easily guess what this film is going to be about. The thing that I didn't know was that it'll take it to such an extent.

What a normal audience will expect is a drama but, A Sunday Affair is an emotional tale. The only thing that didn't add up was the ending. Things like these might happen just only in movies. The acting done by the cast was up to the mark and there was nothing that had a scope to be done better (plot not counted). Sacrifice is the core of the entire movie which runs for 96 minutes and takes us through the different phases of the relationship shared by Sunday, Toyin, and Uche.

In my opinion, this film is for the audience who likes a weird combination of genres. I am not a fan of this film and won't disapprove of others watching it. Those who think that they can give it a chance, have been warned. Plot has a lot of opportunities to make the movie better. Cheating, emotions, death, friendship, and whatnot, I'd rather press skip. Having the right elements but they don't add up is the shortest summary I can give about A Sunday Affair.

Final Score – [4.5/10]
Reviewed by - Riya Singh
Follow @_riyasinghhh_ on Twitter
Publisher at Midgard Times