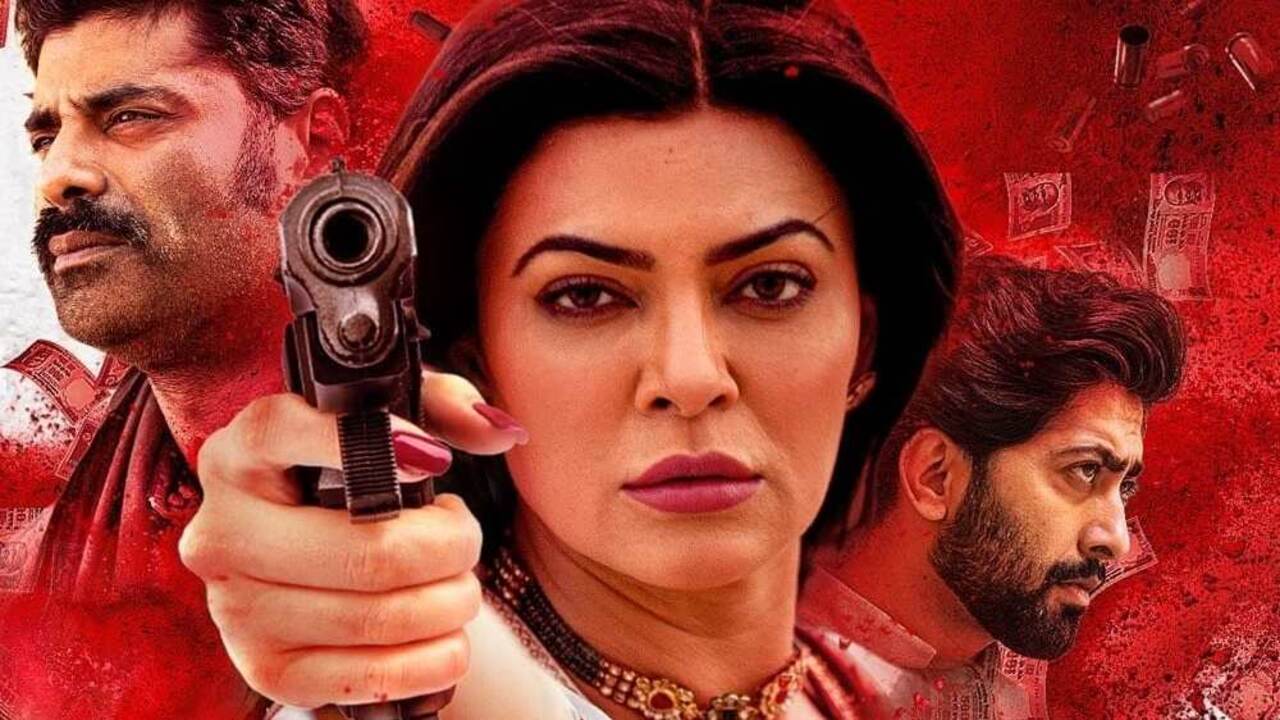 Aarya is a crime-thriller drama series that was released on Disney+ Hotstar in June 2020. It stars Sushmita Sen in the titular role of Aarya Sareen. The series also gained international recognition after being nominated for Emmy Awards under the category of best Drama series.

Aarya is based on the Dutch series Penoza and is about a woman who plans to seek revenge for her husband's murder by joining the mafia gang, but all doesn't go smoothly as she has to also take care of her three young children.


Recap of Aarya Season 2

In Season 2, we saw how Aarya was provided protection and a visa to stay in New Zealand. The makers however seem confused about her location as sometimes it's being referred to as New Zealand and other times it's Australia. Moving forward, she was blackmailed to come back to India to pose as a witness against her father and her brother by Inspector Khan.

After coming back to India, Aarya and her kids are shifted to a safe house where she gets attacked during one of her running sessions. Aarya immediately demanded protection for her children and was shifted to a hotel. Upon reaching the court to give her statement, Hina makes a scene and asks for Aarya's mercy. Hina was pregnant and she didn't want the child to be fatherless. Hence, Aarya deviated from her original statements and made an enemy out of Khan and the public prosecutor.

"Jis madad ki keemat chukani pde wo madad, madad nhi hoti" will be my favorite line in the series. This was said by Aarya when Khan was busy blackmailing her to come back to India.

Maya offered her help to Aarya and provided food and shelter to the children. Sangram never learned from his old ways and ended up dead. The Russians also got what they were after their 300 crore drug consignment and 50 crores as interest. The extent to which Aarya had to go to save her kids is unimaginable.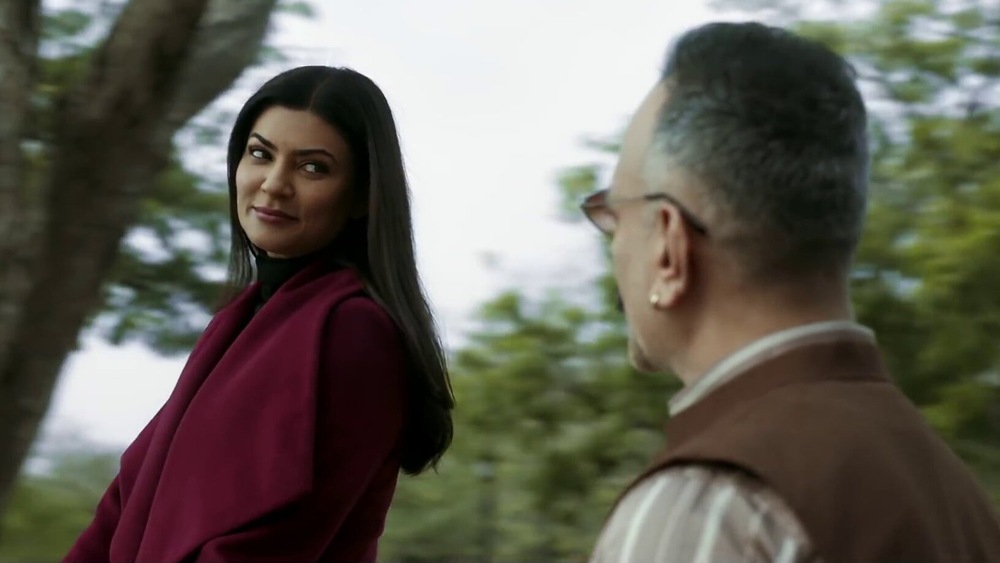 Aarya Season 3 Expected Release Date

The release date of Aarya Season 3 is yet to be disclosed officially. It can be expected to arrive on Disney+ Hostar in June 2023. The third season of Aarya was confirmed by the OTT platform on July 4, 2022.

There were 9 episodes in season 1, and the second season had 8 episodes. So, we can expect the same for the third season as well. The episode count will likely remain the same i.e., 8 to 9 episodes. The average duration will be 40 to 50 minutes per episode, just like in the previous seasons.

In December 2022, we were given a glimpse of the season 3 shoot by Sushmita Sen where she can be seen with Ram Madhavani, his wife Amrita, and Sikander Kher. This means that the shooting is in progress and the same was confirmed in January 2023.


The Cast of Aarya Season 3

The series' cast will remain the same just like in the previous seasons. Some new faces will also be seen in the third season of the show including Sooraj's character.

Sushmita Sen will be again seen playing the lead role of Aarya Sareen and Chandrachur Singh was seen playing the character Tej Sareen, but he died in the first season so he'll not be back however, some cameo scenes can be expected.

Sikander Kher will be back as Daulat (the loyal hitman of the Rathores), Ankur Bhatia as Sangram Singh Rathore, AlexxONell as Bob Wilson, Namit Das as Jawahar Bishnoi, Manish Choudhary as Shekhawat, and Akash Khurana as Udayveer Shekhawat. Flora Saini, Jayant Kripalani, Vikas Kumar, Vishwaheet Pradhan, Sohaila Kapur, and others will also be seen.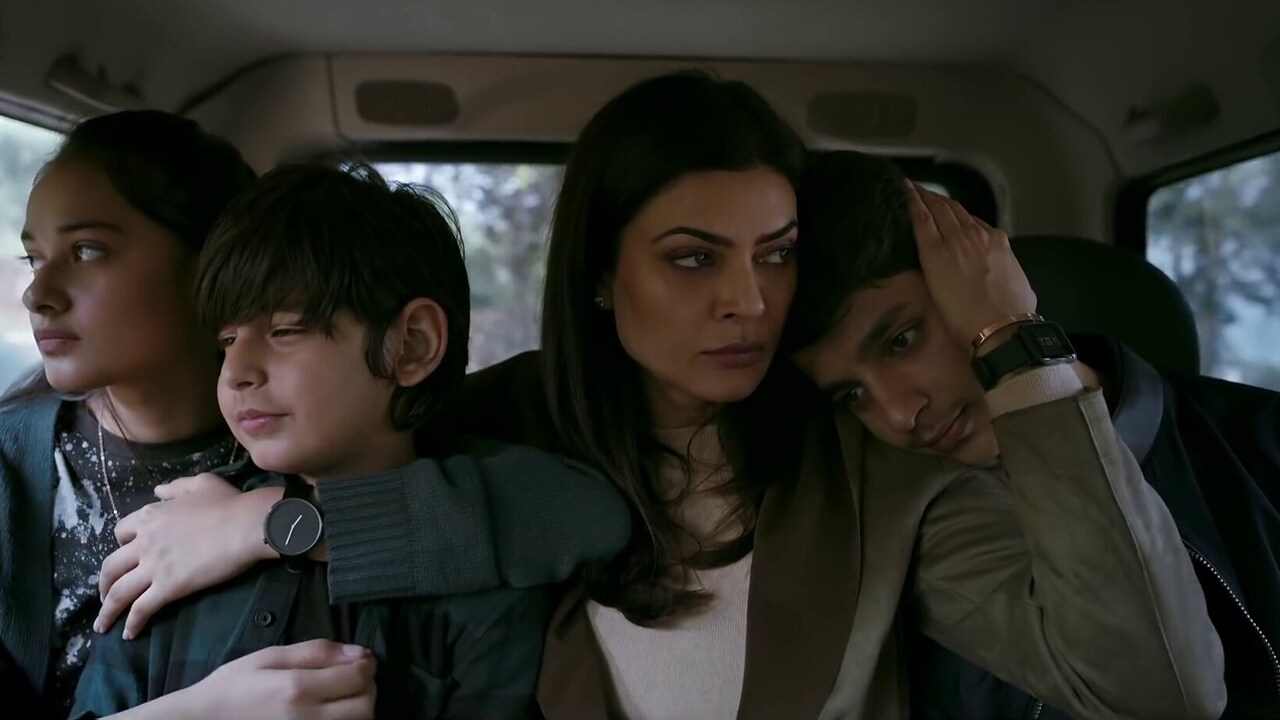 What to Expect from Aarya Season 3

The third season of Aarya will pick up from where the story was left in the second season. In the last scene of the eighth episode, we saw that Nandini's husband is back from Germany. He returned to Rajasthan and gave a warning signal of his arrival to Aarya by giving her a quick call. He's not a bearer of good news which means that things will get tough for Aarya Sareen.

We shouldn't forget how she kidnapped Sooraj's children and held them under gunpoint to get his father's accountant released. She also helps Nandini (Sooraj's wife) captive. He'll surely take revenge for these actions. The whole series has been about protecting the family. Though we know that Aarya wouldn't have harmed a single hair of the kids or his wife, Sooraj will not understand that. The main theme that the whole series has been made on is "protecting your family".

It's not necessarily that who's your family will also be your comrade in this war, just like we saw in the case of Sangram. Sooraj's entry guarantees a lot of twists and turns. Aarya will need to mobilize her resources and keep the people loyal to her close. This lioness has been fighting alone till now however, it can be estimated that the threat is bigger and closer to home now.

It was ironic how the last episode showed us that all the foes were enjoying Holi on the same ground. Usually, Holi is played with multiple colors but, in this case, they were all in red. This symbolizes multiple things like the impending doom or how they've all been so close to death. We can also consider it a warning for the next season. Hina also holds a lot of grudges against Aarya, and it might be possible that she'll unite with the enemies to fulfill her vendetta.

Aru has been fighting her depression, and till now she has attempted suicide twice. This young girl is haunted by the past and needs her mother more than ever. Virti Vaghani has aced her role and a lot is expected from her in the coming seasons. Even Adi, the youngest child of Aarya is disturbed. In all, Aarya has been busy protecting the lives of her children but they're still seen to suffer immensely. Let's hope that in Season 3, her kids get well.