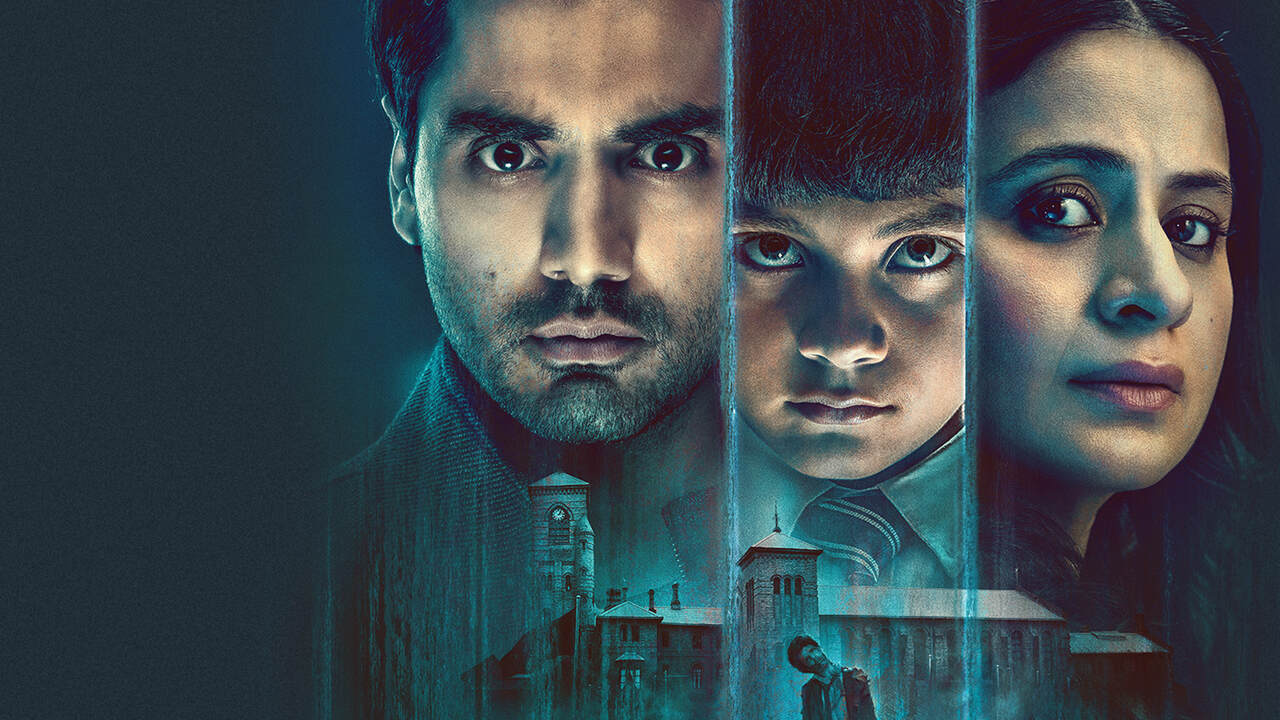 Adhura takes the audience to Nilgiri Valley School, situated in Ooty. The story begins in September 2022. Chandra goes to Dean Vyas's home and finds him dead. Vedant, a student of the same boarding school wakes from his sleep and sees a person's shadow on his glass. His fellow students take him and lock him up in an almirah until a man came and rescued him. We just saw this rescuer's eyes through the small spaces in the almirah and this scene was very scary.

After this incident, everything changed for Vedant. The next day, he went to Dean Vyas' residents and smashed ten puppies with a rock. The child doesn't remember anything related to the incident. His parents are called by the dean to inform them that their child isn't able to adjust to school. They deny the Dean's request of taking the child home and the father even threatens the Dean that it might cost him his job.

Adhiraj is a teacher in the US and an alumnus of the same school. Certain incidents of his past haunt him to date. The 2007 batch of Nilgiri Valley School is having a reunion and he is coming back to India to attend the same. While he was on the plane, his nose starts bleeding and at the same time, the same thing happens with Vedant in Ooty. This makes the audience believe that they are linked somehow.

Upon Adhiraj's return to school, many weird things start happening. The center of these incidents is Vedant. The Dean employs Supriya (the school counselor) to look after the child. She too has a traumatic past. All the main characters have one thing in common: trauma. Despite all her efforts to save him from the world, she isn't able to do anything because he is possessed by a ghost, Ninad's ghost.

With pretty intense scenes, good hoor, a great plot, and a mystery to wait for, I think that Adhura is a great series. Just like Hotstar's School of Lies, the backdrop used is a boarding school situated in the beautiful mountains of Ooty. Bullying is also shown in both of these series. Apart from these two similarities, Adhura also shows the death of the main character. In some ways, I feel like Adhura is a continuation of School of Lies.

Rasika Dugal as Supriya has given a power-packed performance. The one takeaway message from this series is to never bully anyone as they might haunt you even after their death. With a limited plot, the makers of Adhura are successful in bringing a great horror crime series to our screens. Adhura will be liked by the fans of this genre and they won't be left disappointed. There are just seven episodes in Adhura with a duration of 45 to 60 minutes.

The story doesn't seem to end here because, in the last scene, Supriya is seen visiting a woman who claims to establish a connection between the living and the dead. Supriya brought some of Abhi's toys (her deceased son) and a spirit possessed her. She calls Adhiraj (played by Ishwak Singh) and says that something is wrong. This sends a message that the makers might have more to show. In the last episode, there were many twists and turns. When we felt that now the story is complete and Vedant will live a normal life, another mystery has been revealed.

Final Score – [8/10]
Reviewed by - Riya Singh
Follow @_riyasinghhh_ on Twitter
Publisher at Midgard Times