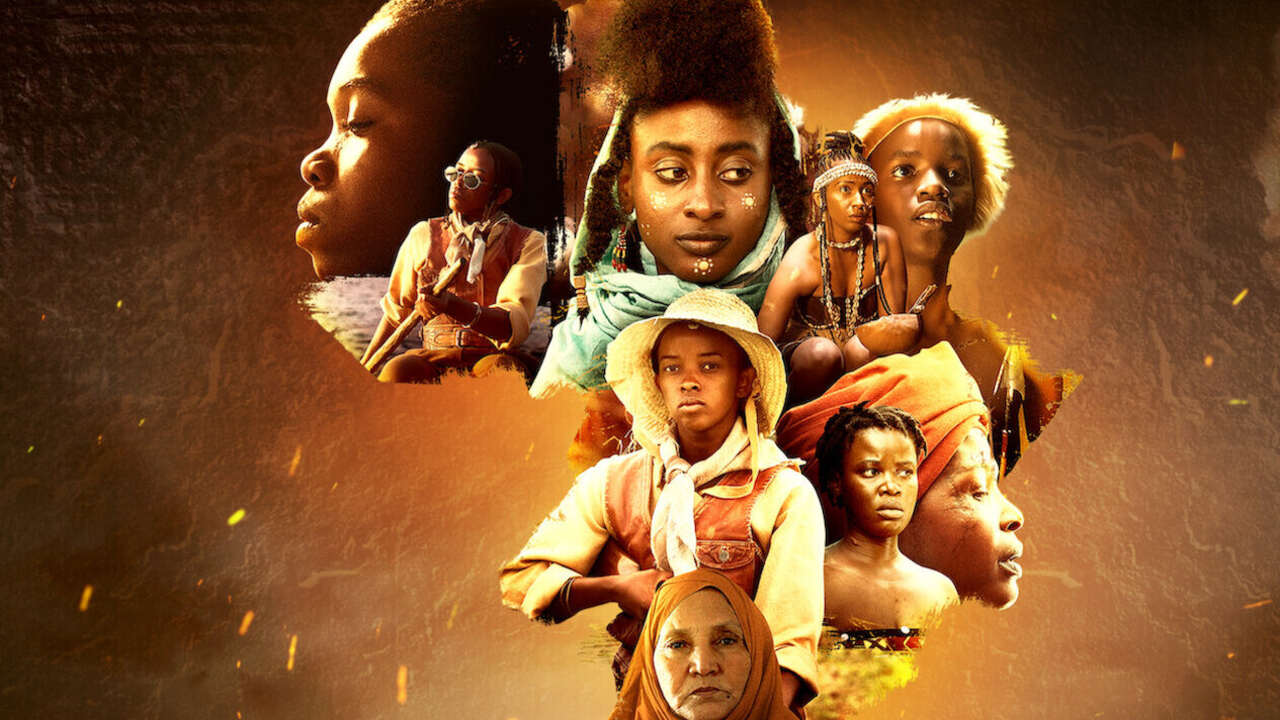 African Folktales Reimagined is about various African folktales told in a modern setting. Netflix and UNESCO united together for a good series. There are six different folktales, as said at the start of the show "Six beloved African folktales are boldly reimagined in this multilingual anthology series exploring themes of grief, love, and mysticism".

The first one 'Katera of the Punishment Island' is directed and written by Loukman Ali (Uganda), the second tale 'Halima's Choice' by Korede Azeez (Nigeria), followed by the third one 'Anyango and the Ogre' directed and written by Voline Ogutu (Kenya). The fourth story 'Enmity Djinn' is directed by Mohamed Echkouna (Mauritania), the fifth one 'Katope' is directed by Walt Mzengi Corey (Tanzania), and lastly, the final story 'MaMlambo' is by the director and writer Gcobisa Yako (South Africa).

As stated on UNESCO's website, "This initiative is part of UNESCO's action plan to support the young generation of African filmmakers and promote the continent's cultural diversity." Six finalists from over 2,000 entries were selected with this initiative being a great success. Hadn't it been for this initiative, the audience wouldn't have witnessed such great stories. I urge Netflix and other OTT platforms to make more series like these which would show the audience the culture in various parts of the world and also provide a medium for emerging filmmakers.

I think that the first story 'Katera of the Punishment Island' stands out due to its bold story. In this short story, we're shown the story of Katera's revenge on the man who killed her dear ones. It is told from the point of a female narrator about how a long time ago in Western Uganda there was Akampene island. The word means 'punishment' and it is the worst place one can ever imagine of. The unmarried pregnant women were taken there, not given food, and often made to do difficult tasks with their legs tied with iron chains. It was impossible to escape that horrible island.

Katera, a woman left on the same island to die was rescued by a good man. He sheltered her, gave her food, and also taught her how to use weapons. With this man (whose name has not been revealed), Katera kills the man who killed her child and family. She is also successful in rescuing her lover. The act of bravery, revenge, sacrifice, defending loved ones, and fighting for what is right is learned from this one.

It's not like the rest of the stories were inconsequential, and they all had their charms like the second story in which the concept of AI has been added. The common point between these short stories is that they are female eccentric and revolve around various themes like exploitation, not accepting society's decisions, reemerging from the dead, and others.

In my opinion, this is an excellent engaging series that delivers various messages. This compilation of six short films is the efforts of six different African filmmakers. They're compiled under the heading of African Folktales Reimagined with each episode having an average duration of 20 minutes. The stories are of various genres which allow the audience to experience beautiful stories and not get bored.

Short episodes always prove to be advantageous for the audience as this means that they won't have to keep on wondering when the episode will end, in case the series turns out to be boring and they still want to know the plot (which is not the case in this one). The best series are the ones with short and limited episodes as they tend to be more crisp and raw.

Final Score – [7.5/10]
Reviewed by - Riya Singh
Follow @_riyasinghhh_ on Twitter
Publisher at Midgard Times