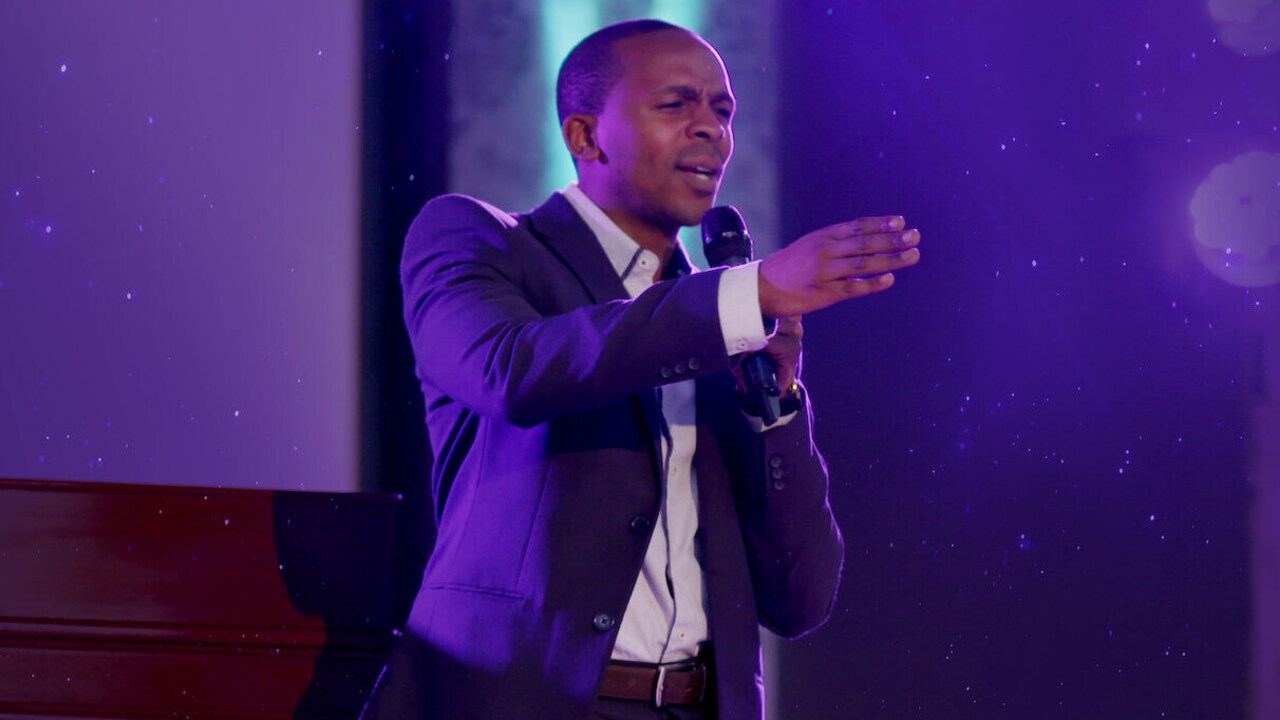 When I started watching Amazing Grace, I thought that it would be about the transformation of a young girl into something beautiful and significant but, when I started to realize where this series was heading, I lost all my hopes. The first episode opens with Grace's father going through a manic episode. He kills what I think was a housemaid and then shoots himself. His three kids had nothing left and people around them also started extorting money from them. The father had a huge debt and it was the children had to suffer because of his actions.

Grace and her two siblings were thrown out of the house in the middle of the night and they found refuge in Ingi's home. As Ingi was a prostitute and Grace was in dire need of money, she also entered the same business. In one scene in which we see Grace having her first client, after she returns from his home, she's crying and saying things like she wanted to save herself for the special one. It has been clearly shown that she entered his car and there was no force used. So, this scene of her crying wasn't of any relevance.

Sipho is the son of a rich family who runs a church. After the father got ill and questions over succession were raised, he was chosen as the bishop. He meets Grace one day and instantly falls in love with her. The next day, he is seen head over heels in love with her and things get intensified too soon. I thought at one point that I might have dozed off and missed the scenes these two characters shared, but there were never any such scenes. It was a big jump that the writers took despite having a screen time of more than three hours to show everything properly.

In all, Amazing Grace isn't about Grace but all the family drama one can expect from a show. In my opinion, nothing was amazing to watch in Amazing Grace. Yes, they do show her struggles to make both ends meet but up to what extent? The plot itself is so boring and there was hardly anything good to watch in the show. Upon the backdrop of a family running a church, a girl is shown entering into prostitution and the son of this family falls in love with her. I understand that they wanted to show forbidden romance, but at least make it interesting. Right from the first episode, I couldn't wait for this series to get over. So, I wouldn't recommend people to watch this over extended drama.

There were a total of four episodes in Amazing Grace with a duration of 48 minutes each. When the makers could have opted to make a film with a crisp plot, they went for the long route. Timing in such projects plays an important role if Amazing Grace had been a film, it might have done much better. You will find scenes that are relatable like the fight between brothers over succession, a friend being jealous of her friend's money, and other things. Amazing Grace is nothing but wasted effort, and I doubt that even those who like watching daily soaps will prefer this.

Final Score – [2/10]
Reviewed by - Riya Singh
Follow @_riyasinghhh_ on Twitter
Publisher at Midgard Times