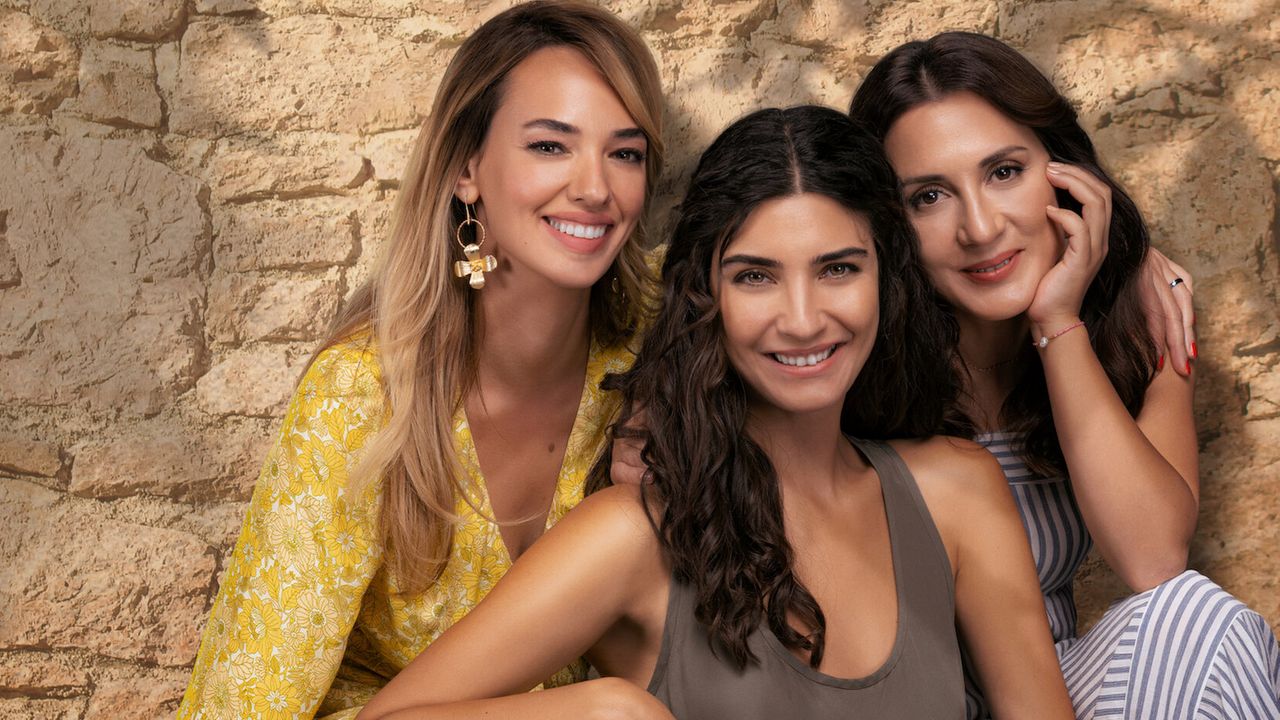 Another Self is about the journey of three women who share a great friendship. Dr. Ada Korkmaz is a General Surgeon who is highly respected in her field. She has two friends- Leyla and Sevgi. Leyla is suffering in her married life as she has to do things like pole dancing to attract her husband, who cheats on her. Sevgi has cancer, but this girl knows how to make fun of her disease despite suffering a lot.

Leyla is very much insecure about her body and wants bigger breasts. She doesn't feel confident enough in her own body, thanks to her cheater husband. Ada is also having a difficult married life as her husband Selim doesn't want to co-operate with her professional career. He just wants her to have kids and stay with him. So, it is natural that Ada is unable to share much with him.

These young ladies go on a trip which was also the best decision of their lives as they re-discover themselves and what they truly want. Ada is very successful in her profession, but deep down a lot of things have been going on with her. She is a surgeon, but there are tremors in her hand which indicate that there is something that has been troubling her.

Childhood trauma plays an important role in shaping one's adult life. It often leads to both physical and mental effects. The impact could clearly be seen through the character of Sevgi. Many deep and meaningful things have been tried to be portrayed by the creators, and they were successful in sending their message.

The scene I liked a lot in this series is when these friends stand together, holding their hands, and pray to Athena (Goddess of war, handicraft, and practical reason). Sevgi wishes to get cured and live a longer life. Leyla and Ada also make their wishes, but seeing Sevgi become healthy again was also one of them. If you remember someone even in your prayers, it means that they're really important to you. This scene made me understand how deep friendships these girls share.

I am a firm believer in Science, and I don't know whether such sessions, like the ones performed by the character of Zaman in Another Self, have any proven clinical effects on cancer patients. Therapies and sessions just make you feel good about yourselves. Cancer is not a disease that can be controlled or cured by it, especially in a patient with a case of relapsed cancer. But yes, if we are talking about depression and anxiety, then the therapy has a great effect on them. Watching a General Surgeon wanting to join hands with Zaman seems a little odd to me.

In my opinion, Another Self is worth a watch. This Turkish drama takes the main characters on a journey of self-discovery and helps them in overcoming their wounds. The actors have done justice to the plot of this series and we also get to see glimpses of this beautiful country. The main characters Sevgi, Leyla, and Ada are seen going through a spiritual journey that helps them move on with their lives.

The viewers will experience the same as the series raises several questions related to one's past constantly. You will find repetitive mentions of one's past. The plot has been designed by taking so many things into consideration that make 'Another Self' worth a watch.

Final Score – [7/10]
Reviewed by - Riya Singh
Follow @_riyasinghhh_ on Twitter