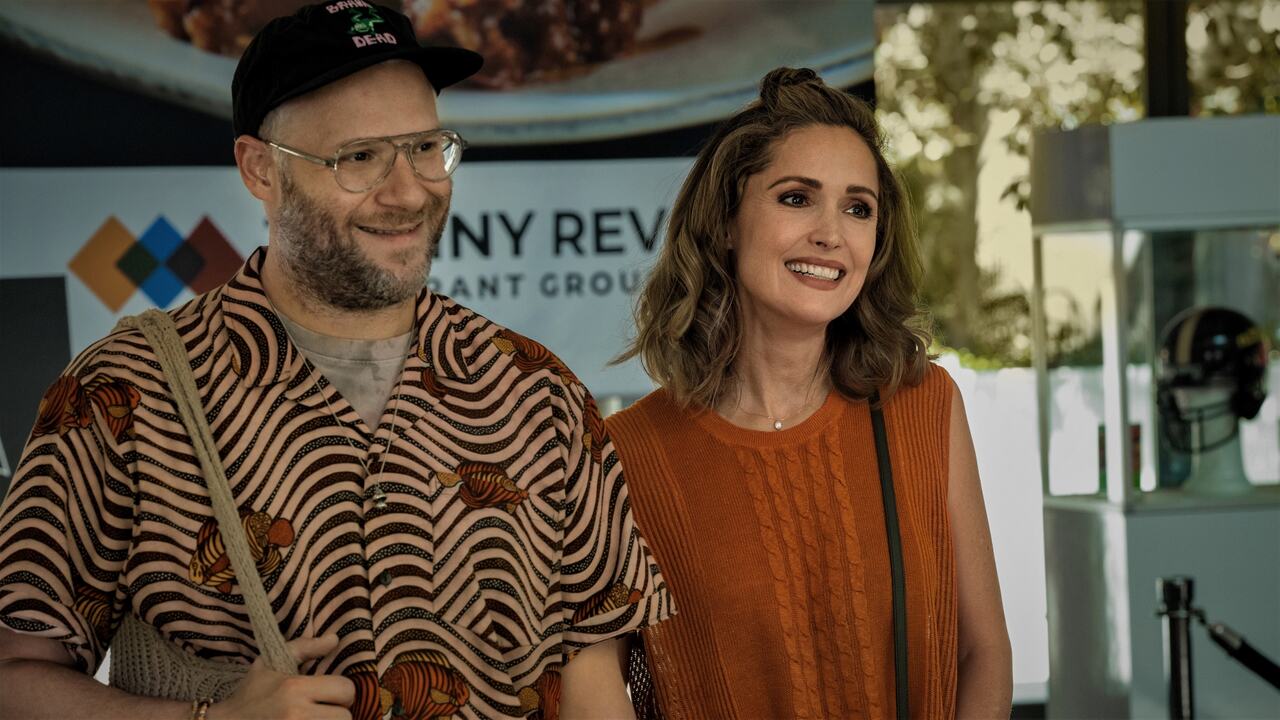 The final episode of the Platonic series starts with Sylvia and Charlie going househunting. The house they went to visit had three bathrooms, which made this couple more than happy. However, there is one glitch. In the same home happened a triple homicide. This surely helped the couple to get the property at a cheap price but doesn't it sound like The Conjuring? A family buys a home where the crime took place, shifts in with their kids, and strange things start happening. I hoped something like this would happen and it would have been a good end to the show.

At Sylvia and Charlie's housewarming party, when Will and Sylvia were standing outside, they saw a UFO. A fuss was created on this topic and as the children started to get scared, Sylvia denied seeing anything like that. Will was infuriated, but he knew what he saw. He stormed off from home after getting into a serious fight with his best friend.

Omar is now the brewmaster at the bar and he is trying everything to make Will's life a living hell. This was Andy and Reggie's move and they didn't even deny their motive. They want Will to quit his job and sell his shares. On Sylvia's motivation about taking the job at Johnny Rev's, they leave for San Diego and grab the opportunity. Although Will had to shift still, this was best for him.

The ending of this show seemed to be too safe. They didn't want to disappoint the audience and hence showed Will and Sylvia happy in their personal and professional lives. The best thing about the whole series, as I have always said is the madness Will and Sylvia share. They bring out the best in each other. For example, Sylvia lies to Will about having a conversation with Jenna so he doesn't miss out on a good opportunity. No matter how big the fights were, they didn't have to apologize after, things got better on their own. At the housewarming party Sylvia and Charlie hosted, there was a significant fight and I was happy that Sylvia was still there for him after such an incident. There are some clips played from the previous episodes which show these two characters having their best times. In the last scene, Sylvia's dress and Will's hair color matched which looked cute.

The scooter mystery finally got resolved. From the initial episodes itself, Will was seldom seem kicking scooters. It was in this episode that a man finally called him out on doing so and stole his privilege of driving the same. I never thought that Sylvia would become anything except a lawyer, but isn't that called life? You don't always get what you expect. As for Will, he is happy in San Diego. In the last ten minutes of the final episode, we are shown Katie and Andy's wedding. Will and Jenna are now engaged and Sylvia will be their event planner. We'll surely miss this mad friendship although, it deserved a better ending other than discussing that they saw a UFO.


Final Score- [7/10]