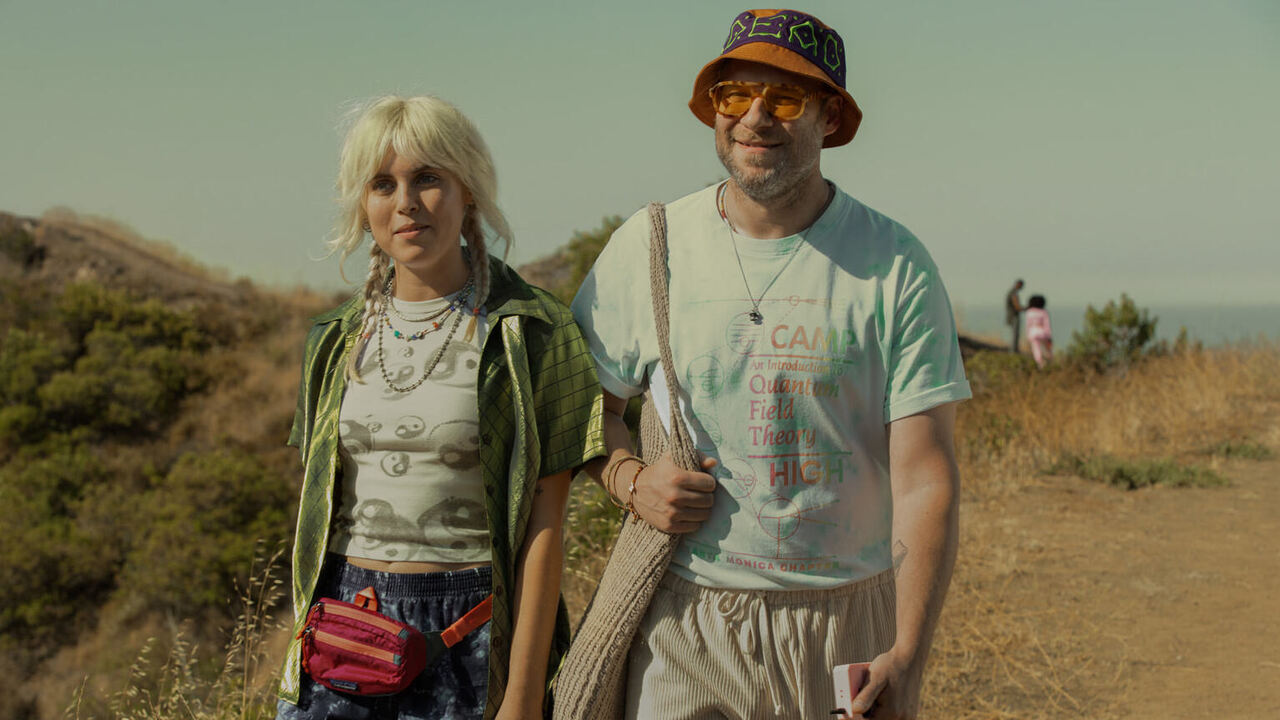 The fifth episode of Platonic left us with a big fight between Sylvia and Charlie after Will reveals that he is in a relationship. Sylvia was not unaware of it and she fights about the same with her friend. The married couple sorts out their differences and Sylvia also goes for a job interview in Kirk's firm.

Platonic Episode 6 is titled "The Big Two Six" and it starts with Sylvia being confused about what to wear for the interview. She wants her outfit to sync with her personality and after realizing that she doesn't have anything good to wear (just like every other woman), she goes shopping. Katie accompanies her and they finally choose a red suit. Just before going in for the interview, she removes the red coat as she thought it was too bold. The confusion between women and their outfits is everlasting. Kirk calls Sylvia and informs her that she got the job.

Will goes to meet Peyton, and she doesn't allow him to enter because of everything he said at the club in the previous episode, she knew about it. Omar was friends with Peyton and served as her source of information. She doubts that something is going on between Sylvia and Will and thus he didn't tell her about their being together. Will makes Sylvia meet Peyton, ignoring the fact that she got the job and he didn't even congratulate her. The doubts of Sylvia and Will being together are going to stretch till the last of Platonic as the writers don't seem to have much to show.

Throughout this episode, Will thinks Sylvia doesn't want him to be with Peyton because of the age gap. In the entire episode, the same things have been repeated again and again. I felt bored in between the scenes and by far, this has to be one of the dullest episodes of Platonic. Apart from one or two scenes, there was just constant chaos. In the end, Will is seen doing the right thing and realizing that he is going to be alone for the rest of his life.

Also, why was age such a meaningful discussion? After the fifth episode, I think the makers shouldn't have continued the show because it is ruining the fun. There was enough laughable material, but as we switch onto the sixth one, why are things getting so much serious? Platonic for me was a show that has a knack for showing important things but in a manner that made the audience laugh at the same time. I don't like the transition at all. The scene in which Will storms into Sylvia's home at midnight and fights with her for creating a misunderstanding in his relationship could've been utilized in so many ways.

Platonic Episode 6 made us realize that age does matter when from the start it showed the audience that age is just a number. There is repeated emphasis on the fact that Will is in his forties and his girlfriend is just 26. Constant shaming about age and the way Will insulted Alan that he has osteoporosis, doesn't feel like Platonic to me. From the start of episode 6, Will had been doing and saying all the wrong things. Sylvia employed Peyton, and he even had a problem with that. Will of Episode 6 was high throughout the episode and the audience will be left highly disappointed. I just hope that the seventh episode brings back the charm of Platonic as we don't want to feel gloomy after watching a comedy show.

Final Score- [5/10]