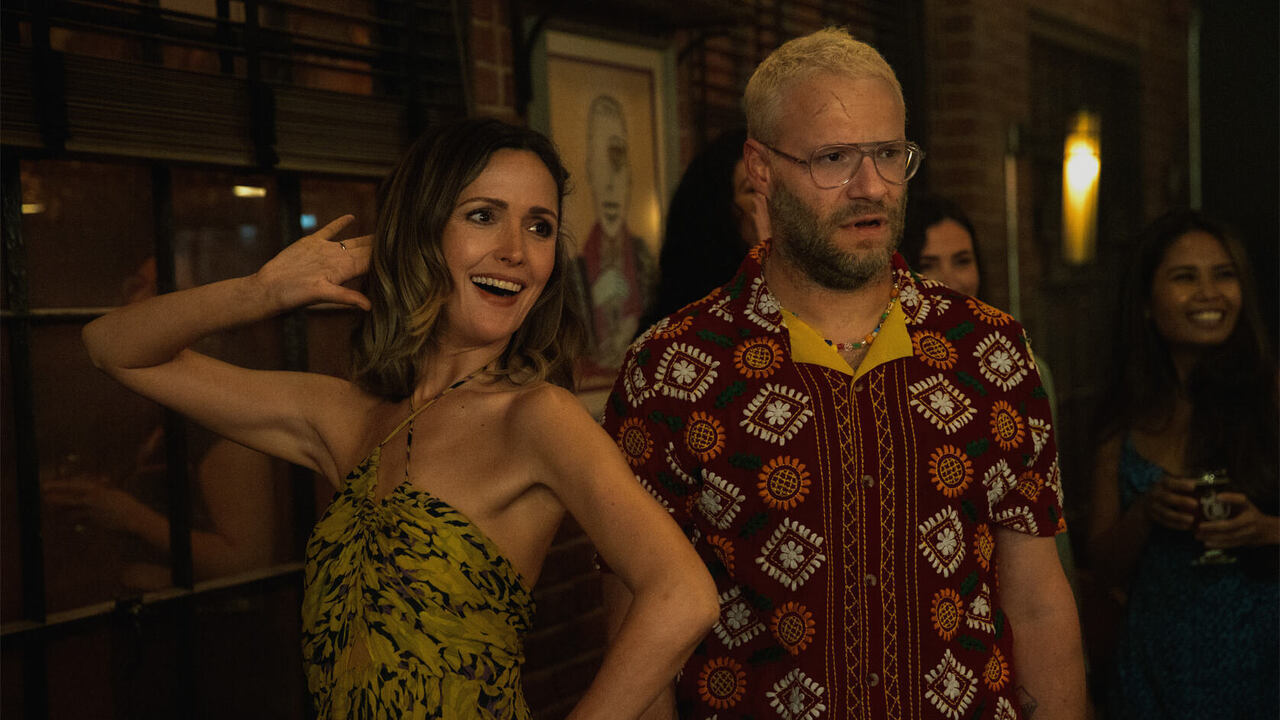 Platonic episode 6 left us with Will breaking up with Peyton on her birthday after realizing she was too young. Many fights between Sylvia and Will were seen in the same episode.

Episode 7 of Platonic is titled Let the River Run. This title doesn't go with the plot as it is mostly about Sylvia messing up on the first day of her new job as an associate. The episode begins with Sylvia being excited to start her new life as an associate at Kirk's firm. She even flaunts at the school about being a working lady now. Katie did feel sidelined because now Sylvia will have other friends too. Charlie's friend raised a concern about his wife not being able to cope with the work environment associates have to face. This makes him worried too, but still he had faith in his wife.

Will made an expensive beer with his great skills however, Reggie and others didn't seem to be too interested as the ingredients of this beer cost $60 alone. They wanted to launch it as a luxury item. Will was against this idea and didn't have a good day at the club. Jessica, the HR at Kirk's firm explained everything about the office to Sylvia. During the tour, Sylvia enters Kirk's room and was surprised when he didn't recognize her. Things got worse as Sylvia tore Kirk's portrait. After failing to fix it herself, she called Will for help, who ruined it further. Thus, he called Audrey who made them meet a guy who could restore the portrait.

Lord Rotero drew a penis in place of the nose on the portrait. Having no option left, Sylvia hung the same. Soon, CCTV footage is seen by the HR and she's fired most politely and incomprehensibly. As soon as she was asked to leave the office, she started picking up her things slowly so that HR gets irritated.

Will gets to learn about the secret party that Reggie and others were organizing behind his back that too at his club. To make matters worse, Katie was dating Will's co-employee and Sylvia had no idea about it. Even Peyton was working in this bar. At this moment, I don't know where the show is headed to. Will wasn't in talking terms with Audrey and now she comes out of nowhere to sort out the mess Sylvia has created. Not in my wildest dreams had I thought about this happening. Those who have followed the show till now will know that both Audrey and Sylvia didn't share a good relationship. This incident was hard to digest and maybe Lord Roster drew the dick on Kirk's face deliberately. Audrey talked to this artist in private, and it may very well be possible that she is behind Sylvia losing her dream job, which she desired for thirteen years. Whatever the case may be, it might be revealed in the subsequent episodes.

The seventh episode focussed on just two things Sylvia and how she stood up for Will. This 31-minute episode worked as an eye-opener for Syvia and shattered her hopes for working again. The woman was happy that she was finally back to work, but as the saying goes she never be too happy for anything, it seems like destiny has some other plans for her. The best scene in the series is when Sylvia joins her colleagues' gossip sessions and ends up saying that Adam masturbates in the bathroom. She passed that comment as a joke and covered it up by saying that it was Australian slang. Imagine the scenario with an Aussie girl standing in front of her disagreeing with this. It was hilarious.

I think there's nothing worthwhile left to show in the series hence, it will be covered with incidents and things like these. Will and Audrey's relationship might take a turn anytime soon. It was nice to watch Charlie worrying about how Sylvia will fit in this work environment. There is another scene in which Sylvia just started to read a file handed over to her, but before she could finish that, people entered her office and threw more files at her desk. This represents how the juniors at the office are treated when the partners relax in their cabins.

Sylvia didn't have a great experience, however, it doesn't seem like she'll give up. The episodes are moving in many directions, and it would be disappointing if the makers fail to keep up with what they showed in the initial ones. The humor was also comparatively less and it was mostly chaos in the seventh episode. Will was sidelined, and let's hope that the eighth episode will focus on him too.

Final Score- [6.5/10]