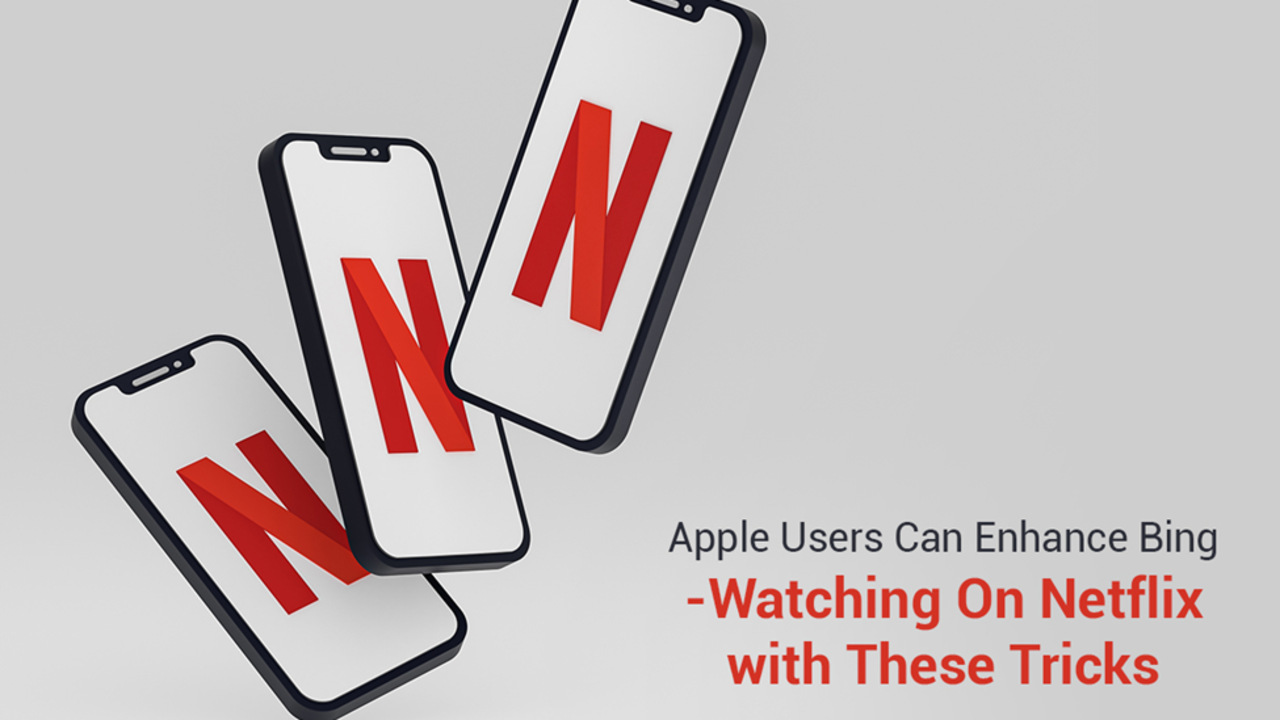 Netflix is one of the leading online streaming services, offering a massive collection of TV series and movies in all imaginable genres and languages. Undoubtedly, you already have a great time browsing this platform and binge-watching your favorite shows and films. If you want to take your streaming experience to the next level, here are some tips.

Although this guide is for Apple users, most of the tricks work on Windows and Android devices.


Download for Offline Viewing

Netflix revolutionized TV viewing, and people no longer need a TV if they have their smartphones or laptops. Furthermore, most smart TVs come with in-built Netflix and Amazon Prime options. Therefore, a Netflix subscription is enough to stay glued to the screens and get your daily dose of entertainment.

Netflix's content library is continually growing. The platform updates its library by regularly adding Netflix originals, popular movies, and TV series. Today, many directors and producers are releasing their movies and TV shows on this OTT platform instead of the theaters.

Therefore, there's always content to consume. The only problem is that you need a stable Wi-Fi connection to enjoy binge-watching without buffering problems. But what do you do if you are traveling? Can you download Netflix movies on Mac? Fortunately, the answer is yes.

Select the TV series or movie you wish to watch and look for the download button. Click the button, and once the content is downloaded, you can watch it offline.


Create Separate Profiles

Not everyone is lucky to use Netflix singularly. Most people share their accounts with friends and family members. Although this is not necessarily a problem, it can quickly become one when kids are involved. Also, your friends or your siblings may have different interests.

If everyone uses the same profile, the suggestions on your feed will get messed up. However, you can overcome this by creating different profiles for different people. By doing this, you will receive tailored recommendations according to the respective profiles.

To create individual profiles, open Netflix > click the drop-down menu > click on Manage Profiles > and click on Add Profile.

Unfortunately, this trick will not work long and may already be redundant. This is because Netflix is starting to restrict streaming access to people living in the same household. The changes are already in place in countries like Portugal, New Zealand, and Spain.


Save to the My List Option for Watching Them Later

If you binge-watch shows and movies, Netflix will offer recommendations according to your viewing behavior. If the recommendations catch your fancy but want to watch them, you can add them to My List.

This will save you from looking for your favorite shows and movies when you want to watch them. Instead, they will be saved to My List, and you can open the list whenever you want.

The content to My List will automatically sync across your Apple devices, and you can watch them wherever you use the same Netflix account.

You can change this list by rearranging, editing, and deleting content.


Delete Viewing History

If you share your account with your friends or family, you can delete or hide your viewing history. You may not want others to know what you are watching.

You can delete viewing history by clicking the drop-down arrow and clicking Account. Then, click Viewing Activity under My Profile > Hide Icon. This is the best solution to maintain privacy, so you don't get judged by your peers because of your viewing experiences.


Save Space by Deleting Downloads

Is your device running slow? It might be because you have downloaded too much content. Downloaded content takes up storage space on your device; if it takes up a lot of space, it can slow down your system.

Delete downloads to optimize your device's performance. Go to More in the app > click App Settings > Delete All Downloads.

You can also delete specific downloads by selecting the movie or TV show and then choosing the Delete option.


Use VPN to Access Geo-Blocked Content

Are you traveling outside of the USA? You can still watch all your favorite shows wherever you are. This is possible using premium VPNs.

VPNs allow users to access geo-blocked content. First, you need to open the VPN and choose the server location of your choice. Then, open the Netflix application and watch your favorite content as if you have not stepped out of US soil.


Customize Subtitles

On Netflix, you can watch movies or shows in a language of your choice. Subtitles are available, but they may get mixed up with the background color of the content you are watching.

You can customize how subtitles appear if you don't want to miss any line. Log into your Netflix account from any web browser > go to Accounts > click Subtitle Appearance. Here, you can customize font size, fonts, background color, etc.


The Bottom Line

Follow these tricks and tips to take your Netflix binge-watching experience to the next level.