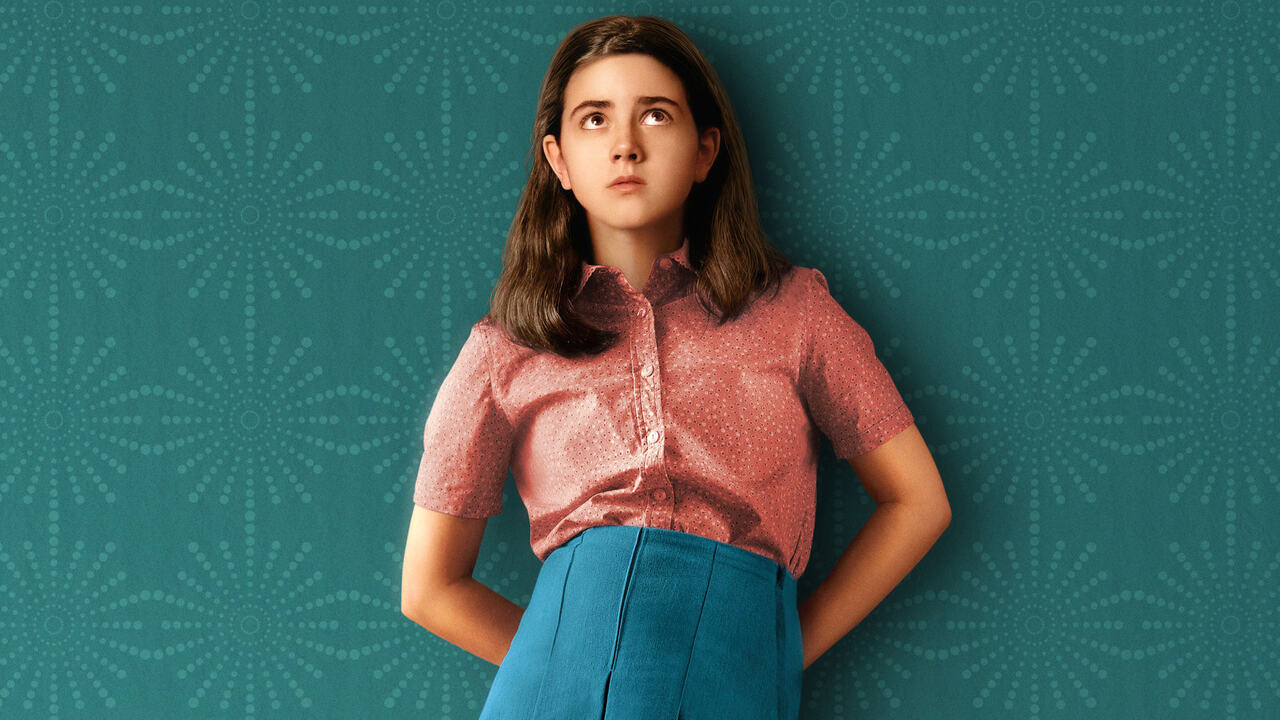 A young girl faces the challenges of puberty, family changes, and a quest for spiritual connection in her new home. Alongside her friends, she explores the complexities of teenage and self-discovery.

"Are You There God? It's Me, Margaret" beautifully brings Judy Blume's beloved novel to life on the big screen, capturing the essence of puberty during a pivotal year in young Margaret Simon's life. Director-writer Kelly Fremon Craig, along with producer James L. Brooks, delivers a pitch-perfect adaptation that explores the joys, blunders, and heartfelt moments of childhood and growing up.

The film boasts a stellar cast, with Rachel McAdams and Benny Safdie portraying Margaret's parents, Barbara and Herb, and Kathy Bates embodying the role of Margaret's outspoken grandmother, Sylvia. However, it is Abby Ryder Fortson as Margaret who steals the show. Fortson's portrayal beautifully captures the glimmers of self-awareness, vulnerability, and humor that make Margaret such a relatable and endearing protagonist.

Margaret's journey begins with the family's move from their cramped New York City apartment to New Jersey, sparking her exploration of adolescence and spirituality. Fortson's performance is complemented by the talented ensemble, including Elle Graham as Margaret's new friend Nancy, Aidan Wojtak-Hissong as Nancy's brother Moose, Amari Price as Janie Loomis, and Katherine Kupferer as Gretchen Potter. Together, they navigate the challenges of growing up, sharing secrets, discussing boys, and even pondering their first menstruation.

Set in the 1970s, the film creates a nostalgic and idyllic portrayal of Farbrook, New Jersey, enveloping the story in a halcyon glow. While the broader social issues of the time are not directly addressed, the film alludes to the cultural context, placing Margaret's personal journey within a backdrop of societal change and the exploration of changing bodies.

Kelly Fremon Craig expands the novel's narrative beyond Margaret's perspective, delving into the lives of the three generations of Simon women. McAdams brings depth to Barbara Simon, a suburban mom grappling with her identity, while Bates's Sylvia undergoes personal growth after Margaret's departure. Craig also introduces more diversity by depicting Margaret's teacher, Mr. Benedict, as a Black character, played by Echo Kellum.

Puberty serves as a significant source of both outright and tender comedy throughout the film. However, the true depth lies in Margaret's spiritual quest, her yearning for connection with a higher power she's unsure exists. This intersection of puberty and spirituality proves to be one of the movie's most powerful and radical aspects, staying true to the essence of Blume's original work.

The film's exploration of religion and familial relationships is skillfully handled. Margaret's nonreligious parents, Barbara and Herb, navigate their daughter's growing curiosity about spirituality, while Margaret's visit to the "temple" with Sylvia leads to a powerful mother-and-daughter revelation. Craig masterfully weaves these narratives together, highlighting the complexities of family dynamics and personal identity.

With its charming performances, nuanced storytelling, and a touch of nostalgia, "Are You There God? It's Me, Margaret" resonates with audiences of all ages, offering valuable lessons on self-discovery, friendship, and the challenges of growing up.

Final Score- [7.5/10]
Reviewed by – Neha Krishna
Follow @Neha25Krishna on Twitter
Publisher at Midgard Times