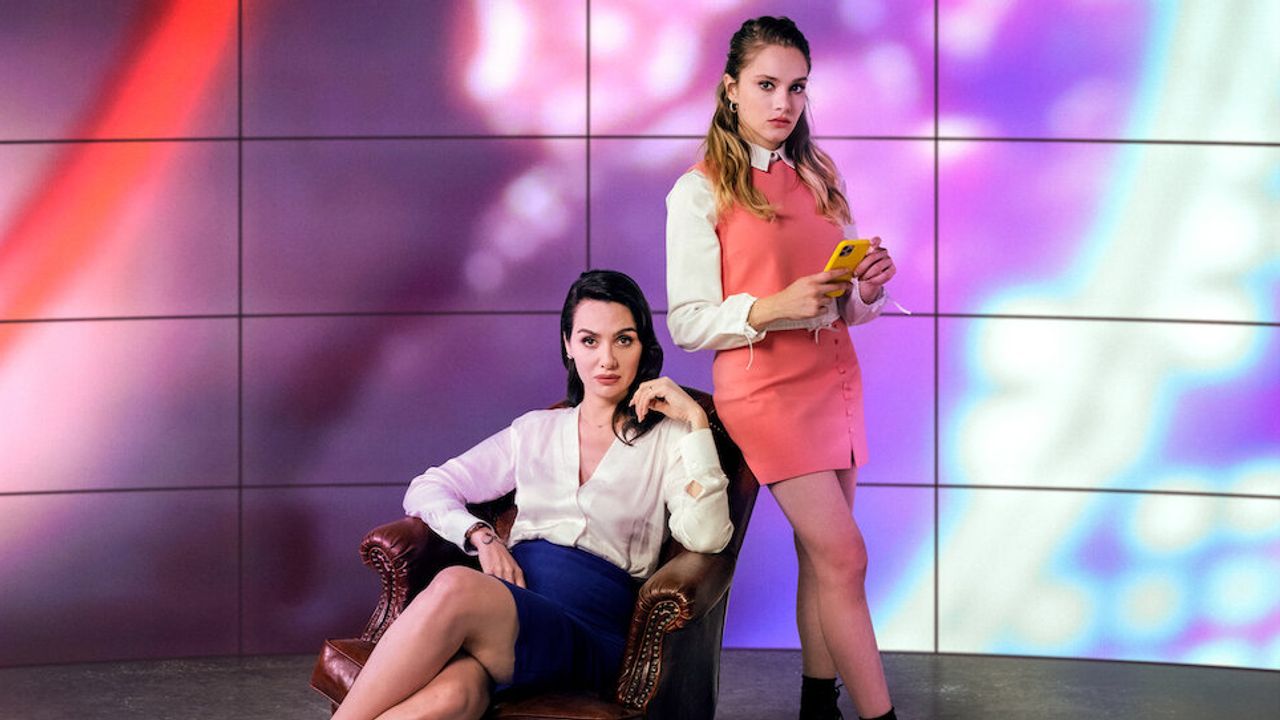 As the Crow Flies is the latest Turkish drama to release on Netflix. It revolves around a successful news anchor and an overly ambitious girl who wants to steal all that Lale has.

The first episode begins with a black screen that shows the text - "Perception is Reality". We see a News Anchor of the Year trophy that has been awarded to Lale Kiran. Then, we see Lale's body with blood. Flashbacks of how she was hit have been shown. The line "This is a story of a hunter and its prey" can be heard in almost all the episodes. The narrator has drawn the attention of the viewers at every point of the show, and it would be wrong to say that he grabs my attention too. Such a narration makes the story exciting to watch. Every episode makes you crave to know what will happen in the next one.

Asli admires Lale Kiran, and it makes her desire what she has. The way Lale carries herself, not everyone can pull that off. When Asli first met Lale, she was very excited in her conversation and told her how she was inspired by just looking at her and that she was the reason why she came to journalism. Asli pulled out wrong stunts to become the intern at the news broadcasting company in which Lale worked. The first episode tells exactly what the audience will be watching throughout the series. It's a war between ego and blind ambition. Words like Lion and Bird have been used constantly, and this shows us the power of fame and invisibility they both hold, respectively.

The narrator says: "The bird doesn't care about fighting fair. To win, it must use tricks. That's the only way a tiny bird can take down a lion. The bird doesn't care about morals". This is how exactly Asli planned to take Lale down and she was successful in doing so. But, can she become a successful Lion like Lale? Will she earn that respect? The narrator uses so many lines that it appears that combining them will result in a great motivational speech. You won't get over the references made throughout the series, which makes it a hell of a lot addictive and interesting.

The lengths Asli can go to achieve her dream are astonishing. Lale has everything a person would want in their life - a great professional career, two lovely daughters, and a devoted husband. She cares for her family as much as she does for her work.

The title of the series "As the Crow Flies" has been used for social media, and their users, who comment on anything that comes into their mind without giving it a second thought. In my opinion, As the Crow Flies is a must-watch. It makes one understand the world of journalism, social media, and how people try to pull down each other just to get one step closer to their ambitious life. The actors have worked wonderfully, and their devotion to their work can be seen clearly. It would feel as if you're watching what's happening in their real life by being a part of the show itself. This Turkish drama keeps you on the edge of your seat as something significant happens every now and then.

Final Score – [8/10]
Reviewed by - Riya Singh
Follow @_riyasinghhh_ on Twitter