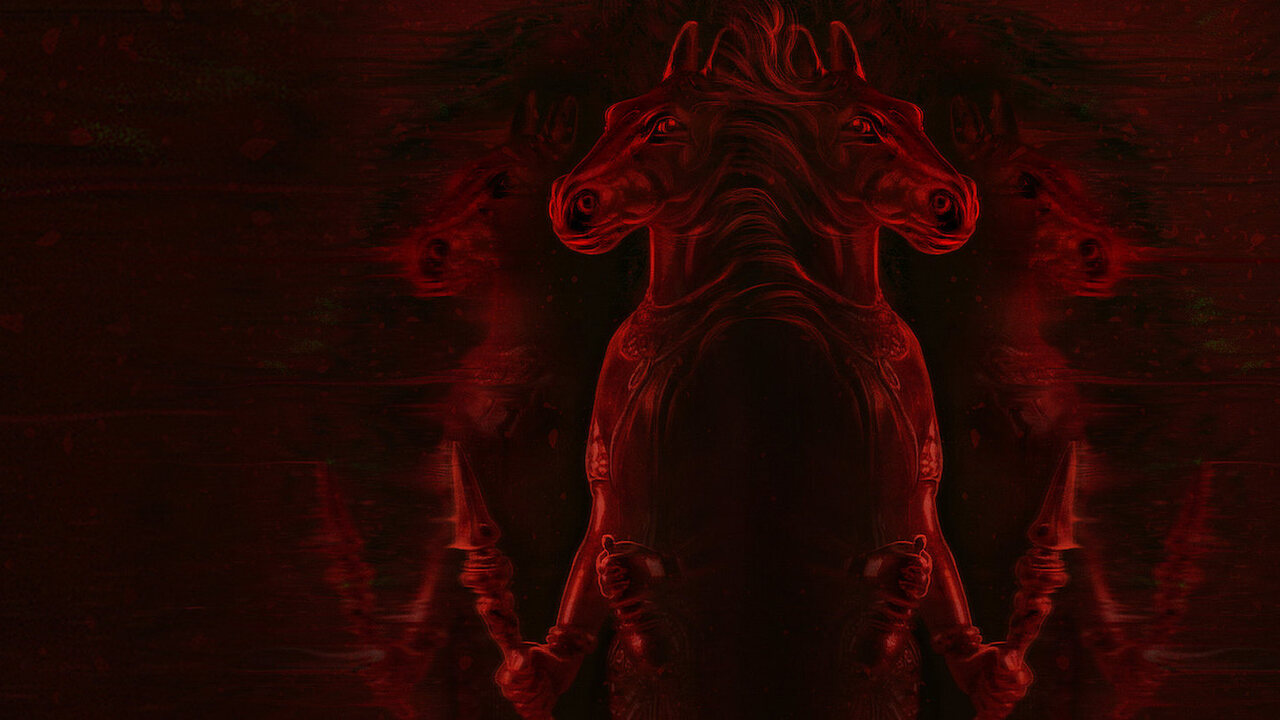 "Asvins," a Netflix film directed by Tarun Teja Mallareddy, takes us on a gripping journey into the world of folklore horror, interweaving a haunting plot with technical finesse and unsettling sound design.

The story revolves around a group of adventurous YouTubers who venture to London to film a black tourism video. Drawn by the mystery of a haunted house, they unwittingly unleash an ancient malevolent force that had been dormant for over a millennium. As the terror unfolds, the movie cleverly divides the narrative into five chapters, keeping the audience guessing and on the edge of their seats.

What sets "Asvins" apart is its innovative approach to horror. The film seamlessly blends mythology and chimerical elements into the story, providing depth and intrigue beyond the typical horror fare. As we delve into the battle between good and evil, darkness and light, and the complex duality of humanity and demons, the movie becomes more than just a scare fest; it becomes a philosophical exploration of primal fears.

Visually, "Asvins" is a feast for the eyes. The cinematography is stunning, capturing the eerie ambiance of the haunted house and adding to the tension that permeates the film. Yet, it is the sound design that truly shines. The movie's masterful use of sound creates an immersive experience that heightens every spine-chilling moment. Each creak of a door, every subtle whisper, and the haunting background score conspire to send shivers down your spine.

The writing by Tarun Teja is elevated to new heights by the exceptional background score and sound design, courtesy of Vijay Siddarth. Together, they create an atmosphere that grips you from the opening scene to the haunting finale. However, it is important to note that "Asvins" is a slow-burn horror, which might not appeal to all viewers. The deliberate pacing adds to the suspense and builds a palpable sense of dread, but some might yearn for more immediate scares.

The performances by the lead cast are commendable, with Vasanth Ravi and Vimala Raman delivering convincing portrayals that anchor the story. The supporting cast adds depth to the film, making the characters feel authentic and relatable, further drawing us into the nightmare.

In conclusion, "Asvins" is a hauntingly atmospheric horror film that caters to both enthusiasts of the genre and those seeking a thought-provoking tale. With its blend of folklore, mythology, and spine-tingling sound design, the movie offers a fresh and captivating experience. While its slow pace may not resonate with all audiences, those who appreciate a well-crafted and immersive horror story will find themselves entranced by the darkness that unfolds in "Asvins." Prepare to be spooked, thrilled, and haunted by its lingering presence.

Final Score- [7.5/10]
Reviewed by - Anjali Sharma
Follow @AnjaliS54769166 on Twitter
Publisher at Midgard Times