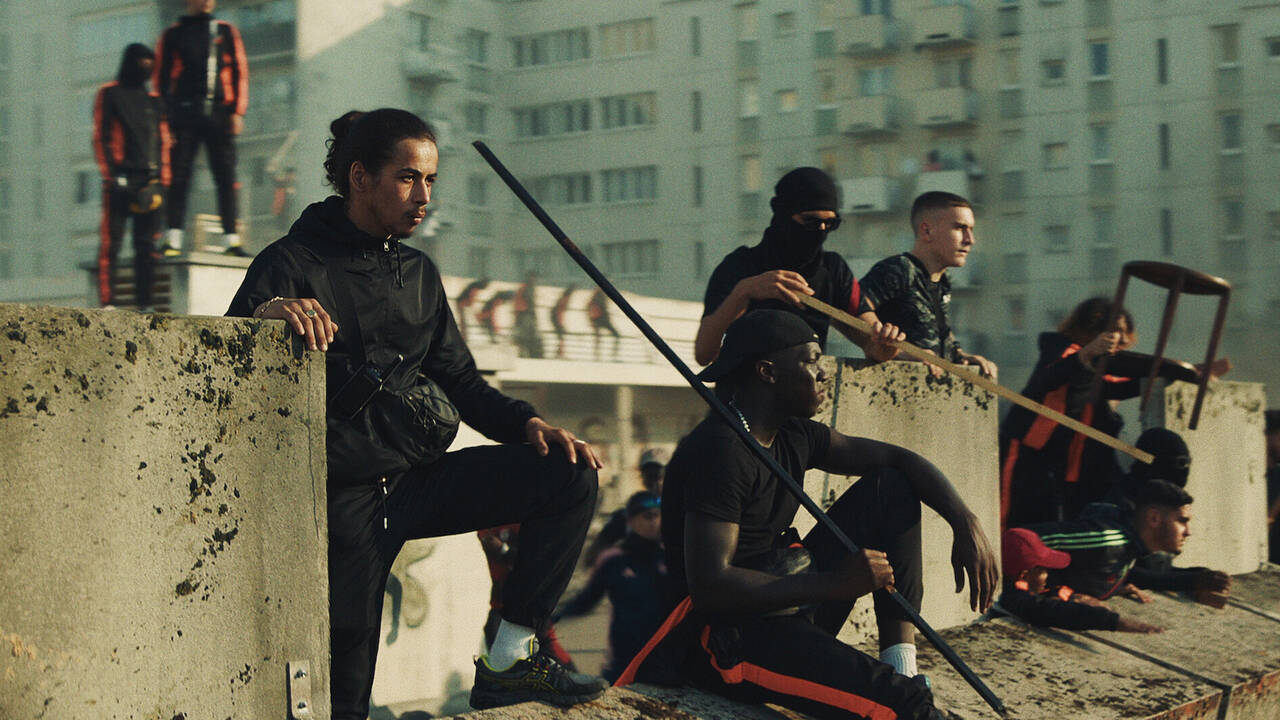 The life of three brothers, Karim (Sami Slimane), Abdel (Dali Benssalah), and Moktar (Ouassini Embarek), plunges into total chaos when their little brother, Idir, dies at the hands of the police. Or did he? If one of the officers is to be believed, Idir was killed by some unknown extremists. But that doesn't matter. The people are angry and led by Karim to spread violence. Perhaps, this anger was long overdue as in a news debate, a man unashamedly labels the citizens as "them" and "us."

As the rioters wreak havoc, the police are deployed to control them. Some people are asked to evacuate the area. It's total chaos out there, and in this wild confusion, the camera steadily moves in and out of spaces to reveal the scope of destruction. We constantly change perspective by moving from one character to another, though the frenzy of rage in the surroundings remains common. The crowd is determined to take an eye for an eye, and it seems nothing could stop them, or rather they don't want to stop.

Athena, with its long tracking shots, emerges as a remarkable technical achievement. The opening scene sets up the chaotic mood and grasps your eyeballs. However, the movie reaches its peak during this opening sequence, after which it gradually loses its charm.

The problem with technical showcases like these is that they run the risk of losing their plot. The characters, and their motivations, take a backseat while we get busy admiring the camera movements and wonder how difficult it must have been to pull it all off. In Athena, Karim, Abdel, and Moktar (and one police officer) take turns to come to the foreground. But even when they are in front of the camera, they remain distant from the audience. Emotionally, they stay as far away as the indistinguishable faces running in the background. This place and these characters remain foreign as their fight, and their turmoil never becomes ours. You don't care if someone burns himself or punches someone to death.

Director Romain Gavras is an expert at handling the crowd. He also knows when to get rid of long unbroken shots. As a character threatens a police officer with a gun, he cuts between their faces to heighten the tension. But alas, the movie never surpasses or maintains the brilliance of its opening sequence. Athena becomes tiring after a while, and even at 1 hour and 39 minutes, it starts to feel too long. Gavras knows how to direct a film. He just needs good writers.

Final Score – [5/10]
Reviewed by - Vikas Yadav
Follow @vikasonorous on Twitter