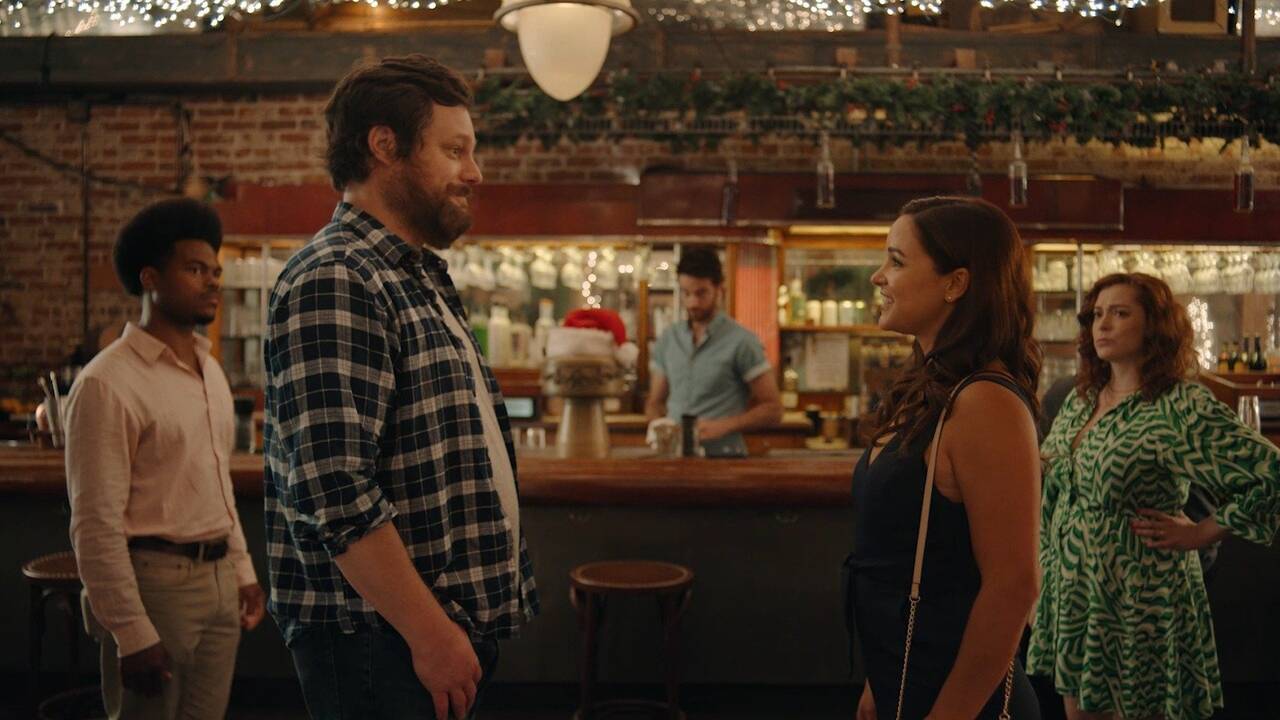 Bar Fight is about an ex-couple, Nina and Allen, who dated for five years. After their breakup, they seem to be okay with it and have no hard feelings toward each other. Their friends, Chelsea and Milan respectively are surprised to watch this attitude, as normally after a breakup, the person does go into an emotional detachment phase.

One day, Nina and Allen go to the bar that they'd been going to since they started dating. During their breakup, everything had been split up except the bar, as it resembled the happy days of their relationship to them. Not being able to bear each other's proximity, they fight over who'll leave the bar. This leads to a fight between the two, and the bar workers stepped in and held a competition that'll be the ultimate decider.

There were many loopholes in the plot as well. It seemed like two children fighting over a toy. Many parts of the plot were predictable, and the movie wasn't able to grab my attention at all. Much better was expected from the character of Nina, as being an attorney should have made her a better fighter.

When the movie was almost over, Dick realized that they shouldn't be the ones deciding who'll continue coming to the bar and who'll not. The plot seems to be so lazy as it picks up things decades later. When Chelsea and Milan left the bar, it was at the same time, which indicated that now the creators wanted to show just Nina and Allen in the frame. Autumn, Chelsea, and Mason's character were better than the leads themselves.

In my opinion, the actors were not able to do justice to the characters and the emotional phase they were going through. Everything seems superficial, and the deep talks also weren't able to strike the right note. The movie is just basically about a Christmas night and two couples going back and forth from the breakup phase to emotional setbacks. They couldn't even portray their emotions while fighting, let alone be their good feelings towards each other. Maybe the film did deserve better casting and plot. Being based on the events of a single night, Bar Fight is quite boring, and it's an average watch that can be easily skipped.

Final Score – [5/10]
Reviewed by - Riya Singh
Follow @_riyasinghhh_ on Twitter
Publisher at Midgard Times