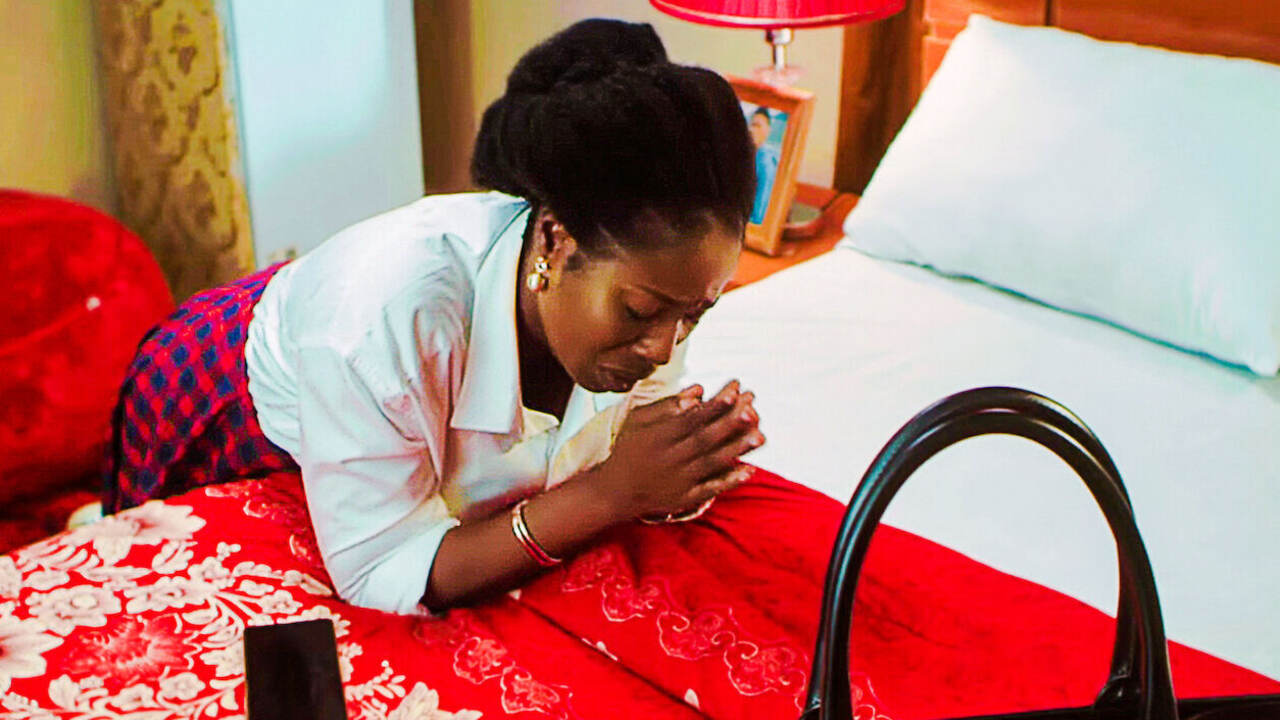 We have officially entered the month of February, and this means that Hallmark channel-esque movies about eternal love are about to bombard your Netflix recommendations even harder than Christmas movies in December. So when I hit Play on 'Before Valentine's,' I expected to watch a sappy movie about finding love and happiness.

Now, make no mistake, it is about finding cheesy and sappy love, but the movie is also a fun ride throughout. Directed by Michelle Bello, 'Before Valentine's' is a film that will keep you thoroughly engaged throughout its almost 2-hour runtime. Set almost completely in a hair salon and revolving around the lives of 3 women and 1 man, the film is full of unexpected twists and delicious drama that will make you want to keep watching till the end.

The film is a breezy watch, but it also has something to say. It deftly subverts expectations and tells us to disregard traditional conventions. We are introduced to Jason, an effeminate man, who is the owner of the hair salon the other 3 women (Chika, Sugar, and Tamara) work at. A man who comes into the salon to sell his stuff says he doesn't understand whether he is a man or a woman. Later on, when he says that he has a girlfriend, even the women who work with him don't believe it.

To make matters worse, his girlfriend isn't replying to his calls. "I now know a man is not about the way he walks or the way he talks. It's about how big his heart is. I'm sorry it took me this long to realize this," his girlfriend says when she meets him at the end. But this isn't the only time this film breaks preconceived notions.

However, other similar stories are presented in a more dramatized manner. Everyone in the salon thinks Tamara (Meg Otanwa) has a young and rich husband. But that illusion is broken when her old, but rich husband Wole (Eric Taylor) comes into the salon and accuses her of having an affair with her trainer.

The drama doesn't end here. In the end, the truth is revealed to be something else entirely. This isn't all. There's also Chika (Bolaji Ogunmola) and Noah's (Elozonam) scandalous story that's a heady mix of love and religion. But not in the way you expect it. Chika is a strictly religious woman devoted to Christ, and her boyfriend, Noah, is the same. However, there's a secret Chika's hiding that will make you raise your eyebrows. But in this tale of curved balls, there's one straightforward romance plot that follows the trope of giving the poor pining boy a chance.

That's Sugar's (Uche Nwaefuna) story. However, the show executes the trope with such sincerity that it makes you want to keep watching even though you know what the ending will be. The only one who is drama free in this quirky cast of characters is the customer Ama (Venita Akpofure), who is clearly the audience stand-in and watches it all while getting her hair done.

As for the ending, since it's a romantic film, it has a saccharine happy ending where everything turns out perfectly. But after watching the twists and drama unfold throughout its runtime, it's an ending that the characters in the story have earned. Now, coming to the technical side, I enjoyed the music in the film, especially the upbeat peppy one that plays in the beginning. Also, the cinematography was laudable in the movie.

Overall, give 'Before Valentine's' a watch if you love romantic twists and happy endings.

Final Score – [8/10]
Reviewed by - Ishita Chatterjee
Follow @dracone619 on Twitter
Publisher at Midgard Times