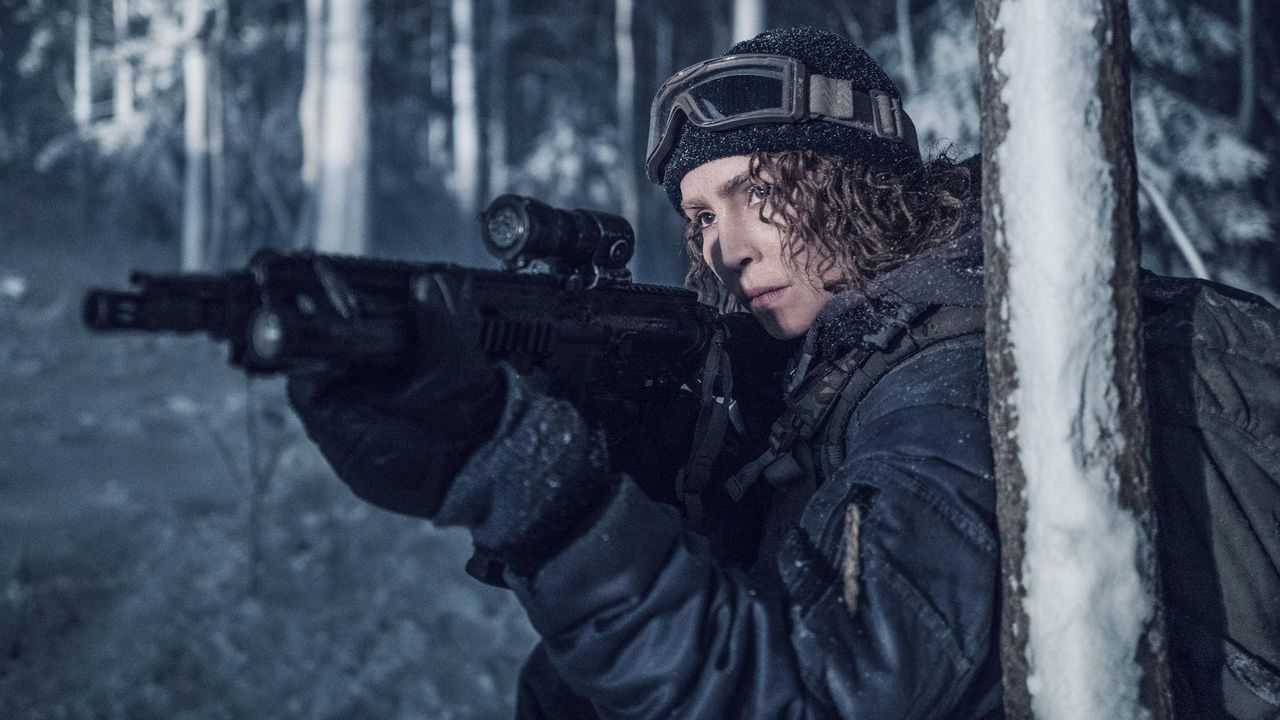 By the title itself, It sounds like Black Crab is a code for a secret mission. In Black Crab, we see Noomi Rapace playing the role of an anguished mother suffering the pain of being separated from her daughter.

Caroline Edh (Noomi Rapace) and Vanja (played by Stella Marcimain Klintberg) were trying to flee when they encountered enemy troops. This led to the separation of the daughter from the mother. Later on, six soldiers were gathered by Colonel Raad with a last resort in mind to defend the enemy and that was locked up in a capsule.

She has been assigned a mission to cross a frozen sea and deliver a capsule. In return for this, the officials have taken advantage of her feelings and promised her that they'll take her to her daughter. Motivated by this, she successfully crosses the frozen sea even after being severely injured.

In this movie, one can see how a mother can go to any lengths to save her child. She is seen changing from a desperate mother to a motivated soldier very quickly. This movie is an action-thriller and is set in Sweden. The country was under attack and had to do something so that they don't lose the war. With this thing in mind, mission Black Crab was made. There are many sensitive scenes in the movie like, innocents have frozen under the lake or frozen to death.

The action scenes have been shot well in this movie and the cinematography is also very good. The visuals are amazing and the plot is also very fascinating. You will not feel bored between the movie and will be guessing about what is going to happen next. The whole reason behind the war is not shown in the movie and the sole focus of the makers has been to show what citizens undergo during such times.

With this movie, Adam Berg made his feature film debut and is being seen as a promising director. Noomi Rapace performed very well, and I hope that she continues to impress her audiences like this. She is seen tossing grenades and firing guns like a pro. She has completely owned this movie with her strong and determined character.

The movie successfully captures what all happens during the war and how the lives of millions get impacted. People droop to such low levels that it is hard to convince oneself that humanity still prevails. I certainly recommend watching 'Black Crab.'

Final Score – [7/10]
Reviewed by - Riya Singh
Follow @_riyasinghhh_ on Twitter