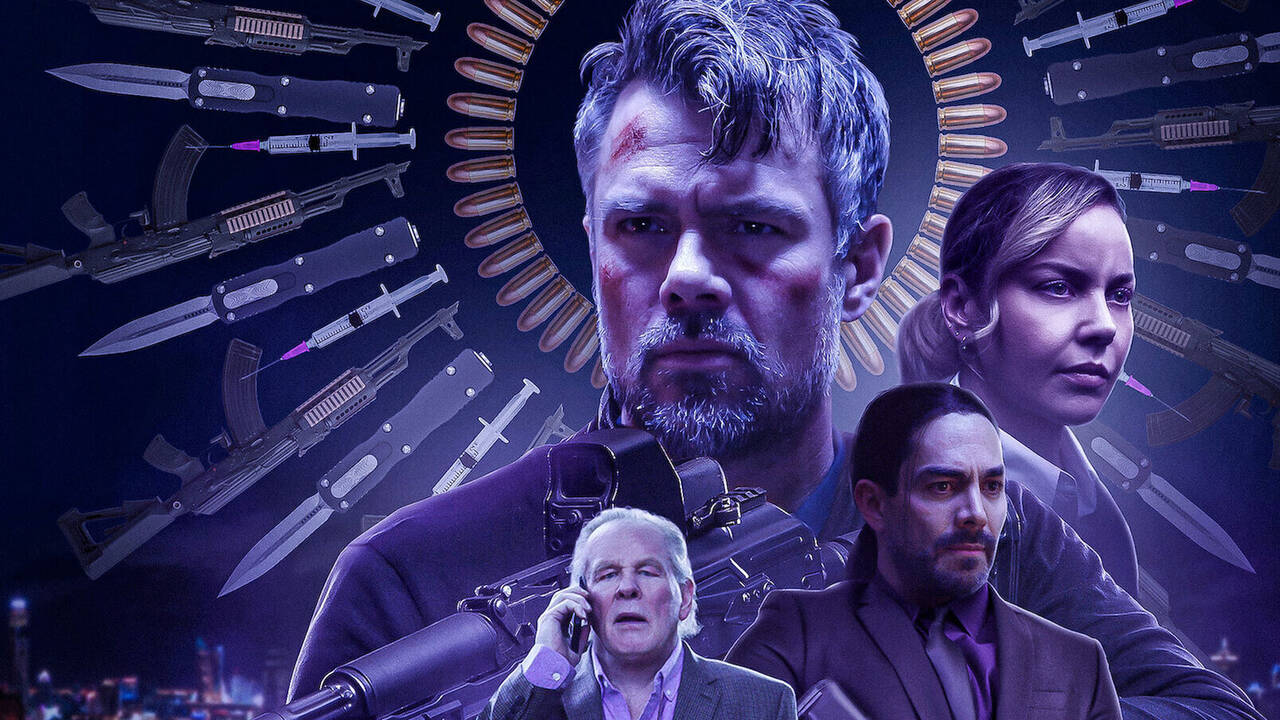 After an accident, Cain (Josh Duhamel) wakes up in a Mexican hospital suffering from post-traumatic amnesia. He doesn't remember his profession, wife, parents, or friends. Anna (Abbie Cornish) tells him they are married, and Eddie (Omar Chaparro) informs Cain that they are like brothers. But can anyone be trusted? Is Cain a drug dealer or an undercover officer? Is McCoy (Nick Nolte) really there to help Cain, or will he land him in more trouble?

The memory loss trick, when used skillfully, can summon a significant amount of suspense. It can make us doubt everyone and cautiously tread the narrative path along with the main character. Sam Macaroni's Blackout, though, lacks excitement. It's ill-conceived and enervating and a complete waste of your time. The movie merely borrows things from other better films and then fails to execute them with either style or vigor.

Everyone is after Cain because he has an important case hidden somewhere. That case is nothing but a McGuffin that gives rise to a series of dull action sequences. Loud noises are used to infuse a thrilling sensation, but they only numb our nerves. There is so much huffing and puffing, stabbings and gunshots, kicks and punches, yet no sense of exhilaration.

Blackout thinks the sight of flailing bodies is enough to charge the audience. The fights are devoid of competent choreography, and even if some effort has been put into the action, it gets dissolved behind clumsy cuts. Often during the action scenes, the frames are alternatingly sped up and slowed down to make them appear grand. It's an empty stylistic choice that merely ends up stretching the runtime.

Blackout mostly takes place inside a hospital, but there is no feeling of claustrophobia. We never feel as if the characters are trapped in a limited space. No henchmen, bullet, or injection is able to stop Cain from taking down his opponents. At one point, Blackout tries to become a hostage drama. The results are laughable and only expose the filmmaker's amateurish and lazy vision.

There are some laughs, though I am unsure how much of it is intentional. There is the scene where Cain frustratingly utters that he could have been a lawyer or a carnival worker instead of being a cartel member. Much of McCoy's dialogues end up being comical. But the chuckles cannot disguise the inept handling of Blackout. Real happiness arrives as soon as the end credits begin to roll. I was ecstatic when the movie concluded because, with it, even my suffering ended.

Final Score – [2/10]
Reviewed by - Vikas Yadav
Follow @vikasonorous on Twitter