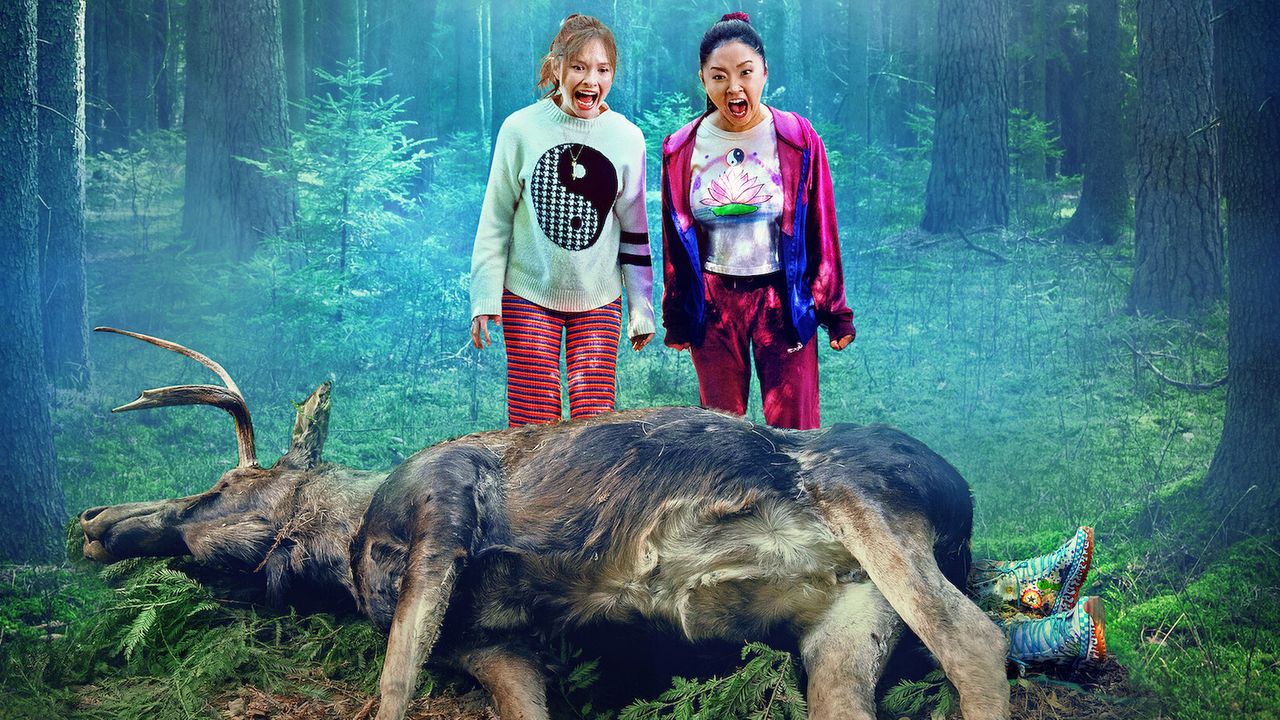 The beginning of Boo Bitch feels as if it is going to be like the last Lana Condor movie, "To All the Boys I've Loved Before," but it is a bit different from that. Just in the initial few minutes of the episode, viewers will be able to guess what this series is going to be.

Erika and Gia are two besties who want to get proper attention in their school and become visible to the people around them. Nobody even knows their real names. Hence, they decide that they will not remain invisible anymore and started going to parties. It is their mission as just two months are remaining for their graduation, and they want to make some good memories. Just like in "All the Boys I've Loved Before," Erika's parents in this series are also very supportive. They want her to go to parties and even offer her pre-booze. A similar dressing sense can also be easily noticed.

Gia and Erika can often be spotted using slang or short forms in their day-to-day conversations (which were displayed on the screen in capital letters). This is a unique way of communicating, and they both share a great friendship, or rather, they are like sisters. Teens at Erika's school think that her name is Helen Who. It has become her mission to make people remember her correct name. Erika is a cool teenager who knows that most of the people around her don't deserve her and she's right about that.

Boo Bitch gave Condor a chance at proving her versatility. But, Erika's character shared many things with Lara Jean. The beginning of the series was very good, and the ending was also fine, to some extent. Condor also serves as the executive producer in this limited series of eight episodes.

The different phases in the life of Erika Vu have been shown. It feels that the transitions have been made very quickly without letting the viewers absorb the story. Some more episodes could have made the audience acquainted with the characters and plot of the series complete. This comedy series also involves some supernatural elements apart from being a teenage high school drama.

The first half of the series is great, but the second half feels as if it went off track. The episodes are of average duration of 25-30 minutes each. At some points, the show became boring to watch and it was Condor's performance that was holding my attention. The story of the series was not up to the mark, and it ended in a way that I didn't expect. However, the mention of The Sixth Sense film was a noteworthy scene.

The last two episodes of the show are basically about giving a message to the viewers about ghosts being not there forever and about valuing your loved ones. In my opinion, this show had a very good concept but somehow failed at execution. Lara Condor must be appreciated for her performance. She should come out with other genres as well, apart from appearing in teenage dramas.

Final Score – [6/10]
Reviewed by - Riya Singh
Follow @_riyasinghhh_ on Twitter