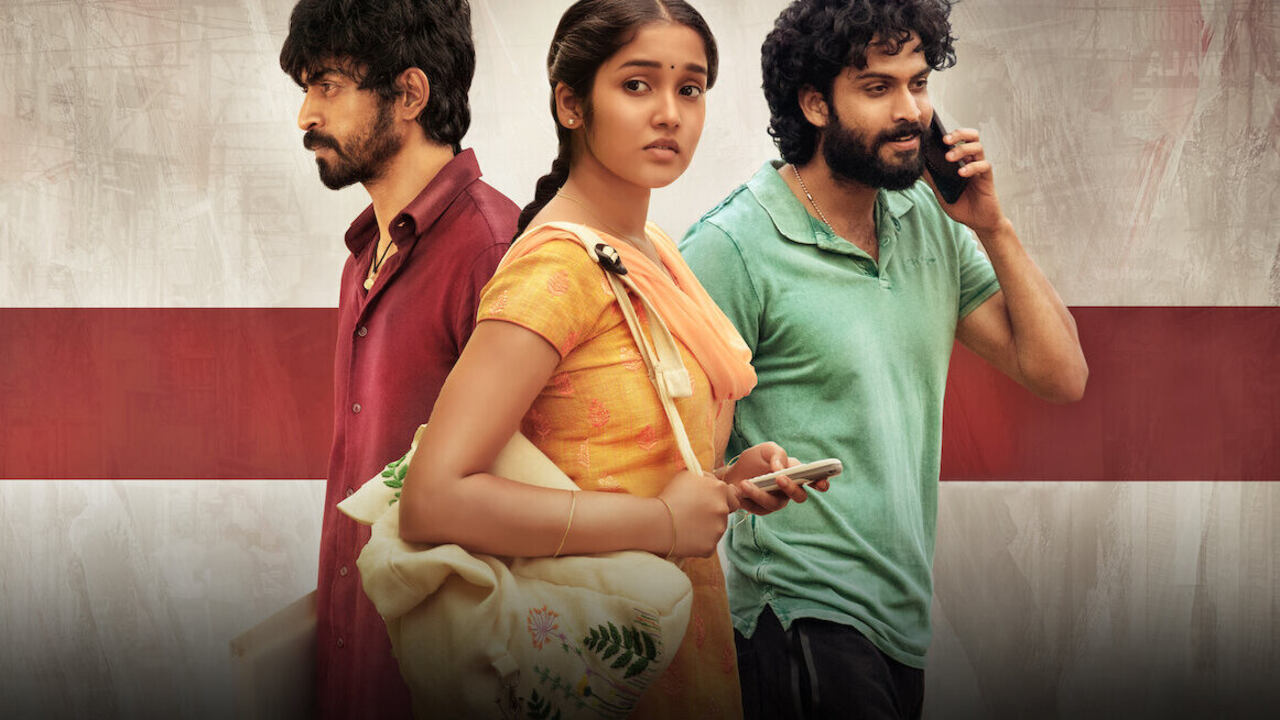 Butta Bomma is about a 19-year-old innocent girl Satya. She lives in a village with her parents and her younger sister. Their family belongs to the lower middle class and their earnings come from the mill (where her father works) and stitching blouses (done by Satya and her mother). Satya has always wanted a smartphone with a camera and she starts saving up money for the same.

Satya is a Krishna devotee and she can be often spotted leaving her precious belongings with Krishna in his temple, situated in the middle of a beautiful jungle. She is a very simple girl with no big ambitions and being a teenager, she is attracted to the idea of love. One day, she had to call a customer to ask for her blouse measurements when she accidentally dialed the wrong number. This number belonged to Murali who was an auto driver in Vizag and they both started chatting and calling on the phone for longer durations. Before they knew it, both of them were in love with each other.

There was a boy in Satya's village, Chinni. He belonged to a rich family and liked Satya a lot, however, due to his mother's opposition, he was unable to marry Satya. Chinni's mother insulted Satya's family frequently because they were poor. Also, as Satya was already in love with Murali, she didn't want to marry Chinni. One day when her parents weren't at home, Satya went to Vizag by bus to meet Murali and what followed was a complete nightmare for her and a wake-up call for the audience.

The way the movie shifted its gears from being a sweet innocent love story to one delivering messages about the trafficking of girls is impeccable. It was such a smooth transition I was left surprised and with thoughts like where did that innocent love story go? RK's character in the movie was the one that helped in the entire transition. This boy's intentions couldn't be guessed at all. The revelations about the true nature and intent of both RK and Murali were surprising.

Some boys in our society talk to girls with the motive of making them fall in love so that they can eventually gain their trust. Later on, they take them to remote locations where the whole business of purchasing and selling girls takes place. These days human trafficking, especially in Asia is a topic that should be brought to the notice of individuals so that they can save themselves and their families from it.

The plot is very informative and the creators delivered the social message in an interesting manner. Girls should never compromise their security and trust their parents owing to the fact that they have lived in this world a lot more than them and are aware of the ways in which the world works.

The trafficking of girls is an issue of increased importance and this film is a wake-up call for everyone. I would like to applaud the creators of the film Butta Bomma for picking a topic like this. The way in which Satya's story has been portrayed makes us believe that this can happen to anyone and every individual is responsible for their own safety.

In my opinion, Butta Bomma is an important film that parents should watch with their young children. It delivers an important message of never trusting anyone blindly. The girl in this story trusted a boy blindly and fell in love with her only to end up in a compromised state. She was so close to being sold off to a businessman before a responsible citizen came to rescue her. Anikha Surendran, Arjun Das, and Surya Vasishta aced their roles and gave a power-packed performance.

Final Score – [7/10]
Reviewed by - Riya Singh
Follow @_riyasinghhh_ on Twitter
Publisher at Midgard Times