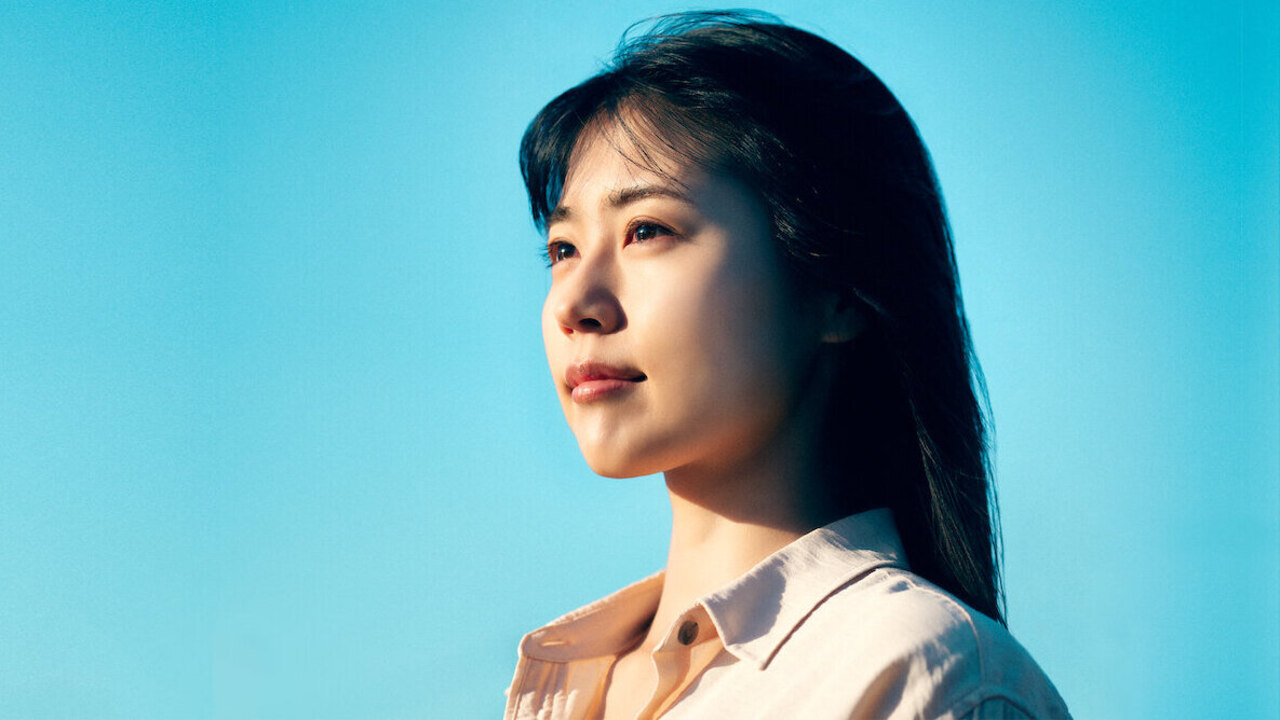 Call Me Chihiro is a Netflix film from Japan. It is directed by Rikiya Imaizumi and has a runtime of about 2 hours and 10 minutes. This film is an adaptation of a manga series known as Chihirosan and can be described as an optimistic drama-comedy.

The film opens with our protagonist Chihiro playing with a cat. It is a scene that is very reminiscent of a slice-of-life anime. A girl in a school uniform can be seen spying on her and clicking her pictures. The film switches after to show more beautiful shots that look like they're straight out of an episode of a Studio Ghibli film.

The film essentially revolves around Chihiro and her ability to befriend literally anyone and everyone. With an endearing smile and a relaxed persona. She manages to win over everyone she interacts with. She works at a bento stand which is like a chicken takeaway place. In one of the opening sequences, one of the bento shop workers mentions her past as a sex worker, she calmly assures that she doesn't mind people mentioning it. She has a sense of wisdom that she has attained over time.

Her relationship with the girl taking her picture, a girl she meets at an abandoned place with manga stalls, and this small boy she befriends essentially form the core of the film. The entire film feels and looks like a slice-of-life anime, with the screenplay made such that every room looks like it is brimming with personality. The characters have good chemistry with one another and the film gives a feel-good vibe I've not experienced in a while. Chihiro displays a kindness that feels alien in common society. When she comes upon a few children harassing a homeless man, she helps him out by offering him lunch often. Her ability to get close to people by simply smiling and being good to them is something that I've not seen in a long time.

Her wisdom with respect to people comes from her experiences, in one instance she talks about how one of her clients during her time as a sex worker believed that humans are essentially aliens in human bodies. And that each one of us belonged to a different planet, explaining why it is so difficult for us to understand one another.

It is slow-paced for sure but then the viewers who are patient are rewarded greatly by experiencing a sweet film with a sweet message about appearances and the depths behind the surface of people.

It explores the everyday, mundane experiences of different kinds of people by connecting all of them to the single idea of 'warmth'. Though it may feel like the film doesn't follow a concrete storyline, it traces the development and depth of the characters by building upon the feelings that are usually left unsaid. All in all, Call Me Chihiro is a 'feel good' film that you can watch to take a break from the rat race of life or to simply just pass time. It is certainly enjoyable and as the stories merge with the characters coming together it becomes better. If you're someone who is used to slower animes that take their time building characters with dialogues rather than actions, this film would be right up your alley.

Final Score – [7/10]
Reviewed by - Aayush Chaurasia
Follow @AayushChaur44 on Twitter
Publisher at Midgard Times