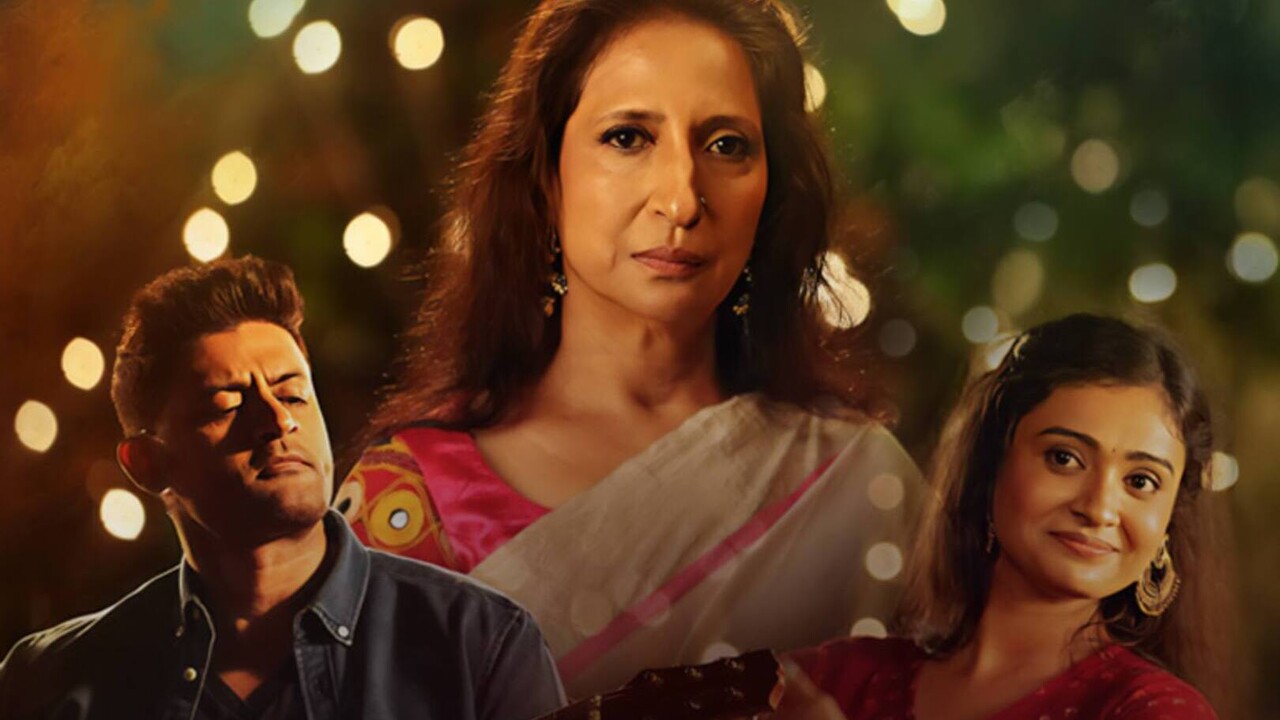 Hardik Gajjar delivers a gem with 'Chandlo', a Gujarati film that stands out for its universal appeal and revolutionary theme. Based on Kaajal Oza Vaidya's short story, the film takes the audience on an emotional journey of love, loss, and finding love once again.

The story revolves around Aastha (Shraddha Dangar), a young woman living with her mother-in-law Meera (Kaajal Oza Vaidya), a professor. Their lives take an unexpected turn when ghazal singer Sharan (Manav Gohil) enters their lives and becomes their neighbor. While it may appear to be a love triangle on the surface, the film beautifully portrays the easy-going chemistry among the three characters, making the audience empathize with them.

The film's strength lies in its writing, which tactfully addresses the emotional and logistical baggage of losing someone and opening up to love again. The societal and cultural obstacles surrounding age and second chances are delicately handled by the director. The metaphor of the title 'Chandlo', which signifies a token of love or a bindi, is used aptly to represent the missing bindi on the foreheads of the two leading women in the film.

The narrative unfolds gracefully, focusing on delivering its message effectively. The dialogue, "You keep a bird in a cage for years and then you may open the cage. It is not necessary that it will fly away. It doesn't have the idea of freedom," encapsulates the essence of the older woman's reluctance to embrace love again.

The cast's performances are praiseworthy, with Kaajal Oza Vaidya shining in her debut as the older woman torn between obligations and desires. Shraddha Dangar impresses as Aastha, portraying the character with realism and charm. Manav Gohil delivers a likable performance, despite a few instances of physical aggression in his character. The supporting cast, including Jayesh More as Tapas, adds depth to the story, and their performances are commendable.

The film's production values are moderate, but the cinematography by Hrishikesh Ghandi and the background score by Prasad Sashte elevate the overall viewing experience. Sachin-Jigar's music also adds charm to the storytelling. The finale verdict for 'Chandlo' is a resounding success. Director Hardik Gajjar's skillful direction, coupled with stellar performances and a compelling narrative, ensures that the film strikes a chord with the audience's hearts. 'Chandlo' is not just a love story; it is a beautiful portrayal of human emotions and relationships that will resonate with viewers, leaving a lasting impact long after the credits roll.

In conclusion, 'Chandlo' is a heartwarming film that skillfully portrays the complexities of love, loss, and second chances. It successfully captures the audience's emotions and delivers a powerful message. Directed by Hardik Gajjar and featuring stellar performances, this film is a must-watch for its touching portrayal of human relationships.

Final Score- [7/10]
Reviewed by – Neha Krishna
Follow @Neha25Krishna on Twitter
Publisher at Midgard Times