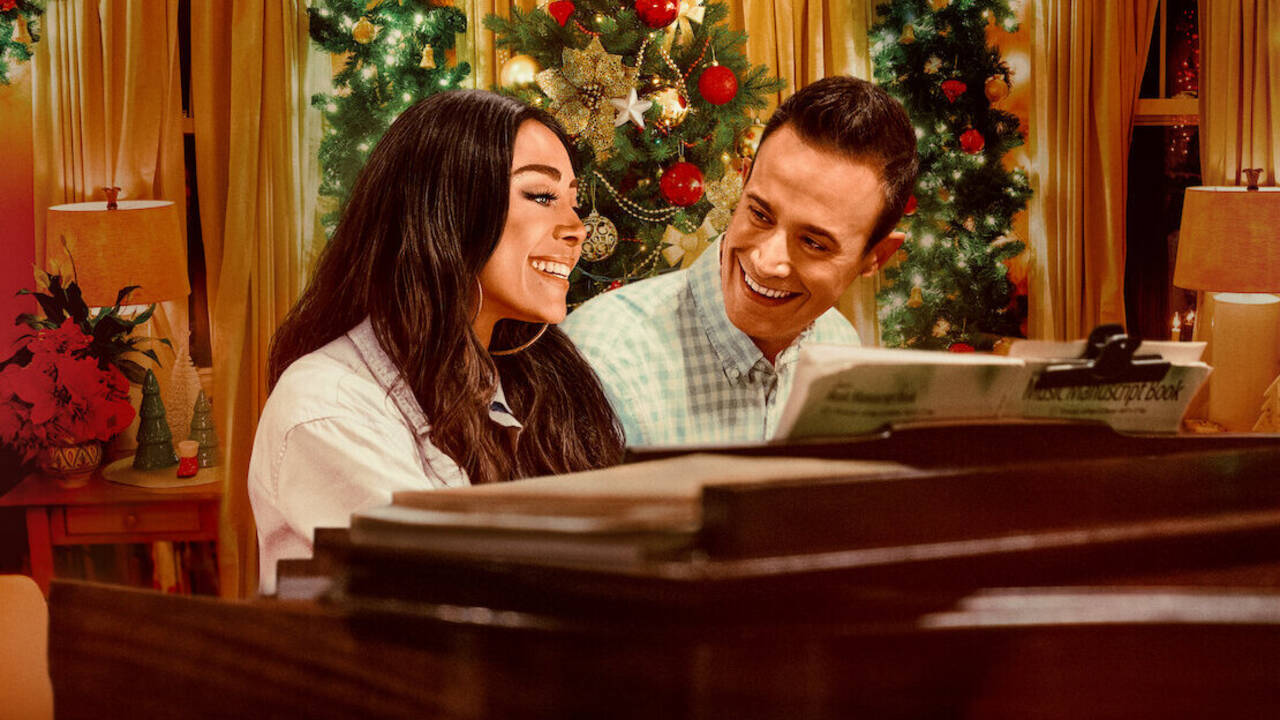 Christmas with You is a recent release from Netflix, for the Christmas season. The movie has a run time of 1 hour and 30 minutes and is a decent movie that can be enjoyed with your family or friends.

Christmas with You tells us the story of a pop star called Angelina who is stuck in her career and has zero motivation to make new songs. She is also struggling to make a Christmas song as instructed by her agency. While she was going through this rough patch in her work life, she learns that a young fan of hers named Cristina wishes to meet her as her Christmas present. Angelina decides to meet this young fan of hers by traveling to a small town in New York. How the pop star's life changes after meeting the young girl are what the rest of the movie is about.

Prinze Jr plays the dad of Cristina in the film, and Aimee Garcia plays the role of Angelina. The character Cristina is played by Deja Monique Cruz. All the main characters have been beautifully portrayed by the actors and have increased the emotional value of the film.

Since it's the holiday season, Netflix has been giving us Christmas movies, and this film is another addition to the list. The film starts with the vibe of Christmas therefore the audience will be able to guess what vibe they will be getting throughout the entire film. The film promises us a lot of genres like comedy, family features, romance, feel-good, etc. The film has, to an extent, tried to stay faithful to what it promises and has given us pieces of each genre. The extra characters which are introduced to us give us a good laugh throughout. Therefore, it is safe to say that the characters have been used pretty well without just having them unnecessarily.

The plot of the film feels decent even though it is not something that we will see for the first time. These types of stories are super common, but we can't expect much in a romcom happening around Christmas. Even though the movie might look like it is poorly written, if we keep aside the technicalities and enjoy it like a Christmas movie, it will be easier to accept and enjoy this film. This film is certainly a one-time watchable. It claims to be made for all group types, and it is surely suitable for everyone. The only way to enjoy this film will be to watch without any expectations and treat it like a Christmas film!

Final Score – [7/10]
Reviewed by - Poornima Balsu
Follow @BalsuPoornima on Twitter
Publisher at Midgard Times