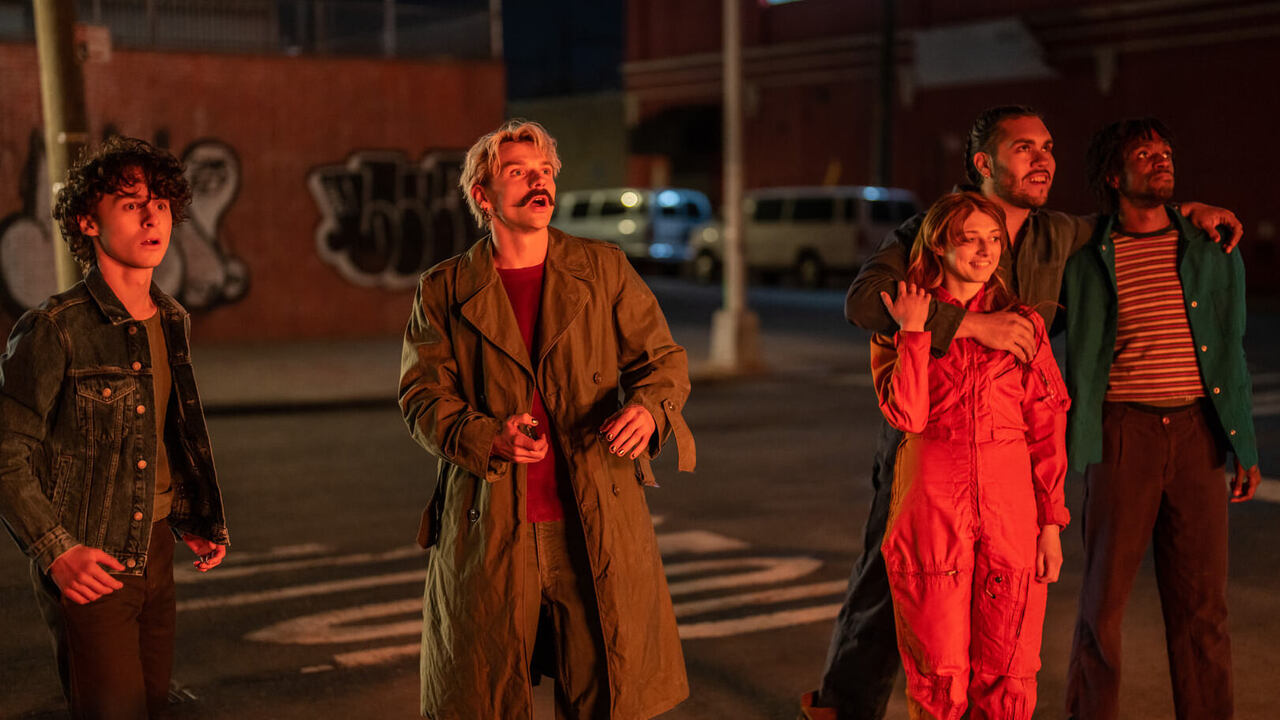 City on Fire is not just another crime drama. It's a journey through the streets of New York in the early 2000s, a time when the city was alive with color and energy, yet also grappling with dark secrets and mysterious fires. The show, based on Garth Risk Hallberg's novel and produced by Apple TV+, is a visual masterpiece that will leave viewers entranced.

The show follows the aftermath of a shooting in Central Park on the Fourth of July, 2003, where an NYU student named Samantha is the victim. With no witnesses and very little physical evidence, the investigation into Samantha's murder uncovers a web of secrets and lies that connect a series of citywide fires, the downtown music scene, and a wealthy uptown real estate family. As the investigation unfolds, tensions rise, and the characters find themselves in a dangerous game of cat and mouse, with their pasts threatening to catch up to them.

This show delves into complex themes such as inheritance, childhood trauma, addiction, family conflicts, and greed with a depth that leaves a lasting impact. The show approaches these topics with sensitivity, presenting them in a meaningful way that invites you to reflect on your own lives and experiences.

From the opening scene, this show grabs your attention with its cinematic quality. Many scenes that feel like they've been plucked straight from an indie film. The show's use of color grading, along with its vintage aesthetic, transports you back in time.

The soundtrack is a masterpiece in its own right, boasting an eclectic mix of indie rock, classic rock, and hip-hop. It perfectly complements the retro vibe of the show while also feeling fresh and modern. The result is a nostalgic yet contemporary sound that adds another layer of depth to the viewing experience.

Perhaps the most impressive aspect of City on Fire is the character development. The series has a large ensemble cast, but each character is developed and given an arc. The acting is superb across the board, but particular standouts include Wyatt Olef as Charlie, the anxiety and trauma-ridden teenager mourning the love of his life; Nico Tortorella as William, the flawed, toxic, and quirky drug addict who ends up being a genius and my favorite character; and Jemima Kirke as Regan, the burdened oldest daughter of a rich family, trying to handle a failing marriage, a toxic family, and an about-to-be destroyed business all at once.

This is a brilliantly directed show that uses a variety of techniques to immerse viewers into the story. The use of long takes and close-ups brings you closer to the characters and their world, creating an intimate atmosphere. The writing is masterful, deftly handling multiple plot threads and even jumping between the past and present without missing a beat. All the plotlines seamlessly converge to deliver a mind-blowing conclusion.

While the series' pace can falter in the middle, it quickly picks up again towards the end. The first episode can be overwhelming as it throws a lot at the viewer, but this is a minor quibble in an otherwise fantastic series.

Ultimately, City on Fire is a must-watch for fans of crime dramas and anyone seeking an emotionally resonant series. Its masterful character development, excellent direction, and nuanced exploration of deep themes make it stand out from the crowded landscape of modern television. Apple TV+ has produced a true gem in City on Fire, and I highly recommend giving it a watch. The show is a testament to the quality of programming that Apple TV+ is producing and promises to leave viewers entranced long after the credits roll.

Final Score- [8.5/10]
Reviewed by - Anjali Sharma
Follow @AnjaliS54769166 on Twitter
Publisher at Midgard Times
Note: All 8 episodes are screened for this review.
Premiere Date: May 12, 2023, on Apple TV+ with its first 3 episodes, while the rest will release weekly every Friday.