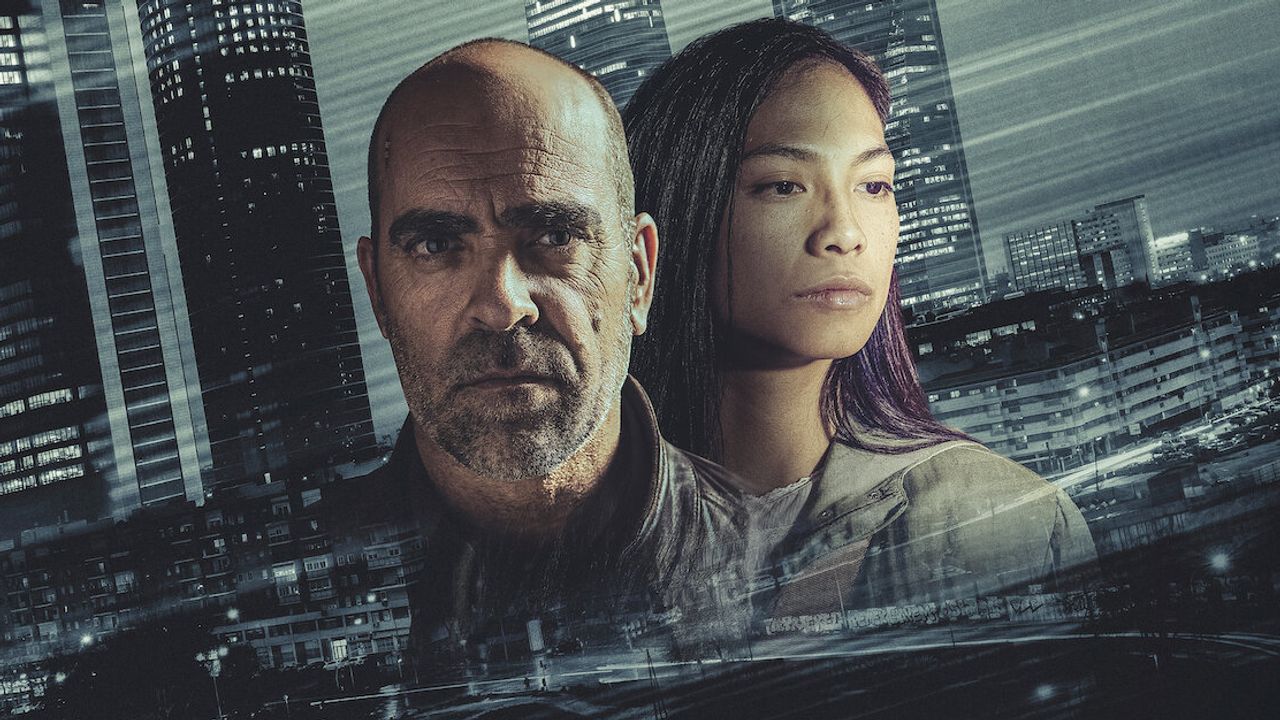 Code Emperor (2022) is a drama thriller that gives an outlook on the world of espionage from the eyes of intelligence agent Juan (Luis Tosar), who is tasked with finding dirt on a squeaky-clean politician, Ángel González. His morality gets soon gets compromised when the agency gets desperate for results.

The latest addition to the spy genre is not your usual action-packed flick but rather sticks to the fundamentals of being a detective in a real-life world where information holds the key. In that essence, the principality of surveillance here is a genuine factor in gathering the information along with other methods of deceit giving a very con-artist-Esque vibe in theory, but practical in implementation. Juan, a spy, finds himself in a moral conflict due to the nature of his job, as the intelligence agency tries to push an agenda questioning the provableness of González character, suspecting his involvement in shady activities. However, the agency is put into continuous frustration because the politician is not as 'adventurous' as they predicted, and as they get desperate for results, they start considering the possibility of framing González.

This is not just about it concerning the plot; there are other side missions along the way, in which Juan goes out of the way to collect reliable information, and the movie does well enough to engage and deliver. I found myself unconcerned about Juan taking other side missions, as they don't interfere too much with what it's trying to build or cause too much deviation. Every mission here has a purpose: to reveal Juan's true feelings about how he internally feels discontent with the nature of his job, which is about materializing peace through information and much more. It's how it's accomplished that concerns him, as it sometimes requires siding with the unjust, which he tries to justify in his own words, "Because somebody has to do it."

Juan himself remains guilty by the question of morality when the audience is introduced to Marta (Georgina Amorós). He forcefully blackmails her into helping him with his quest for collecting more information about the politician. The inclusion of this angle is noteworthy as it puts Juan in a different light, from what we have seen until now, with notable praise for Georgina Amorós for her complex portrayal.

The unusually budding relationship between Juan and Wendy (Alexandra Masangkay) weirdly does well enough after a slow start as Juan attempts to have a life with her aside from work, something which has been missing from his life for far too long due to his job description. Alexandra Masangkay is there for a decent time on the screen and remains charming. Luis Tosar as Juan is simple in his role, but it is his simplicity that keeps things natural when it comes to living life as a spy.

Despite a lot of good things, it is not amazing. The slow-paced traditional spy thriller is a good drama but lacks the thrill of the dangerous job, which even though is realistic in its execution, is not helped by the less severity of the situation, which sometimes becomes difficult to extinguish between the elements of the side and the main plot. This is followed by an abrupt ending, which in my opinion, needed a better context. It could have been a lot better, but it is still a decent watch for what it is.

Final Score – [7/10]
Reviewed by - Devyansh Anand
Follow @AnandDevy on Twitter