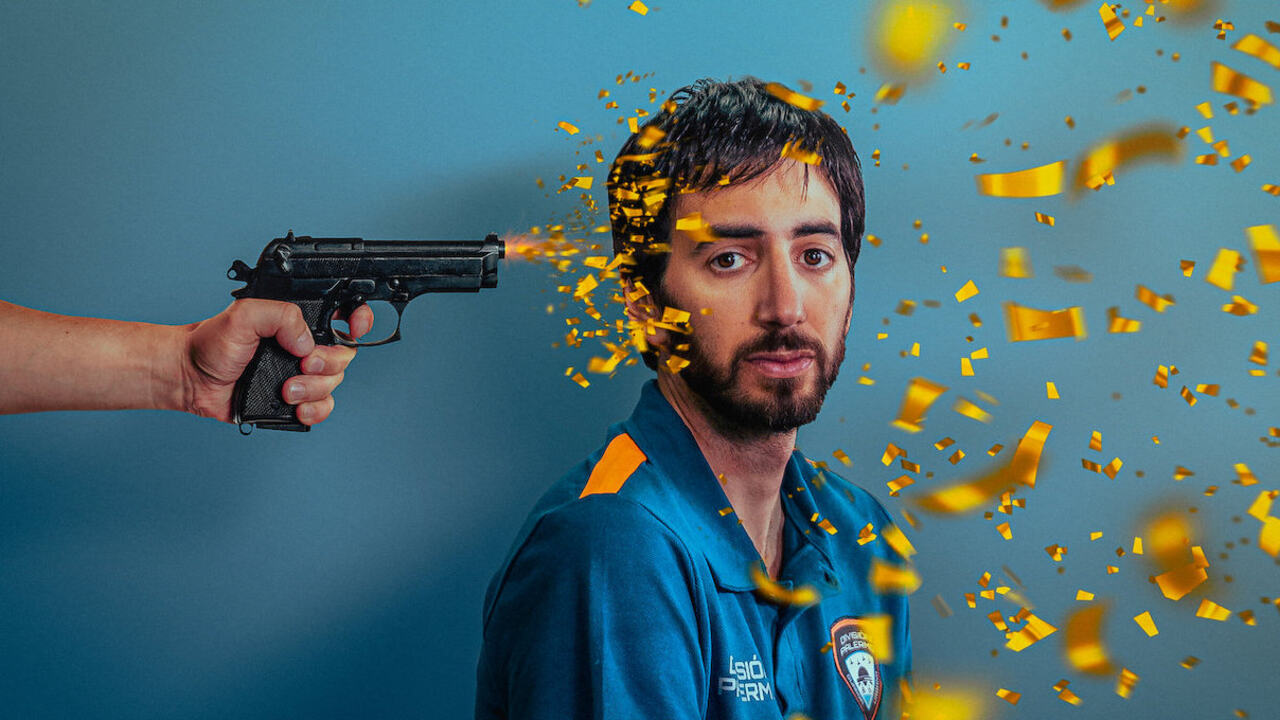 The first episode of this Argentinian series starts with Felipe sitting in a furniture house with his girlfriend Paula. They were selecting a bed as the couple decided to live together. Some masked men entered the shop with fake guns in their hands. Felipe got scared and behaved in a very bizarre manner. Seeing how the guy gets scared of everything, Paula decided to call it quits. On the very same day, Felipe got excused from his job and was told by his boss (and his father) to go on a vacation and overcome his fears.

Felipe gets introduced to the Urban Guard on the same vacation after being robbed of his belongings. The company was started as an initiative by the government so that the people can be protected from various incidents. The guards stayed close to the people and helped them in small but important matters. To be honest, it would have been better if the people working for the Urban Guard were first able to solve their problems rather than giving them the responsibility of handling the community.

These "heroes" were not quite heroic in their own lives and often landed in trouble. Their instructor was a nuisance himself so what can we expect from the trainees? Urban Guard was seen busy getting their reputation right instead of dealing with a guard, Diego's accident. The idea that was responsible for making Urban Guard was good but the selection of people were quite poor and below standards. People that were selected came from marginalized or minority communities.

Call it luck or whatever, they still were able to uncover a drug-selling group. The way the people are killed in the series is quite funny actually. Just when you see a gun, imagine someone getting killed without any prior reasons or dialogues. Overall, the series is fun to watch.

At the beginning of the show, it felt like it's gonna be about Felipe and him overcoming his fear but, no. It was rather about the whole Urban Guard squad and how they tried their best to fulfill their responsibilities. In my opinion, Community Squad is a nice series that takes extraordinary people (and I don't mean that in a good manner) to go and work for the community. Somehow, they end up discovering a drug-selling organization and become heroes in the eyes of everyone.

The plot is quite entertaining, and the audience will find themselves hooked to the screen throughout the entire length of the show. There are eight episodes with a duration of 25 to 29 minutes which is good as who doesn't like a short yet entertaining series?

The actors have done their roles well and I wasn't able to pinpoint anyone that could have been better at their job. It is a light series that everyone can enjoy and sheds light on the illegal supply of drugs. There are no major twists and turns, the show is purely made for entertaining the audience.

Final Score – [7/10]
Reviewed by - Riya Singh
Follow @_riyasinghhh_ on Twitter
Publisher at Midgard Times