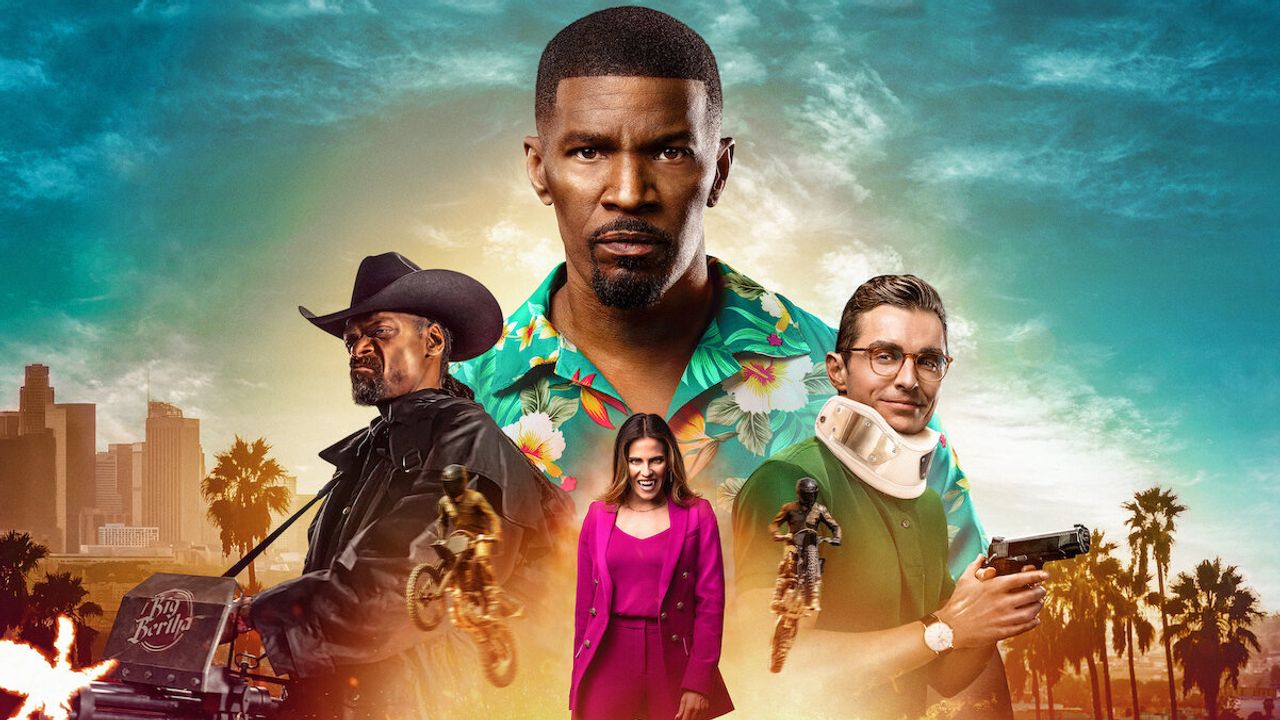 Bud Jablonski works as a vampire hunter, and after killing the vampires, he collects their fangs and sells them as they have huge price tags attached to them. In the first scene of the film, he is trying to kill an old vampire, who turns out to be Audrey's (the villain) daughter, and she also happens to be the most powerful vampire in LA. Bud earned the wrong enemy this time. Because of this mistake, the life of his wife and daughter is now in danger.

Bud prefers the night shift as the vampires are mostly active at the night, but because of the set of rules he violated in the past, he was forced to work on the Day Shift. However, this doesn't stop him from going on his regular hunting trips.

His wife, Joss, and Daughter, Paige live separately from Bud. They're going through financial troubles as Paige's tuition fees are pending, and she also needs to get braces. A total of 10 grand are required, and these need to be deposited by Monday. To collect money within the time of one week, Bud is going on regular vampire hunts. Just say vampires, and all Bud will see is dollars.

After the Twilight movie series and Vampire Diaries, many attempts have been made on making good Vampire content, but only a few have succeeded. So, it was obvious in Day Shift to discuss the famous Twilight series and how Bella went to have a daughter in Breaking Dawn Part II.

Seth is a great character. Earlier, he seems to be pretty nervous, and the probability of him ending up getting Bud killed was quite high. Watching Seth pee in his pants after the hunts, him reciting the codes like a parrot, and his expressions during a fight will surely make the audience laugh. The film would have surely felt incomplete without him as he added a funny angle even in tense situations.

In my opinion, Day Shift is a great action film. All the scenes in which vampire hunters are going on a killing spree are greatly filmed. It won't be wrong to say that out of the total duration of the film i.e., 1 hr 53 minute, half duration comprises the action scenes and the other half is the rest of the story. Although the film has a normal plot as there is nothing unique, still, it impresses the audience with a great partnership that is seen between the main character and his ally. The action scenes and somewhat the vampire acting also add up to making it a movie that deserves to be seen. Also, who would like to miss watching the cameo by Snoop Dogg? He is part of just two scenes, but still, he played an important role in Day Shift as Big John.

Final Score – [7/10]
Reviewed by - Riya Singh
Follow @_riyasinghhh_ on Twitter