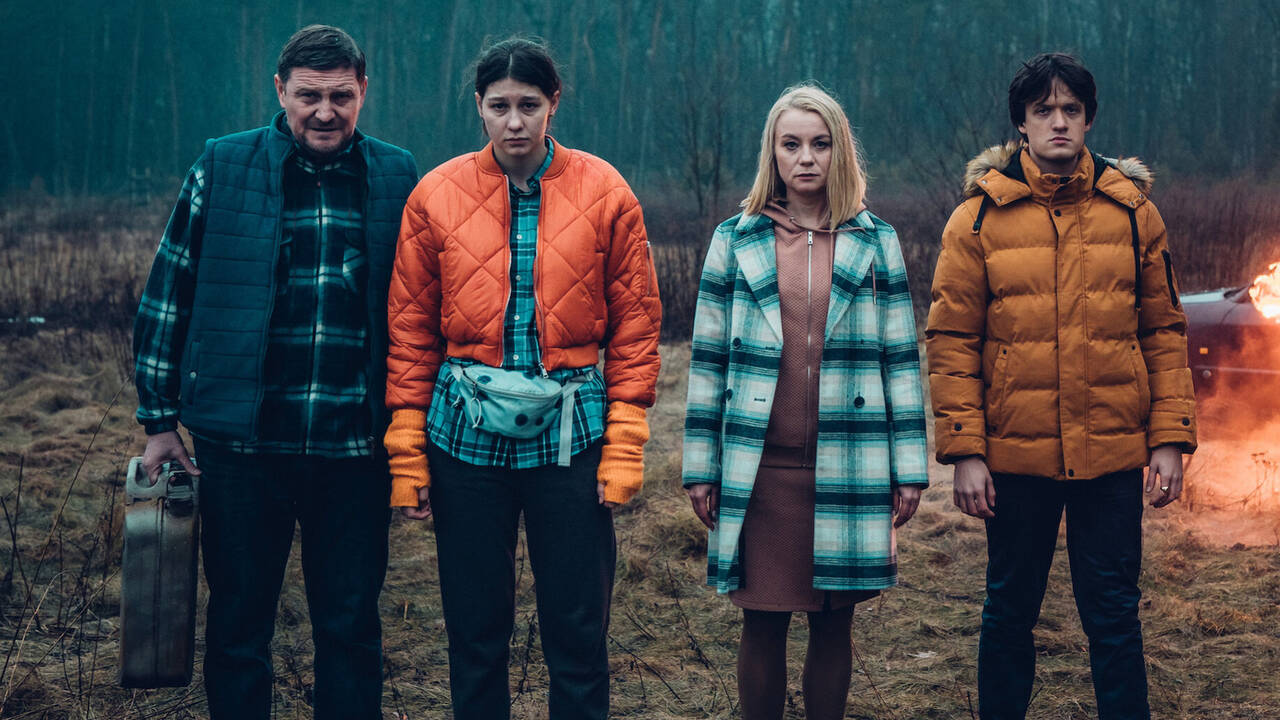 Several shots make up a scene, and several scenes make up a sequence. These sequences are generally powered by dialogues, and those dialogues help us understand the world of the film. If you go to the roots of any movie or series, you will find that their fundamental job is to present us with people engaging in speech. If you are a film enthusiast, you basically spend most of your life watching people talking to each other on the screen.

This means that dialogues are a crucial part of any film/series, and you clearly notice its importance in Dead End, a Polish thriller containing characters who are dicey, opportunistic, and greedy but also good. Consider the premise. A bank is robbed, and the money is put in a car. That car gets accidentally swapped at a gas station since it looks similar to another car. But how does the robber, Emil (Lukasz Garlicki), come up with the plan of robbing a bank? He overhears a conversation. How do Leon (Juliusz Chrzastowski), his daughter, Diana (Maja Wolska), a divorcee Klara (Anna Ilczuk), and a timid Wojtek (Michal Sikorski) manage to escape from Emil? Diana simply tells him they don't have his money and requests him to let them walk away. Diana has a tendency to cook up lies as she likes to joke, but it's only she who laughs at them. She confides in Klara by telling her that Leon is an evil, alcoholic father who hits her and is currently forcing her to have an abortion. This "joke" pushes Klara to call social services, bringing this father-daughter team close to physical separation. Wojtek has lied to make a girlfriend, and Klara is shocked when her husband confesses that he doesn't want to have children.

The mentioned examples highlight how interchanges can greatly affect the course of the story and the path of the characters (Diana and Leon had to simply sit down and talk about their feelings). Everyone in Dead End takes a specific action by listening/speaking to someone. A prostitute named Celina (Jasmina Polak) steals money because her lover, Adrian (Mateusz Król), tells her he needs cash to run away with her to some location. Everybody has a reason to be avaricious, but that doesn't make them any better. Questionable decisions, like putting the life of a minor in danger, are taken, and they cannot be fully forgiven. In fact, Dead End doesn't force you to show any particular emotion towards its characters. It represents their good and ugly sides and then leaves it up to us to decide whether we want to like, forgive, or hate them. The icy-blue filter further exudes a sense of detachment. It's as if the show doesn't want to come close to any or all of the characters.

Take a look at the premise written above. It informs that Dead End has a dark comedy tone. Unfortunately, the dark comedy doesn't manage to form a unified whole. This means the show can be examined by breaking it into two halves. The "dark" part works well, as there are some genuinely chilling scenes here. The sight of Wojtek stabbing a body and Diana chained to a bed freezes your body or ratchets up the tension. And whenever Adrian appears, you think twice before releasing your breath.

The "comedy" part, though, lands with a thud. Emil softly utters, "This is a robbery," there is a pregnant belly cake, and a character learns to hot-wire a car through YouTube. These moments don't make you chuckle. It might have all sounded hilarious on paper, but the humor gets lost on the screen. That's the reason why I found Dead End to be middling. It knows what it wants to say but is not always able to express itself clearly and effectively.

Final Score- [6/10]
Reviewed by - Vikas Yadav
Follow @vikasonorous on Twitter
Publisher at Midgard Times