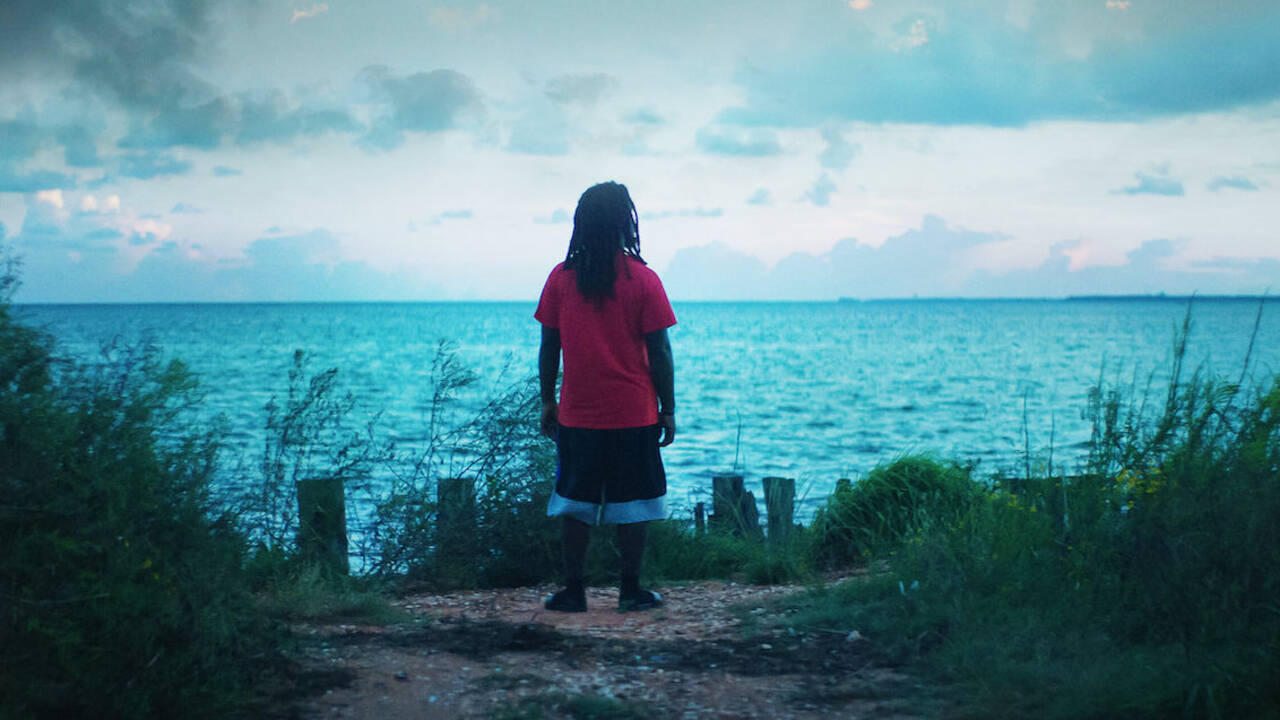 Clotilda is the name of the last known slaving vessel brought to America. Margaret Brown's Descendant opens in 2018 and tells us that Clotilda is still buried somewhere off the coast of Mobile, Alabama. For some people, this ship - which is believed to have carried 110 slaves on it - is a conduit to not only the past but also to a better future. In 2019, Clotilda's remains were discovered, and the descendants of the enslaved Africans tried to heal through its pieces.

In Descendant, a man explains African cosmology to us. According to it, if you connect to your ancestor's past, you will walk on the right path. However, if you show no interest in your roots, you will be lost. The descendants of Clotilda's survivors are firmly attached to their history and want the next generation to learn about their past. When the vessel's painting is unveiled to the people, a woman says she can feel the pain of the slaves on board. In another scene, a slave owner's descendant mentions that he is ashamed of his ancestors. Descendant consists of more such moments where it reveals how the events from the past affect the present generation.

The movie seamlessly blends in black and white footage of a man named Cudjo Lewis. The footage was shot by the young writer and folklorist named Zora Neale Hurston, who is considered to be the first Black female filmmaker. She also wrote a book about Cudjo, and the people in Descendant often read passages from it. In one of my favorite scenes from the film, a young woman, after reading some lines from the book, looks directly at the camera. This moment takes you by surprise and pierces something inside you. In another affecting scene, a man mentions that their ghost stories had no ghosts in them. Instead, it was their ancestors talking to them.

I really liked Descendant, especially because, for the past few weeks, I have watched some terrible documentaries on Netflix. Descendant looks beautiful because it allows the camera to gently linger on the people. Unlike those other horrible documentaries on the streaming platform, Descendant does not seek to sensationalize its subject. There are no quick cuts that desperately intend to "keep us invested." The movie quietly observes everyone as they read, walk around or interact with others (or just their environment).

A man walks us through his old days and remembers how his house used to stand opposite his friend's house, and the two structures were separated by a road. The road used to be busy, but the vehicles stopped if someone wanted to cross. If Descendant had the DNA of all those underwhelming Netflix documentaries, it would have included a re-enactment during this moment. We would have seen this man as a child crossing the road and playing with his friend in slow motion. Another positive aspect of Descendant is that the voices of the people are calm and measured. They don't raise their tone or speak as if they have rehearsed their lines. The movie gazes at them with kindness. The tunes are melancholic and invite us to participate at the moment. Descendant is lovely and moving.

Final Score – [8/10]
Reviewed by - Vikas Yadav
Follow @vikasonorous on Twitter
Publisher at Midgard Times