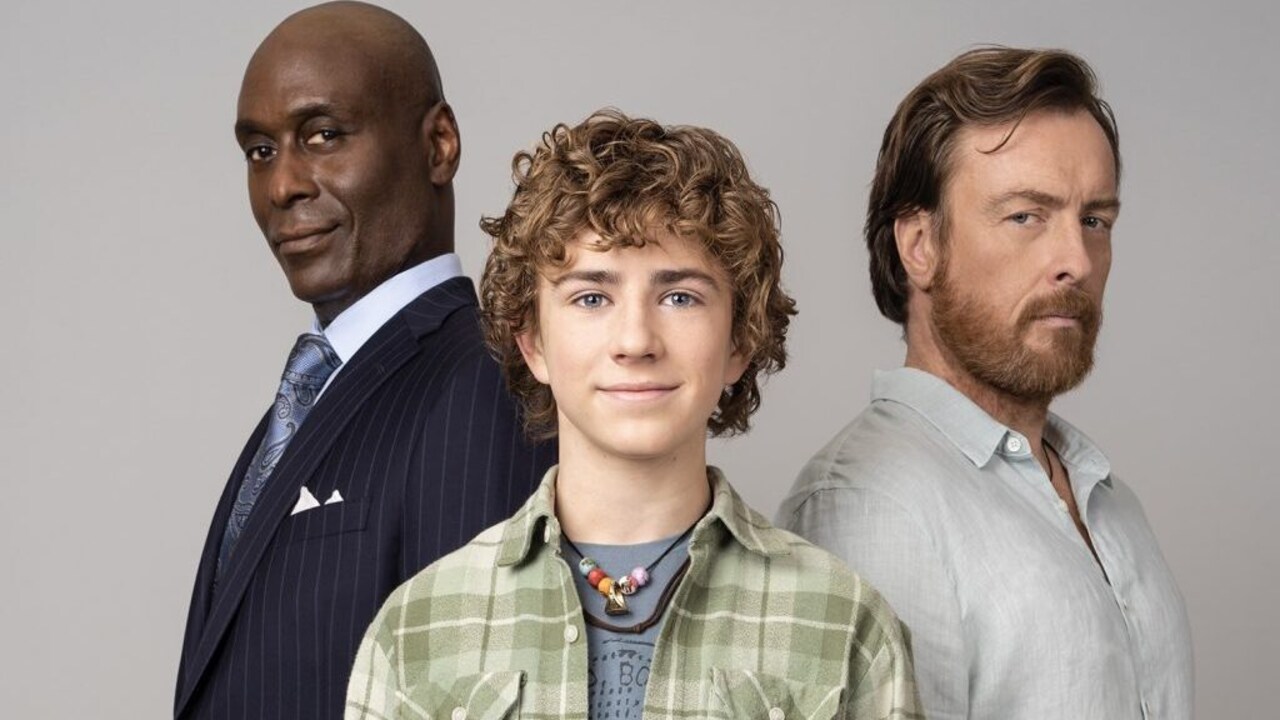 Disney+ and Rick Riordan have finally revealed the actors who will be playing Zeus and Poseidon in the upcoming 'Percy Jackson and the Olympians' series. The announcement comes along with the news that Principal Photography is almost done and the show is currently shooting some extras and leftover scenes, which will wrap up next week.

Lance Reddick is playing Zeus, King of Olympus, god of the sky. According to Rick, "Zeus is the Deus Optimus Maximus of the Greek pantheon, and Lance is the perfect actor to channel his personality. Lance exudes authority and power in all of his roles, making him an ideal choice for the King of Olympus. As I told him when we met, he has so much gravitas he could pull planets out of alignment, and when he makes his displeasure known to Percy Jackson . . . wow, wait until you see that scene. If you were Zeus, king of the gods, and you could be anyone you wanted, you would definitely choose to be Lance Reddick."

Lance has appeared in a variety of projects, including The Wire, Law & Order, and Bosch, in which he portrays Chief Irving (Immovable Object) to Titus Welliver's Detective Bosch. Lance is also well-known as Charon, the hotel manager in the John Wick films, and the transition from Charon to Zeus appears to be a natural one!

Toby Stephens is playing Poseidon, the god of the sea and Percy's father. According to Rick, "When we finally meet Poseidon toward the end of season one, Toby is incredible on screen. When he delivered some of Poseidon's iconic lines, I got chills. And seeing him and Walker together, you can absolutely believe they are father and son. Not many actors have the sheer power to stand toe-to-toe with one another and convince you they are the manifestations of the sky and the sea, about the torn one another apart. Lance and Toby absolutely have that godly aura."

Toby Stephens, an unstoppable force in his own right, was riveting as John Robinson, the family patriarch in Netflix's Lost in Space. Previously, he portrayed a different kind of sea god in Black Sails as Captain John Flint, the swashbuckling pirate lord. He is British acting royalty, having done everything from Shakespeare to Jane Eyre to voicing James Bond in a series of audio dramas.

Both Lance Reddick and Toby Stephens will be doing the guest appearance in the first season and may appear as regulars if the show gets a second season. They join the cast led by Walker Scobell as Percy, Aryan Simhadri as Grover, and Leah Sava Jeffries as Annabeth. The cast also includes Virginia Kull as Percy's mom Sally, Glynn Turman as mythological centaur Chiron, Jason Mantzoukas as the Greek god of wine Dionysus, Megan Mullally as the Fury Alecto, Timm Sharp as Percy's stepfather Gabe, Dior Goodjohn as Clarisse La Rue, Jessica Parker Kennedy, Olivea Morton, Charlie Bushnell as Luke Castellan, Adam Copeland, Suzanne Cryer, Lin-Manuel Miranda, Timothy Omundsen, and Jay Duplass.

Rick Riordan and Jonathan E. Steinberg have written the screenplay based on Riordan's novel series "Percy Jackson and the Olympians." Steinberg and Dan Shotz serve as executive producers alongside James Bobin, Rick Riordan, Bert Salke, Jim Rowe, Rebecca Riordan, Monica Owusu-Breen, and Gotham Group's Ellen Goldsmith-Vein, Jeremy Bell, D.J. Goldberg. 20th Television and Walt Disney Studios are the studios behind the series.

'Percy Jackson and the Olympians' will release in early 2024 on Disney+.