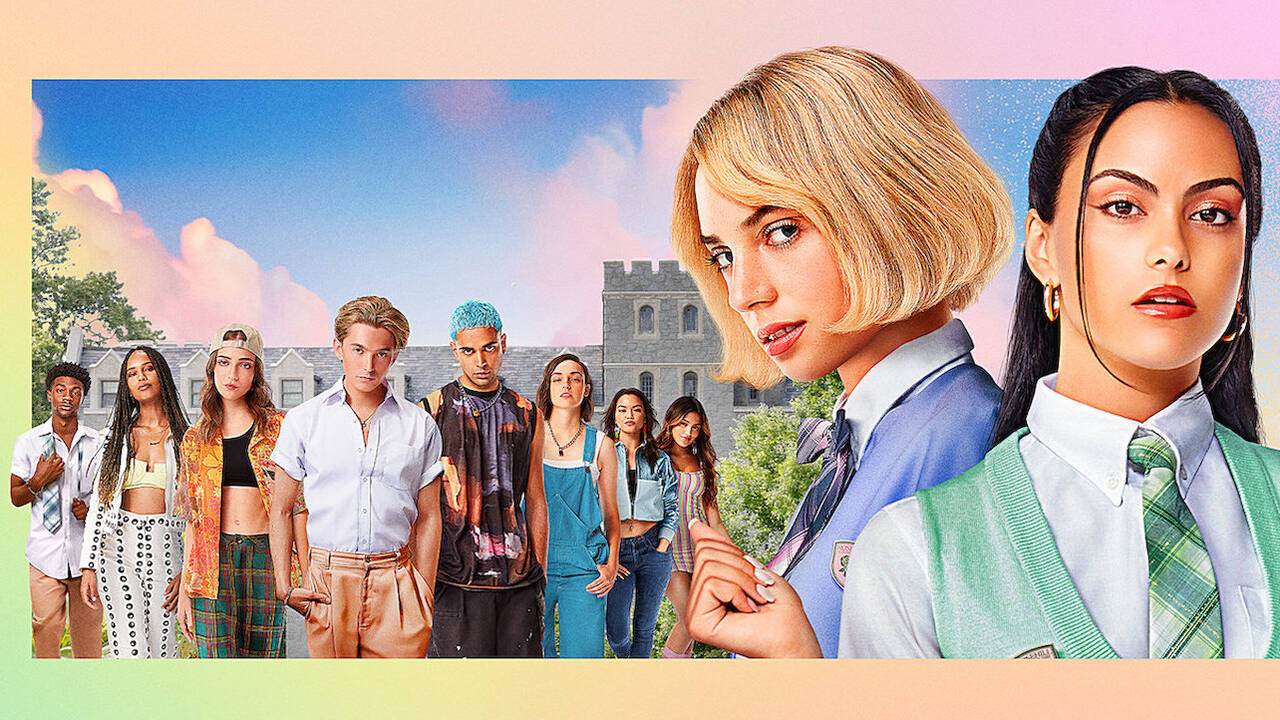 The new Netflix movie Do Revenge, even though can be grammatically incorrect sure can catch the attention of the millennials and Gen z's.

Drea played by Riverdale famous Camila Mendes was the queen / Alpha it-girl of Rosehill Academy. She had the perfect friends, a boyfriend, and a ton of dreams to chase. However, everything goes downhill when her sex tape gets leaked in school seemingly by her boyfriend, the king of the school. She loses everything she built in a blink of an eye and has to spend her whole summer in a tennis camp while all her friends did well without her enjoying theirs. The dethroned queen with all her hatred against her boyfriend and friends bottled inside her, teams up with Eleanor (Maya Hawke), who wants the same but against someone else. They both agree to do each other's revenge, but the future has something else in store for the frustrated Drea.

Do revenge, looks like any other Netflix teen movie. In a perfect high school with a lot of rich and cool kids, the female protagonist is a swoon-worthy girl who has an equal number of admirers and enemies. But to sum it up we can certainly conclude that the team has channelized all the clichés of a high school/ teen drama to bring out the best with its elements of suspense. "Do Revenge" has the capacity to stand out from the other teen dramas. Of course, it has the overloaded drama, but it also has mastered the ability to surprise us when we least expect it. The plotline has been quite captivating with its cool dialogues and mention-worthy outfits. It fits perfectly into the teen drama genre without any doubt.

This film has been successful in staying away from anything monotonous. The characters' lives are all the time going through ups and downs that we barely slip into boredom while watching this. With a perfect mix of songs by Olivia Rodrigo and Billie Eilish, the film has maintained its entertainment factor in all aspects.

It is easy to say that the makers have "understood their assignment." The film is entertaining to its last bit. It's a perfect mix of friendship, betrayal, revenge, and emotional connection. This comedy movie which almost has a duration of two hours will catch you by its storm and will make you wonder about the two hours that vanished. The film gives a very satisfying climax. It is exactly what everyone will want to watch as the movie concludes, and it is near to what we can call an entertaining film.

Do Revenge is certainly worth your time and can be interesting if you want to watch best friends turning enemies and ex-best friends becoming best friends again – yeah, it can be confusing, but of course, it is a teen drama, and what less can we expect!

Final Score – [8/10]
Reviewed by - Poornima Balsu
Follow @BalsuPoornima on Twitter