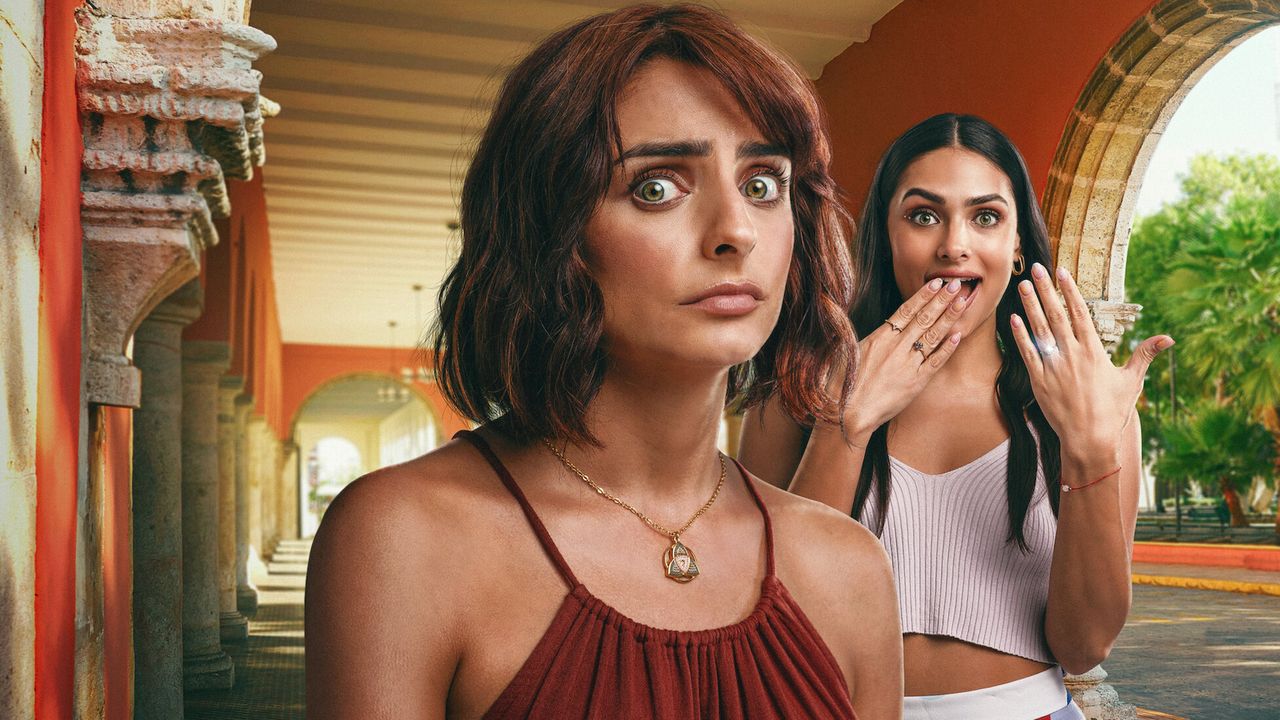 Don't Blame Karma is about two sisters- Lucy and Sara. On Lucy's fifth birthday, Sara decided to draw everyone's attention by blowing the candles herself instead of her sister. She literally stole her wish, and the thing she got in return wasn't a pleasant one. In return, Lucy cursed Sara by saying that she'll make sure that she steals every wish her sister will ever have, and in a way, she was able to do so.

They both studied in the same school. Sara didn't like dressing up in a normal manner, and Lucy, on the other hand, dressed in a very elegant way. She stole the limelight from her. So, Sara couldn't even bear sharing the same school with her. Aaron was the first love of Sara's life, and somehow Lucy also managed to snatch him for her.

After growing up, Lucy became a successful model as nobody could resist her charm. Sara was still an average girl who hasn't succeeded in her life. Aaron and Sara cross paths again but not in a manner that she would like.

The only good thing happening in Sara's life was her professional career in Fashion Designing. She was reaching great heights and also got to work for the Fashion Fest. Her love life is doomed as she has to pretend to love a boy with whom she shares no feelings.

The movie sends a message that one shouldn't give commitment so soon and take their time. This film is very predictable, and there are absolutely no twists that could arouse the interest of the audience. After the first half, there is nothing worthwhile to invest your time into. The plot is very plain, and the actors didn't seem to put any extra effort into their roles. The roles of Lucy, Sara, and Aaron had huge potential, and if portrayed in the right manner, they would have intrigued the audience. Many things appeared to be missing as the story could have been explored in a better way.

In the end, Sara realizes that it wasn't bad karma, but her thoughts that withheld her from spending good and memorable days. Lucy was instrumental in helping her realize that, but then what was the point of this film if a boy was required to prove their sisterly bond?

In my opinion, you can easily skip this film as there's nothing new that you haven't watched before. The film is light, and this is surely not a self-discovery movie that'll make you feel good. The sisterly bond could have been explored by Renata Notni and Aislinn Derbez in a better manner. There were so many dimensions that could have been added.

Final Score – [5/10]
Reviewed by - Riya Singh
Follow @_riyasinghhh_ on Twitter