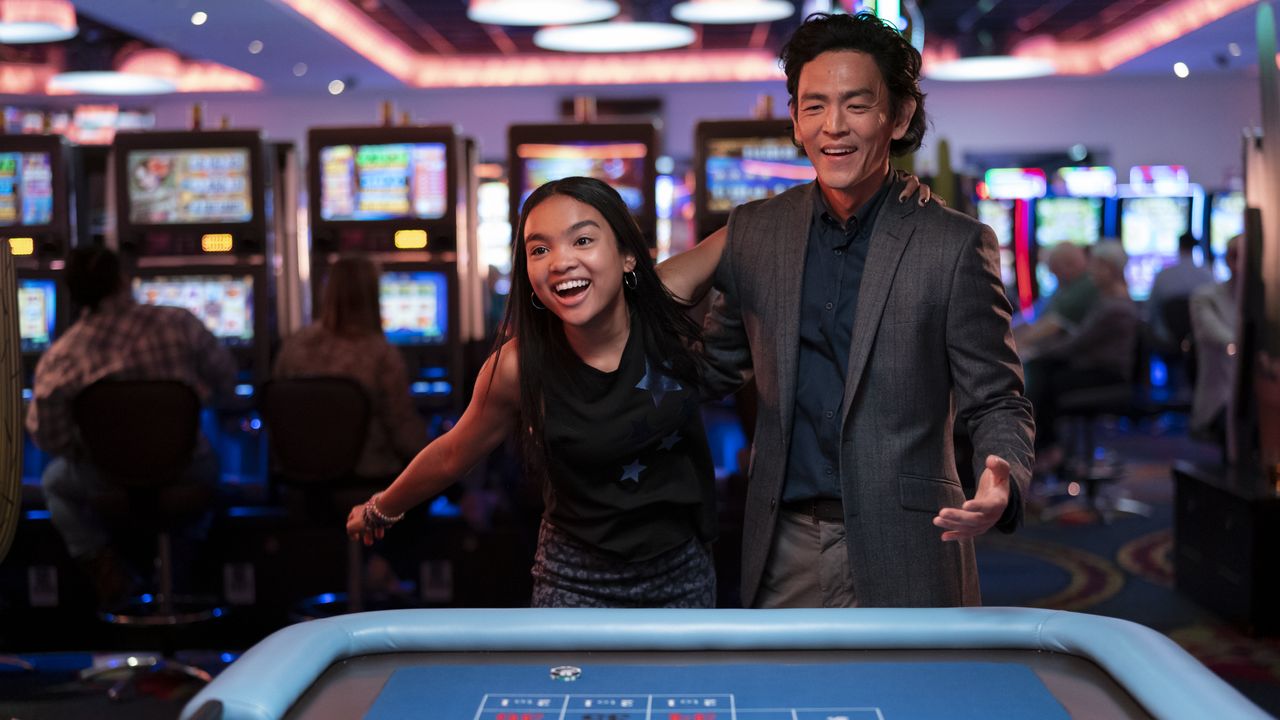 The movie revolves around an enlightening journey of Max Park, a single father, and his daughter, Wally, as they both try to find Wally's mother after Max is diagnosed with a fatal bone tumor in the brain region, leaving him with an unguaranteed chance of survival.

The movie is certainly more than what appears on paper as it dwells on the concept of basic human relationships, both among peers and the family. The foremost part that forms its core is the understanding between Wally and Max as a father-daughter duo. The two are always at crossroads with each other as Wally, a pseudo-rebellious teenager who is conflicted as to whether to misuse her father's trust or to engage in social conventions among her peers. Despite not resonating much at such conventions, her exploration doesn't stop. The friction between the two loses its grip somewhere in their journey, with both her father's condition and the main motive of the trip remaining unknown to Wally under the disguise of his 'college reunion'.

Despite being unaware, Wally discovers her father's true personality and begins to understand that he is different from her perception and that maybe she has been too harsh on him. Max on the other hand is motivated to join Wally and her mother together as his time presumably draws near the end with his headaches getting worse. He wants to make the best use of the time available to teach her life lessons along the way. What made them wholesome was the fact they both had their differences, but deep down, they cared about each other as they rediscovered their ways to love each other.

John Cho performed well in his role as Max Park as a simple father fighting against time to give her daughter the family she needs. Mia Issac as Wally Park is also pretty decent in her role as a frustrated teenager unimpressed by his father's instructions. It is the chemistry they build together as parent and child that becomes the foundation for the concept of a soul-searching family drama.

Unlike the main component, the side plots are not consistent with the preference given to Wally's teen crisis. Wally remains confused about her relationship status as her partner Glen, fails to commit to her. His indecisiveness means that Wally would remain concerned about her love life, questioning whether his feelings are materialistic or not as she reconsiders her options. There are other subplots in play as well, with one of them dealing with the complexity of the relationship surrounding Max and Annie, the woman he has been seeing, as the knowledge of the tumor comes to light. In all honesty, I would have preferred to see more of that simply due to inept handling of Max's relationship trajectory in less available screentime, that deserved more than just a sneak peek. This would have also presented the idea of getting to know the character of Annie better, who for the most part remains absent.

The movie becomes better as it draws toward the final act with it capturing the reality of the situation and the emotional touch required to emit the sense of rekindling the relationship. There is also an attempt to address some other themes, unfortunately for the most part it is a bumpy ride with uneven emotional doses.

Final Score – [6.5/10]
Reviewed by - Devyansh Anand
Follow @AnandDevy on Twitter