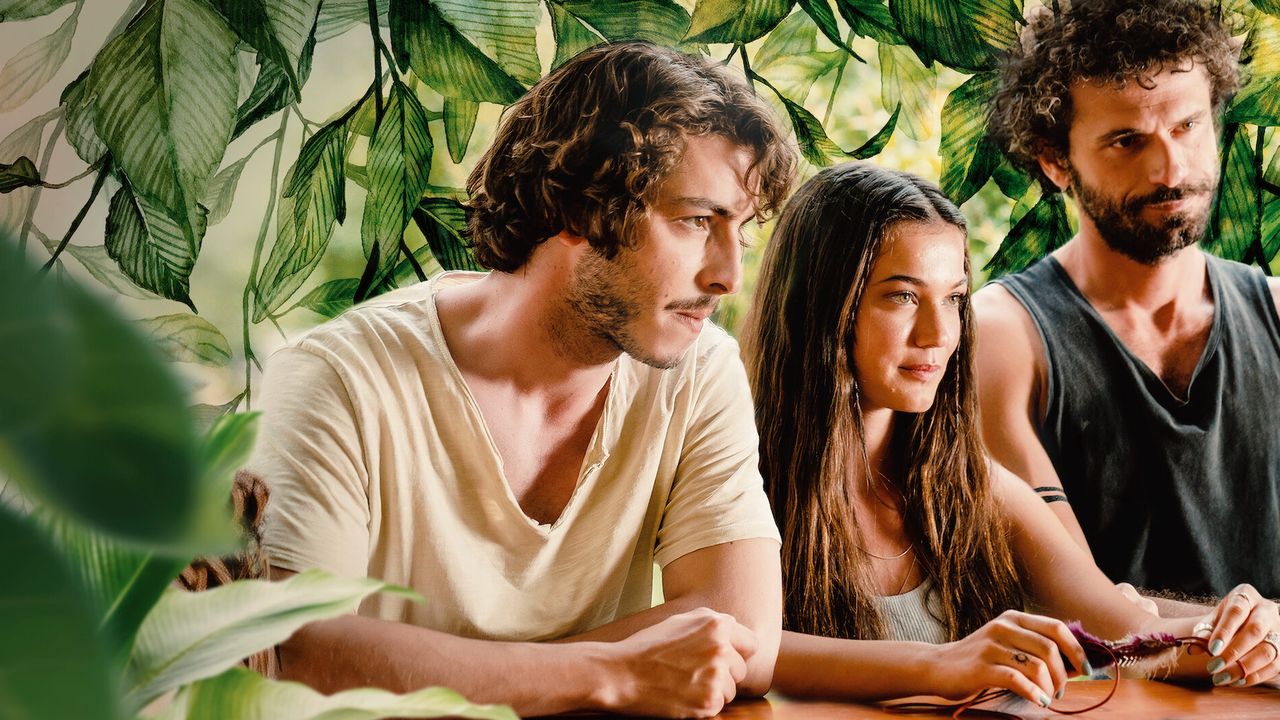 Doom of Love is a Turkish film directed by Hilal Saral. The film deals with three people who have forgotten the rules of this world and are on a journey of their own.

The movie opens with Firat waking up from sleep. He was in a coma for a year. Why was he in a coma, and why did he ask about what happened to the others? will unravel as the film moves further. A year ago in Istanbul, Firat had his own Ad Agency. But, his business didn't turn out to be great and now he was broke. He went to a festival with his friend as he had to ask Serhat for a loan. One thing that I liked most about him is his sense of humor. There, he met a young lady Lindya who sang in her melodious voice and stole his heart. From there, things take a quick turn, and they meet again. Maybe it was all destiny.

Lindya wasn't a simple girl. She ran away from her home for freedom and even changed her identity. Her real name is Banu, and her family is looking for her. Her dad wants her back home, but she is reluctant enough not to go back to her old life. Yusuf is her childhood friend, and they make music together. All the main characters in the movie have their own set of problems and suffering, but they are happy together. It seems, that when they're with each other, they don't care about what is happening in the world.

My favorite line in this movie is "People who don't take risks can never win in life." Firat was literally taking a lot of risks. His business went down, to cover the loan the bailiffs had emptied him home, and there he was enjoying his time with Lindya and Yusuf as if nothing had happened. His friends were also crediting him money. The guy was broke, and also in huge debt, but somehow he had enough money to roam around the country. This thing didn't make any sense, I mean, from where was he getting that kind of money!

The film deals with spiritual things, friendship, romance, freedom, and family pressure. You'll find good background music and great scenes. The makers of the film were not able to get it all right. The only thing that I liked about this movie was its ending. There was a twist, and they didn't opt for a simple ending. If the film's concept had been adopted into a series, the outcome could have been far better. With this approach, the elements of the movie could have been more focussed. The romance between Lindya and Firat was very quick, and it felt as if some scenes have been removed. Those who'd like to watch a light film can go for this one. The total duration of the film is just 100 mins, and it can be easily viewed in one go.

Final Score – [5/10]
Reviewed by - Riya Singh
Follow @_riyasinghhh_ on Twitter