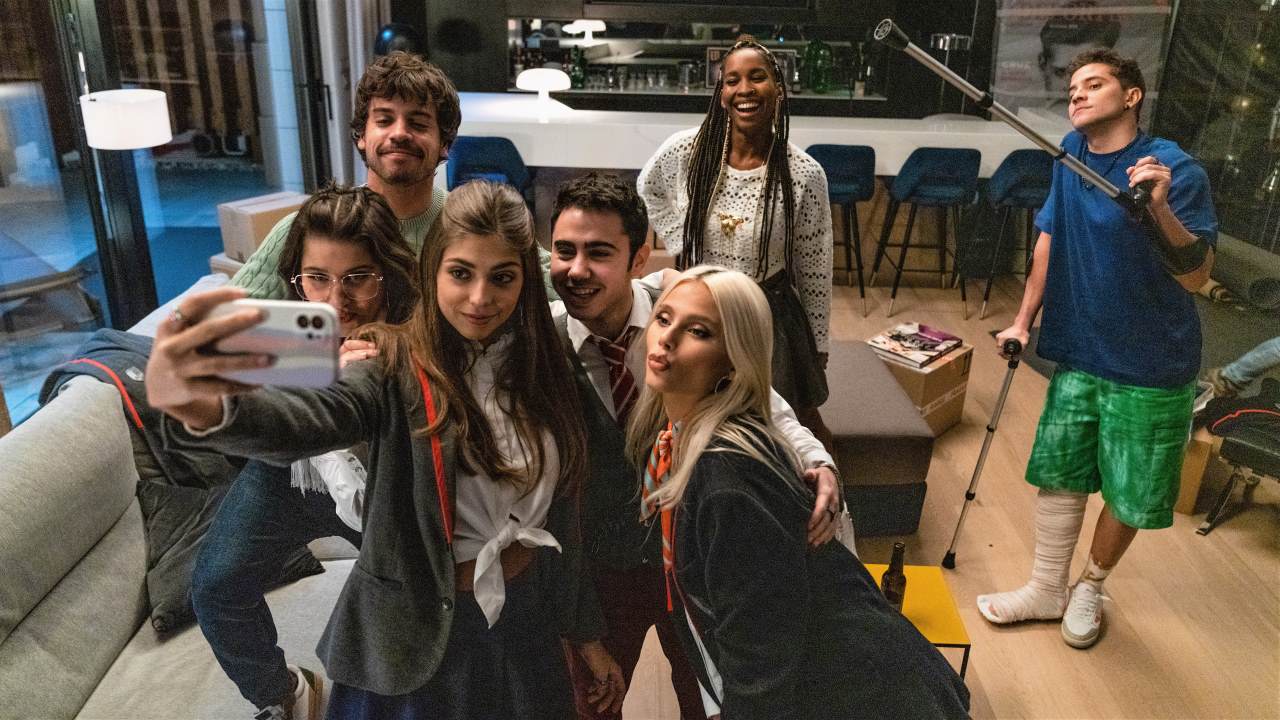 In the final episode of season 6, we saw that Mencía thought that she was the one who caused Ivan's accident when in reality it was Sara's fault. Raúl helped Sara cover up her tracks and set up Mencía. The reason why he did so was to protect Sara, and Mencía's father had the means to save her in case she got arrested.

In continuation with this incident, we see that Ari and her whole family leave Madrid for good. We don't know if they'll be coming back or not. Patrick constantly leaves voice messages for Ivan, but it seems like they're done for good. Patrick is the prime suspect in Ivan's case, and it's unlikely that he or his family will relocate to Madrid anytime soon.

While one family is seen leaving the show, another one enters and that is Chloe's family which looks shady from the beginning. The mother-daughter hunt for rich men who can provide them with luxurious living. Chloe wants to grab everyone's attention at Las Encinas and for that, she has found a rather unusual way.

She records herself having sex and then becomes the one who leaks it. Even if someone hasn't seen her videos, she gets them to watch them. It all looks awkward, but at the end of the third episode, it appears as if Chloe has a side that she hasn't revealed to anyone yet.

Isadora and Didac's love story looks like it is inspired by the mafia romance novels we read. The couple looks amazing together and he might be the right one for Isa. We saw in the final episode of the sixth episode that they were finally together. After Alex, Hugho, and Javi got arrested, Isa got justice and decided to be with Didac. However, their families are storing constant trouble and it would be worthwhile to see if the couple can overcome the obstacles set up by the rival mafia families who are thirsty for blood.

Sara and Raúl were supposed to be a team, but things are going in the opposite direction. From them, the audience can learn that what is shown on social media is not real. We can pretend to be a good and loving couple however, the reality might be the complete opposite.

Omar is also seen in this season. He was getting therapy as he still couldn't overcome Samuel's death. He is now interning at Las Encinas. Coming over to Nico, he still has a lot to figure out, especially after Eric enters into his life. I don't understand why Sonia acts as everyone's moral compass. The girl doesn't seem to have everyone's good intentions at her heart. Also, I get a feeling that she's going to end up in a huge mess.

For those planning a party and who need more options to decide what the theme should be, Elite will serve as your motivation. If not parties then, what makes Elite attractive? From the first season itself, we've seen how crazy the parties in this Netflix series get.

All the characters look charming, and I was impressed by the part shown in the third episode. However, it low-key seemed to be influenced by the hit HBO series Euphoria. Those who have seen Euphoria know how it played with glitter and the neon glow in the dark.

Talking about the characters, Chloe is a new addition to the series and so is Joel. The audience who have watched the series since the release of the first season would have felt that the show got boring in between. In my opinion, with the seventh season, the writers and makers have added a little spice to the show. The chemistry between the couples is electric and the underlying issues shown underneath the glammer also catch your attention.

Final Score – [7.5/10]
Reviewed by - Riya Singh
Follow @_riyasinghhh_ on Twitter
Publisher at Midgard Times