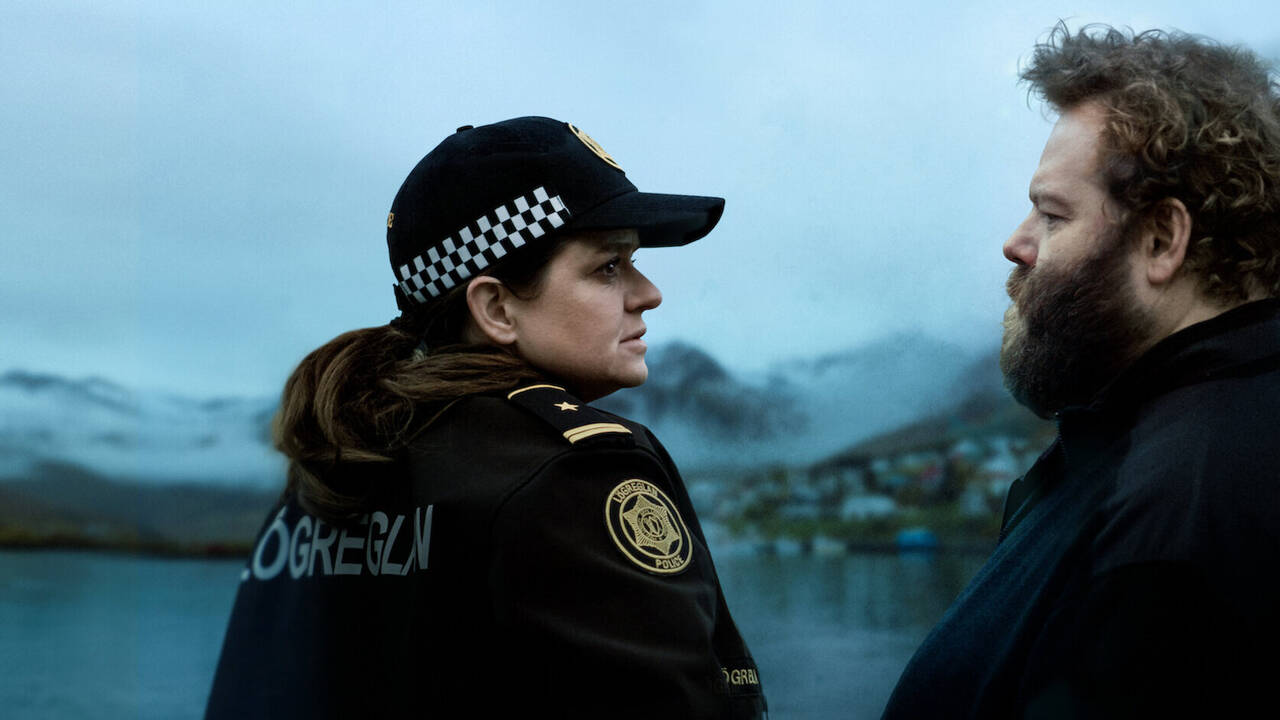 In the north of Iceland, a land dispute has been going on for years between a father and a son. Oddur, the father, runs a cult known as The Family, and Gunnar, the son, is the leader of a bike gang Honks. The fight over the ownership of the land has been going on for a long time, and now the cult members aren't even allowed to say their practice in peace. They're daily threatened and abused to leave the land which leads to a lot of physical fights as well.

A cult member dies amidst the whole fight situation. Ivar, a young member was killed in a cave where the members went to say their prayers. They report it to the police and hence, the search for the murder begins with the prime suspect being the Honks' motorbike gang.

Throughout the series, various fights between members of these two groups can be seen. There are drug dealers, cult members, innocent family members of the victim (with Ivar's sister suffering from Down's syndrome), and a Police Officer who is still dealing with the mistakes of his past. The elements included in the series are great, but unfortunately, they couldn't be combined properly to make it a good crime series.

The title of the series has been kept Entrapped because Andri, the main character and a Police Officer is trapped in his guilt. Seven years ago, in the case of Lina's disappearance, he suspected her boyfriend Ivar and made him look guilty in everyone's eyes. Thus, the young boy never got to live a normal life again. In the guilt of pushing the boy so hard, Andri was motivated to find his murderer so that he can undo the wrongs done by him.

There's no doubt that Entrapped had a lot of potential keeping in mind the various characters and the storyline that was initially built. The climax didn't do any justice to the whole murder situation that was created. There is a total of six episodes with an average duration of 45 minutes each in this series. Had the series been much shorter, the story could have been shown in a better manner.

With a background of a cult and a motorcycle gang, Entrapped could have been much better as it opens the possibilities of including new things. Various things could have been explored. In my opinion, this drama is a waste of time as there is nothing impressive. We can applaud the creators for just including great shoot locations. The actors didn't deliver the performance their roles demanded and hence, this also comes under the negative points of this series apart from the plot.

Final Score – [6/10]
Reviewed by - Riya Singh
Follow @_riyasinghhh_ on Twitter