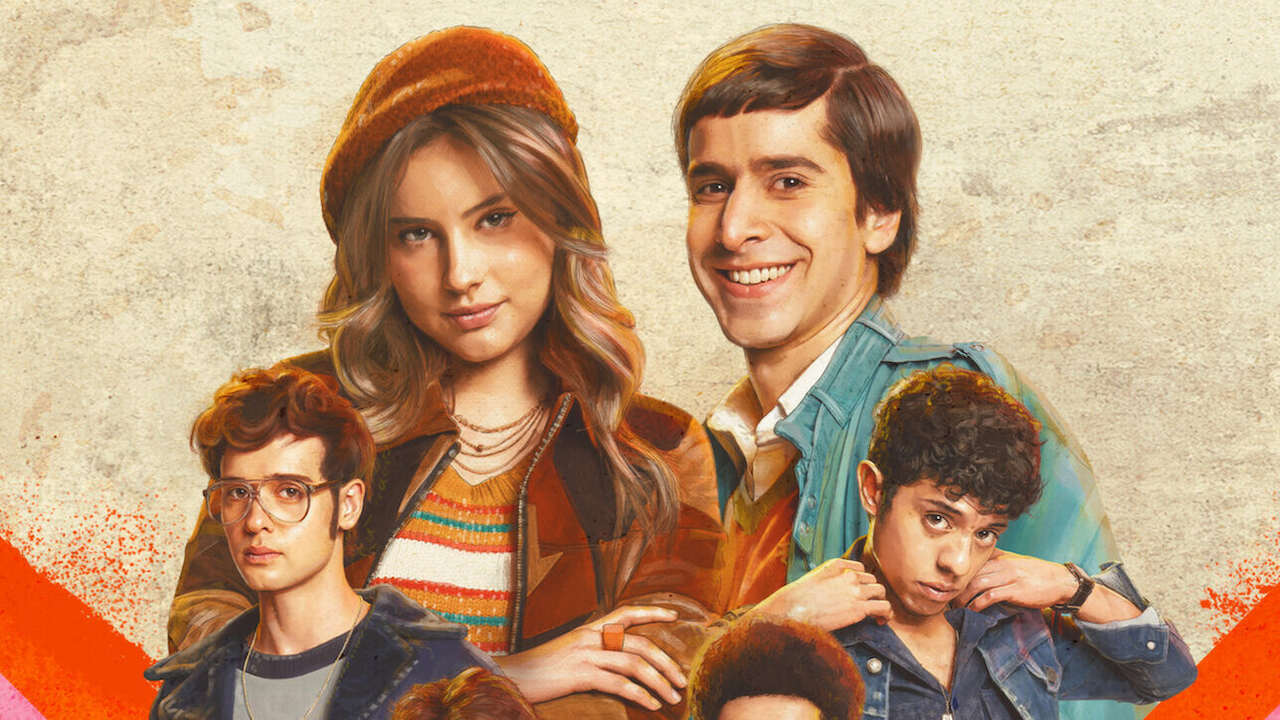 The pilot episode of the series begins by citing some of the historical events of Argentina, like how it became the biggest producer of marijuana and the beginning of the fight for equal rights. At Jose Maria High School, only boys studied, and the sexual tension in the school rose when a girl Eva got admission there.

Eva wasn't a shy girl and never held back her thoughts. This thing made it easier for her to blend into school and make some friends. Had she been the reserved and shy type, a difficult survival was guaranteed in this high school that's high on testosterone (look at the type of magazines these kids were reading on the school premises). The audience will surely like her outspoken character. Talking about nudity, viewer discretion is strongly advised.

Eva often sat with Camilo in class. She gradually became friends with five boys, and Camilo was a part of that group. These five boys were confused regarding whom she loved and the group split because of the same reason. Now, they start imagining Eva as the problem and award her several titles which aren't worth mentioning. Our narrator in this journey is the shy boy Camilo.

The dynamics between Camilo and his father didn't go well with me as it is quite difficult to believe that a father is okay with making a son lose his virginity to a prostitute. I guess some things in the entertainment industry just make sense on the screen and not in the real world. The growth we see in Camilo's character is worth noting like how he used to be just a shy guy and then turned into a lover. Apart from this, there's nothing good in the show.

Questions about feminism, equal rights, and how women are deprived of many things are raised again and again. Being the only girl in high school, Eva did a decent job of changing the outlook of her classmates on several topics. Despite changing their perceptions, it was she who often get labeled as a 'whore', which surely was painful to watch.

In my opinion, Eva Lasting is a very simple series that doesn't bring anything new or exciting to the platform. The concept that they started with, keeping history as a backdrop, was unique but soon turned out to be quite plain. I wasn't impressed or attracted to the plot at all. The premise was interesting and that level could have been maintained until the writers decided to take the plot elsewhere.

Eva Lasting is not a great watch, it is an average one, and you can skip it easily. Thirteen episodes with a duration of 45 minutes each seem like a waste for this plot. The better route would have been to make the series shorter and crispier. Francisca Estevez did an excellent job as Eva. She fulfilled the requirements of her character, and there isn't a single thing that can be pointed out about her acting skills.

So, the casting was on point, and the shoot locations were also fine. The plot and the duration however are major drawbacks for Eva Lasting. Justification regarding the title is provided at the end which also is beyond my understanding.

Final Score – [5/10]
Reviewed by - Riya Singh
Follow @_riyasinghhh_ on Twitter
Publisher at Midgard Times