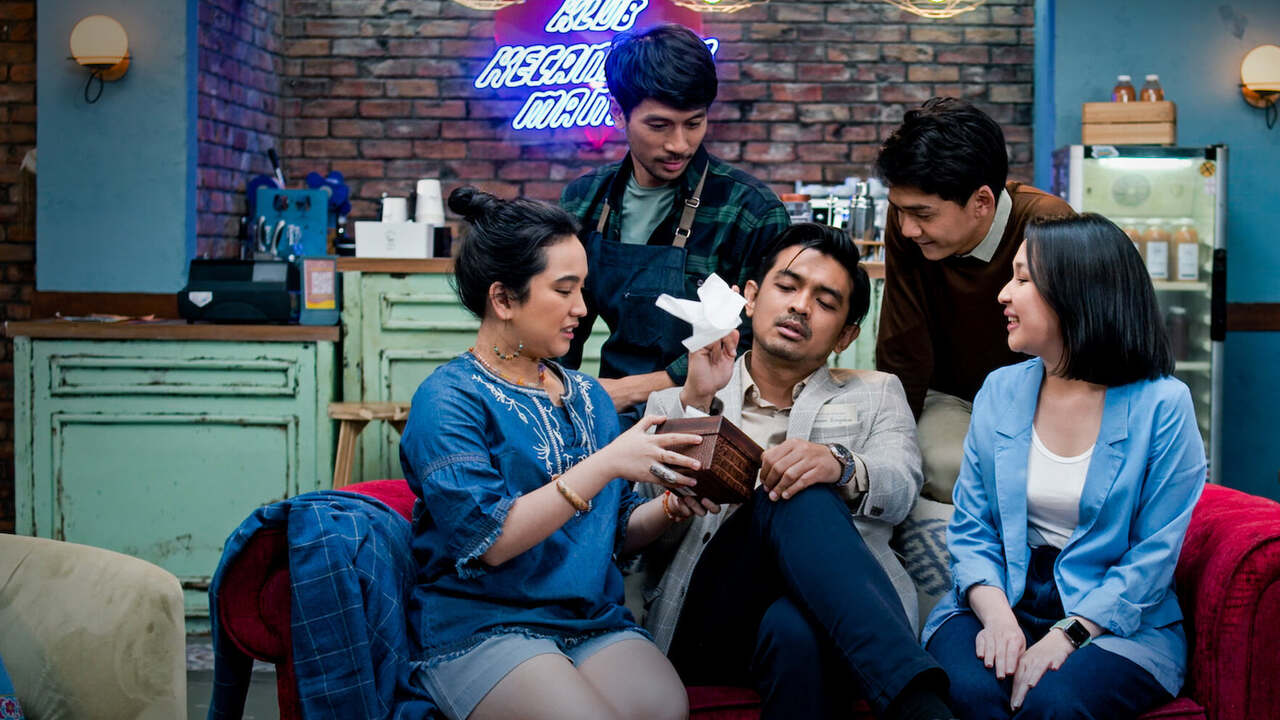 Going through a breakup is like getting hit by a truck. The pain is excruciating, and the healing process can seem never-ending. Fortunately, Ex-Addicts Club, the new Indonesian comedy on Netflix, offers a fresh perspective on this painful journey. Directed by Salman Aristo and Kuntz Agus, the show premiered on April 20, 2023, and it stars Chicco Kurniawan, Rachel Amanda, and Agatha Pricilla, who will make you laugh and cry in equal measure.

Ex-Addicts Club is not your typical support group. It's a group of five individuals who are struggling to get over their exes, and they come together to form a support group. Each member has a different story and approach to dealing with their exes, and their interactions make for an engaging and entertaining dynamic. It's like a buffet of emotions, and you'll find yourself rooting for each character to find their path to healing.

What sets this show apart from other comedies is its relatable premise. Who hasn't struggled to move on after a breakup? The show's comedic tone and relatable characters make it an enjoyable watch for anyone who has experienced the pain of a broken heart. You'll find yourself nodding in agreement with each character's struggle and laughing at their humorous antics.

One of the show's biggest strengths is its well-defined characters. Each character, including their exes, is fleshed out and given a unique personality. One is delusional and refuses to accept that her ex has moved on, while another tries to carry the emotional weight of the whole group. Another character tries to ignore all her ex's wrongdoings. These personalities make each person stand out and bring their stories to life.

The show also has some special moments that will make you laugh out loud. In one episode, the group summons a dubious spiritual guru to help them get over their exes. It's a scene that's both hilarious and thought-provoking, as the characters' reactions to the guru's advice reveal their different personalities and ways of dealing with their pain. In another episode, they try to get rid of their exes' belongings, which proves to be harder than they thought. These moments add depth to the characters and their stories, making the show more engaging and memorable.

Ex-Addicts Club is not perfect. The plotlines can be a bit confusing at times, and the focus on comedic moments can take away from the emotional impact of the character's struggles. If you're looking for a heavy drama that explores the depths of heartbreak, this may not be the show for you. But if you're looking for a lighthearted comedy that offers a fresh perspective on moving on from a breakup, this show is a perfect choice.

Ultimately, Ex-Addicts Club is a must-watch for anyone who has gone through a breakup. The show's strong characters, hilarious moments, and relatable premise make it an entertaining and engaging watch. It's a welcome addition to the Asian entertainment industry and a reminder that laughter can be the best medicine for a broken heart. Give it a watch, and you'll find yourself cheering on the Ex-Addicts Club on their journey to healing.

Final Score- [7.5/10]
Reviewed by - Anjali Sharma
Follow @AnjaliS54769166 on Twitter
Publisher at Midgard Times